Justin Bieber Cancels Shows Due To Serious Illness!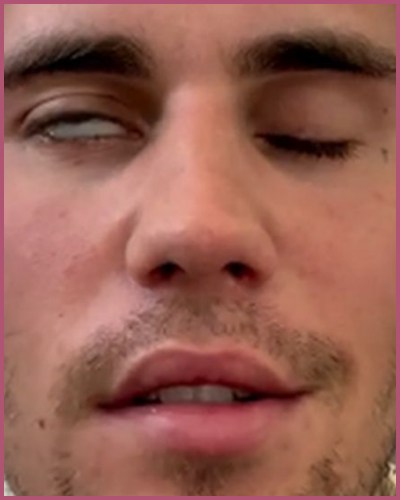 Justin Bieber took to social media to inform fans about his new health issue.
The Canadian singer revealed that he is suffering from facial paralysis.
He had to cancel shows due to the illness.
---
Justin Bieber Reveals His Facial Paralysis on Social Media!
Justin Bieber is currently on his Justice tour in North America. While fans were excited about his presence on stage, the Canadian star made some big announcements. And it is not a good one.
Bieber came live on Instagram and revealed that is suffering from facial paralysis which is the reason he had to cancel his shows in Toronto, Washington, and New York.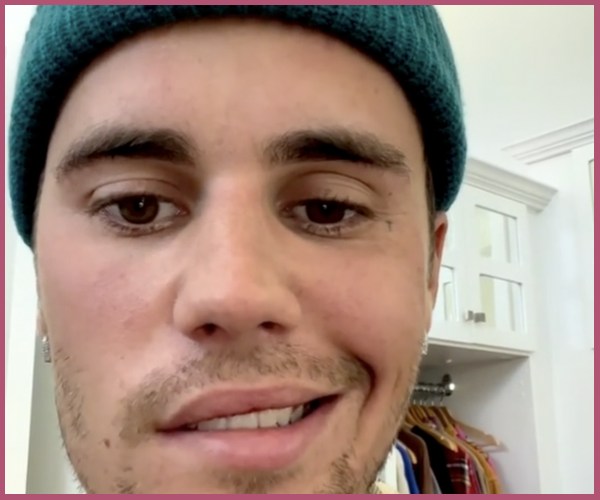 In the emotional video shared by the 28-year-old singer, he revealed that the condition is due to a diagnosis of Ramsay Hunt syndrome.
He said:
"As you can see this eye is not blinking. I can't smile on this side of my face… So there's full paralysis on this side of my face,"
Also, Read Hailey Bieber Rocks the Met Gala After Having a Mini Heart Stroke!
What does Ramsay Hunt Syndrome do?
According to medical experts, Ramsay Hunt syndrome is when a shingles outbreak affects a person's nerves near their ear.
The Justice show which began in February has now postponed three of its shows till Bieber's health is in a good condition.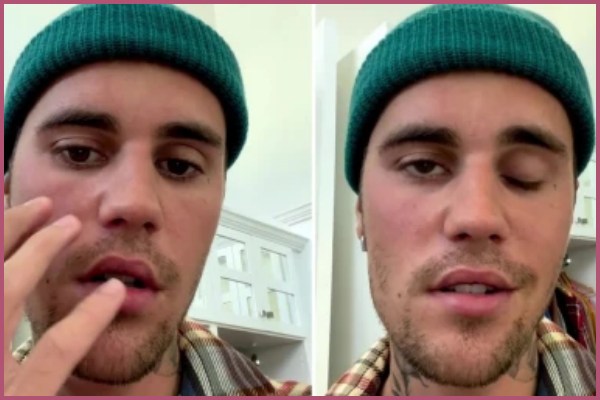 Referring to the right side of his face, Bieber in a three-minute video said:
"It is from this virus that attacks the nerve in my ear and my facial nerves and has caused my face to have paralysis,"
Bieber also mentioned his fans and asked them to be patient because he is "physically, obviously, not capable of doing them".
He tried to smile and wink at his 240 million followers to show them how the right side of his face was stiff and did not move.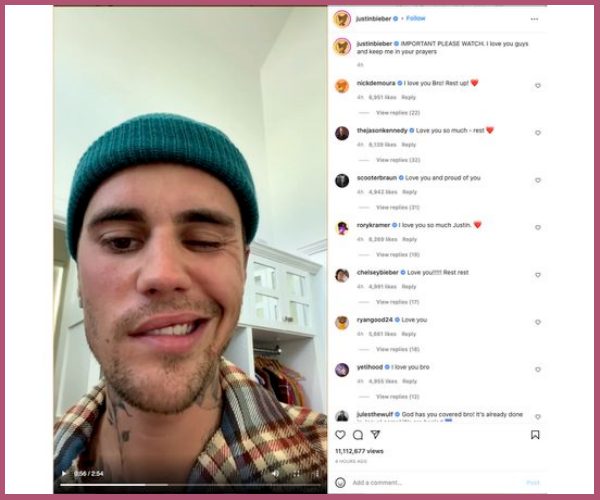 He told his fans:
"This is pretty serious, as you can see. I wish this wasn't the case, but, obviously, my body's telling me I've got to slow down. "I hope you guys understand. I'll be using this time to just rest and relax and get back to a hundred percent so that I can do what I was born to do."
Bieber added that he has been doing facial exercises to get his face back to normal but does not know when he will recover.
Also, Read Selena Gomez Joins Hands with the Bidens for Mental Health talk!