Jyoti Amge, smallest woman according to Guinness World Book of Records-Is she married?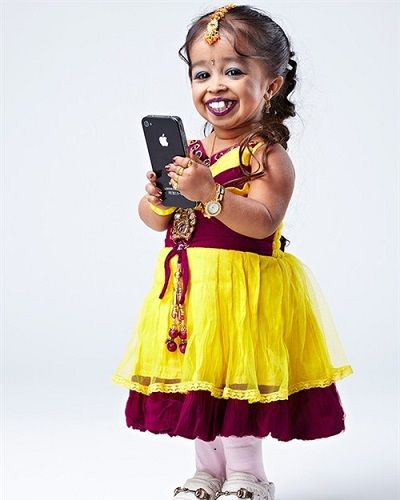 Jyoti Amge, the world's smallest woman ever according to the Guinness World Book of Records was reported to have been married.
But soon it turned out that the news was fake.
---
Jyoti Amge, happily married???
Jyoti Amge is the smallest woman in the world. She also made a record in the Guinness World Book of Records. The surprising news of her wedding had been flashed in the media and public on the 30th of August, 2017.
There were some wedding pictures also circulated online claiming that the person with Jyoti is her husband. But his identity was not disclosed.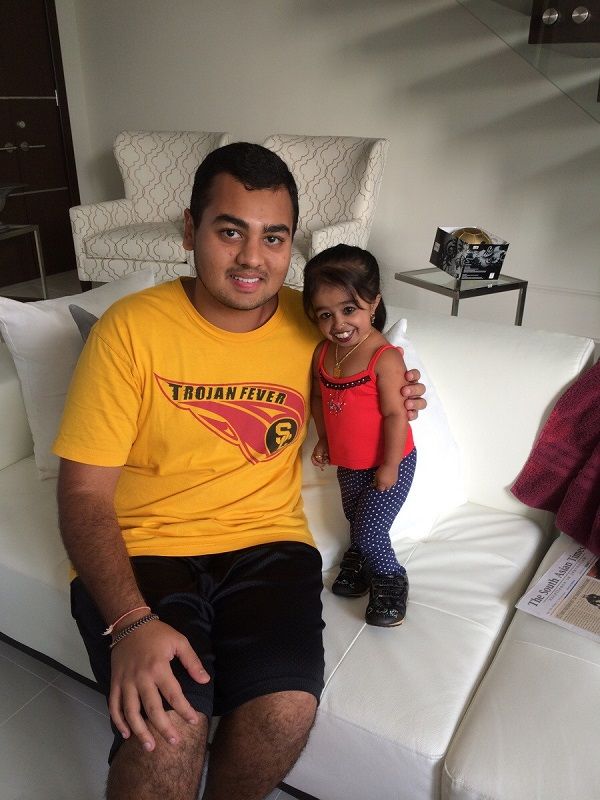 You may like to read 'Wheel of Fortune,' Pat Sajak holds the Guinness World Record! Know about his married life and children
The website information had carried this news of her marriage and also pictures of her wedding with her alleged husband. However, fortunately, Jyoti and her family came to know about this fake news and decided to clear the air.
The Hindu reported that she has lodged a complaint against the US-based Indian who had in the first place put up these misleading photos.
The complaint was made with the Cyber Crime Wing of Nagpur. Her sister Archana said:
"For two-three days, some pictures have been circulated on social media about the alleged marriage of my sister to a person of Indian origin in the U.S. We don't even know his name. He is misusing those pictures. We want to clarify that Jyoti is unmarried."
Jyoti Amge's records
Jyoti Amge, an Indian woman is notable for being the world's smallest living woman by Guinness World Records having a height of 2 feet and 0.6 inches tall.
She was officially declared the world's smallest woman by Guinness World Records with 62.8 centimeters.
In 2009, Jyoti Amge was featured documentary entitled Body Shock: Two Foot Tall Teen. She had also been a guest participant on Big Boss 6, an Indian Television show.
Similarly, on the 13th of August in the year 2014, she was cast in the fourth season of American Horror Story: Freak Show as Ma Petite.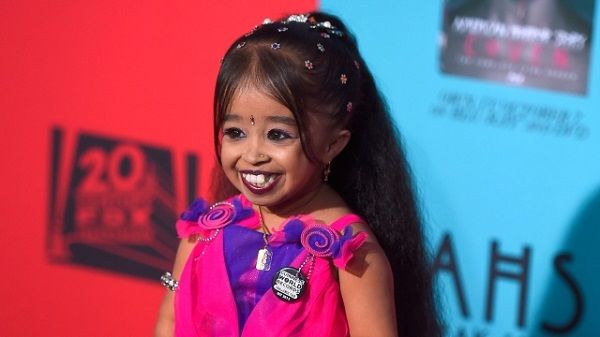 Jyoti Amge had once co-hosted Lo shoe dei record in 2012 with Teo Mammucari on the Italian channel Canale 5. In the year 2014, August, she was cast in American Horror Story: Freak Show. This was premiered 8th of October, 2012. In the year 2017, at just 23 years old, she is happily married to her love.
Reason for her restricted height
The main reason for the restricted height of Jyoti Amge is a growth abnormality disorder named, achondroplasia. This abnormality let her grow her height only up to 62.8 centimeters.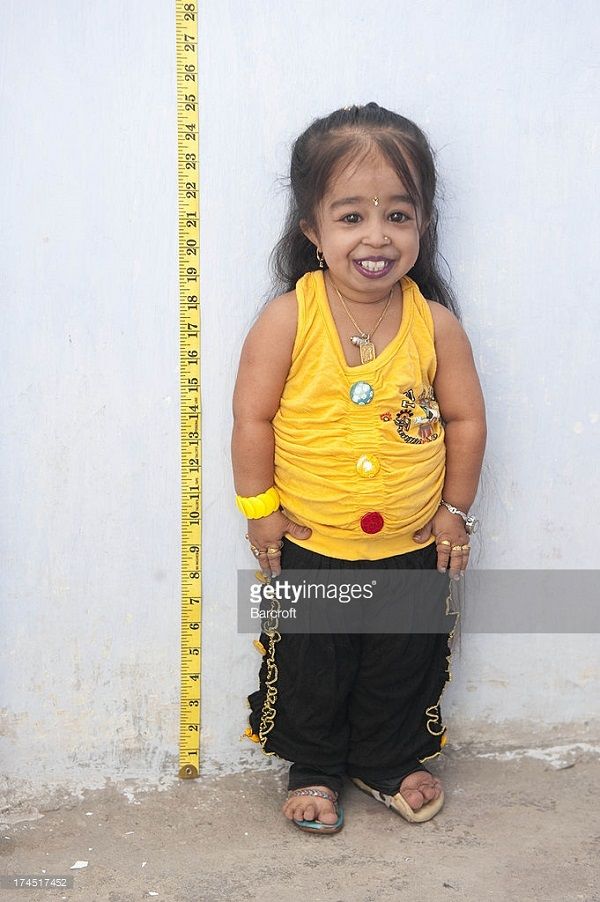 Achondroplasia is mainly a disorder of bone growth. It prevents the growth and changes particularly in the long bones of the arms and legs which don't let the height of a particular person grow.
It limits the range of motion at the elbows, large head size, small fingers as well as normal intelligence. This disorder may also cause other additional health complications.
Some surprising facts about Jyoti Amge
There are some surprising and amazing facts about the smallest woman, Jyoti Amge. Let us know some of them below.
Jyoti Amge's family came to know about her abnormality only she reached the age of five after consulting a specialist. The specialist told her family that her height would remain the same as her life.
When Jyoti Amge was her teenager, she had her own small desk and chair at school in Nagpur. Her clothes, jewelry, plates, utensils even bed, and other necessities were specially designed for her.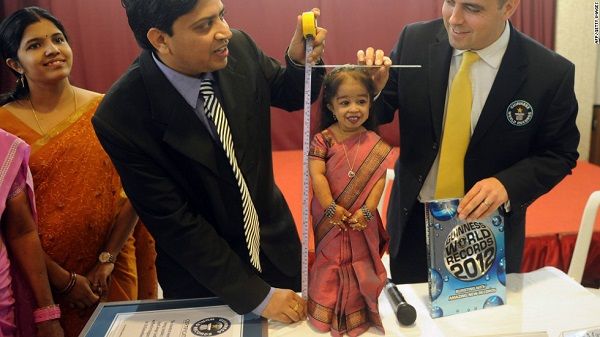 Also, read Cassie De Pecol, 27-year-old Travelling the Whole World!! This woman visited every country on Earth in record time- First Female Ever To Visit Every Country On Earth!! Know about all her Journey!
In Guinness World Records, she was 6.7 centimeters shorter than the previous title holder, American Bridgette Jordan.
After achieving the title of the world's shortest woman, she had her target on an acting career in Bollywood. Her favorite Bollywood actors.
In an interview, she explained the fact that she dislikes when most people treat her like a baby. She said:
"When people see me on TV, they become very happy because they don't have to interact with me. When they start interacting with me they ask me questions like I'm a baby or treat me like I'm a baby and hold me like I'm a baby, and that's what they do wrong, really."