Jyrrel Roberts and Iris Law having the best time of their lives! All about her fashion history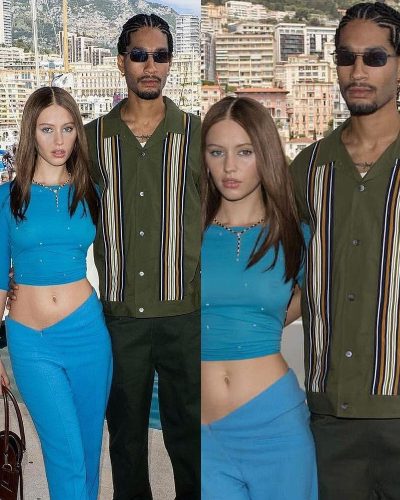 Jyrrel Roberts is dating model Iris Law since 2018
Their relationship has been going well and they visit places together
Jyrrel is also a model and a jewelry designer
---
It has been all sunshine for Jyrrel Roberts and his model girlfriend Iris Law. The couple has been publicly dating each other since 2018. The couple has made appearances at different events. Recently, Jyrrel and Iris gave fans some intimate moments of their trip. Iris was seen ordering room service and enjoying with her boyfriend Jyrrel.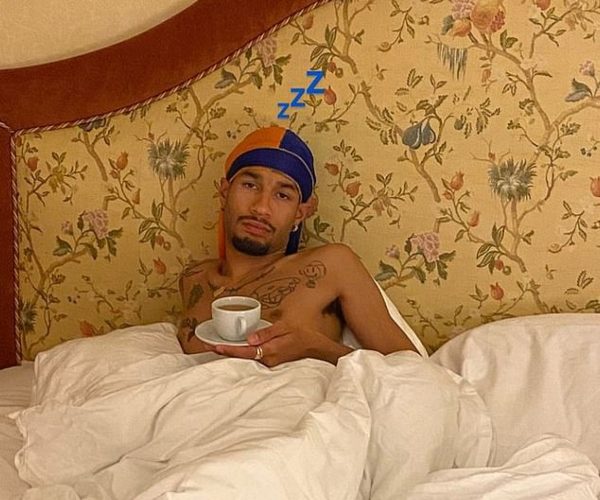 Likewise, Iris shared a shirtless pic of Roberts relaxing in bed with a cup of tea. She also posted a picture of her enjoying her drool-worthy pancakes. They were having the time of their life with a beautiful spread of scrambled eggs, avocado toast, chocolate pudding, bacon, and strawberries. The day before the couple enjoyed an action-packed day at the F1 Monaco Grand Prix.
During the event, the model couple looked stylish with Jyrrel wearing an all-green ensemble and paired a short-sleeved stripy shirt with forest chinos and trainers. Likewise, Iris showed her toned belly with a pair of extremely low-waisted trousers which she paired with a matching sheer aqua top, under which she went braless.
Also read How is Elaine Kingett's dating life at the age of 71? All about her work, childhood, married life, children…
Who is Jyrrel Roberts?
Jyrrel Roberts is a jewelry designer and model at IMG Models. He is 6 feet 3 inches tall and has a hot body. Through his modeling and jewelry posts, he has gained 31,8k followers on his Instagram account. Jyrrel has tattoos on the top half of his body in the front.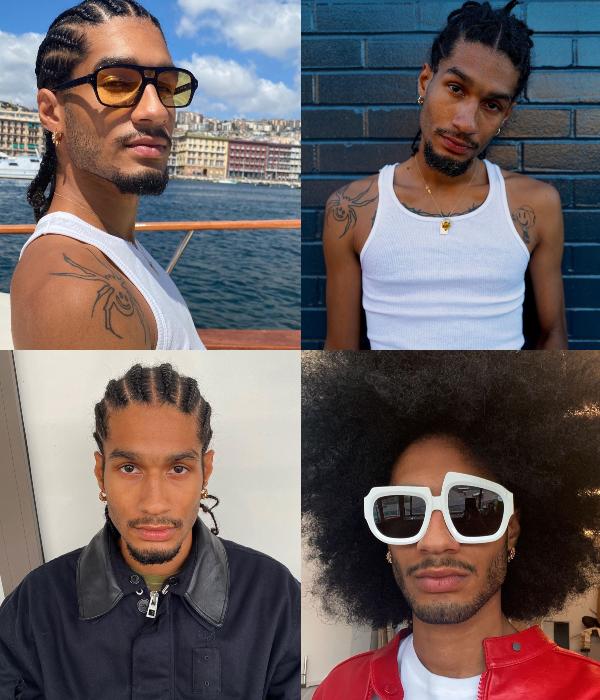 Roberts also shares pictures of his beautiful girlfriend on his Instagram. Jyrrel is good with kids as he keeps posting pictures of a small boy. Iris also spends time with the small boy. But it is not if the kid is Roberts' son or not.
Fashion history of Iris Law
Iris Law has been interested in fashion since a young age. Fashion was an important part of her family as her father Jude Law encouraged her and her siblings to express through their clothes. She used to make her own clothes and took help from her grandmother to print images onto silk and then put it in handbags or vests.
Growing up she became more comfortable with herself and what style she liked. She said,
"It's important to find love in your clothing. Once people have seen me wearing something on Instagram, that doesn't mean I shouldn't wear it again. It's encouraging that a lot of young people are buying vintage now — you should be buying things that are special because of the craftsmanship and the story behind it."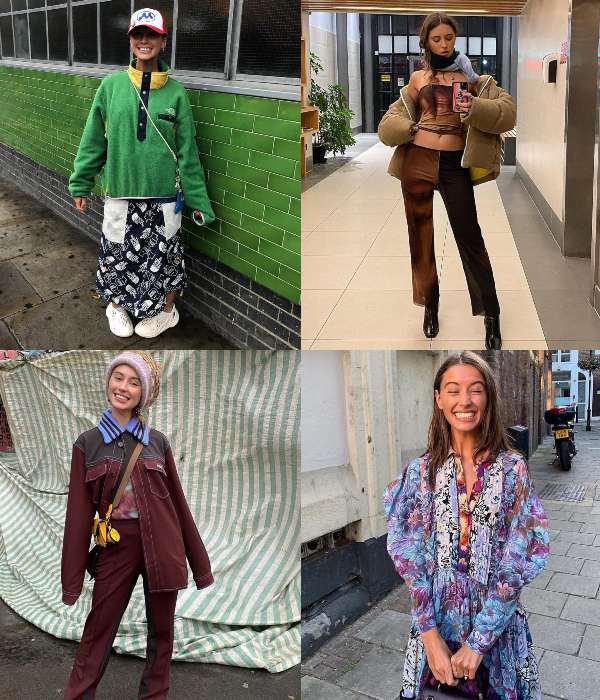 Also read Top 10 Fashionable Wedding Dresses of Hollywood Actresses! Click To Know The Price And Designs