Kacey Musgraves and Ruston Kelly are married! Why did Kacey cry when she met Ruston for the first time?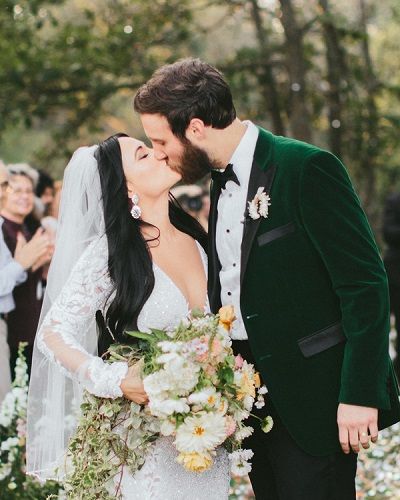 Update 2022: Kacey Musgraves and Ruston Kelly are now no longer husband and wife. The two announced their divorce after nearly three years of marriage in July 2020. Kacey is presently dating poet Cole Schafer since August 2021. At the same time, Ruston began dating his new girlfriend Tori Barnes less than a year after his divorce.
Singer Kacey Musgraves and Ruston Kelly are happily married to each other. In 2016, on Christmas Eve Ruston proposed to Kacey and they engaged.
After getting engaged, Kacey flaunted her beautiful ring on Instagram and wrote,
"Didn't say yes…I said HELL YESSSS!! Last night, the best man I've ever met got down on one knee in my little pink childhood home…in the same room I played with my ponies and barbies and asked me the easiest question I've ever been asked. ❤ I finally know what everyone means when they say 'you just know,'"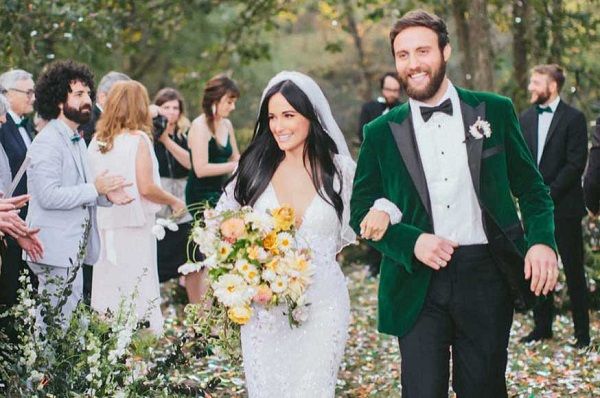 It was not almost a year, they walked down the aisle on 14th October 2017. Kacey was wearing a lace gown by Berta. Not only she but her horse wore a floral wreath made by Bows and Arrows Flowers. Her beau Ruston was wearing a green velvet jacket for the ceremony.
Their wedding was held on a farm in Tennessee in front of 200 guests. Likewise, their reception was held in a barn, and they served popcorn, wood-fired pizza, and cocktails.
Also read Stassi Schroeder and fiance to postpone the wedding? Stassi said no to hair extensions and bra during quarantine!
Why did Kacey cry at their first meeting?
Singer Kacey Musgraves began her romance with Ruston Kelly at the famed Bluebird Cafe in Nashville. They met when Kacey went to the Bluebird Café in Nashville to listen to the evening's "round," in which three or four singer-songwriters sit in the middle of the room and take turns playing their songs.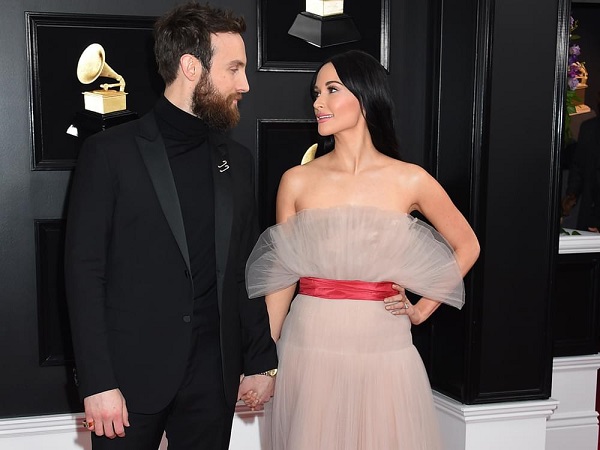 Ruston and Kacey were sitting facing back to each other. Musgraves revealed,
"Ruston played his first song, and I was just stunned by everything in it—the words, the melody, what he was saying. I was just sitting at this table, crying,"
Kacey was the one who approached and introduced herself to Ruston. Ruston said,
"I thought, 'this is the most beautiful woman I've ever seen,'"
After that, they meet up for a songwriting session. Kacey almost canceled their songwriting session as she did not want to go and write with someone she didn't really know.
But their songwriting session turned into a talk session and they became a couple since then. Musgraves said,
"He didn't leave until like 3 a.m. It was the easiest, most natural thing in the world — and I didn't want it to stop."
Who is Ruston Kelly?
Ruston Kelly is an American singer-songwriter who got his first cut with Tim McGraw's song "Nashville Without You", which appeared on McGraw's album Two Lanes of Freedom.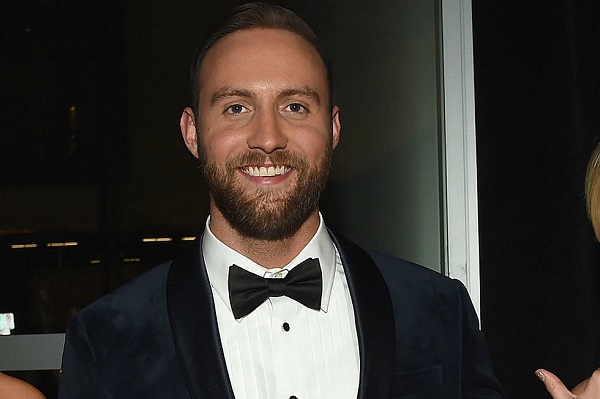 His EPs are Halloween released in 2017 and Dirt Emo released in 2019. Likewise, his studio album is Dying Star released in the year 2018.
Also read Irish singer Janet Devlin talks of her struggles with alcoholism!
Short bio on Kacey Musgraves
Kacey Musgraves is an award-winning American country music singer and songwriter. She is famous for her albums Same Trailer Different Park (2013) and Pageant Material (2015). She won the 2014 Grammy Award for Best Country Song for "Merry Go Round". Read more bio…
Source: GH, Weddings, Country Living