Kaia Gerber and Jacob Elordi spotted in Malibu for lunch!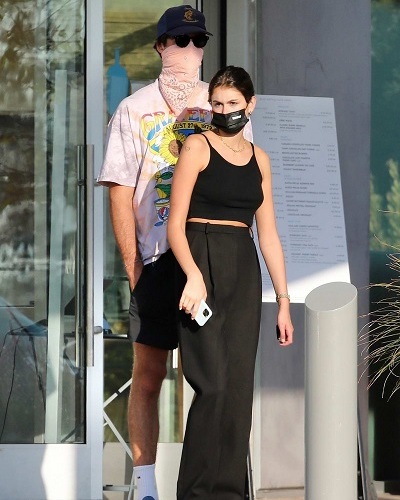 Supermodel Kaia Gerber and her rumored boyfriend Jacob Elordi were first spotted together in September 2020. And since then, the two are inseparable.
Recently, the two were in Malibu grabbing lunch on the go. And they just looked adorable together. They seemed to be enjoying each other's company.
Kaia Gerber and Jacob Elordi in Malibu
The Australian beau of supermodel Kaia Gerber and Jacob Elordi were spotted together in Malibu on Thursday 15 October 2020. They had come out for grabbing lunch on the go.
Kaia was wearing all-black attire. She had a black pair of trousers with a cropped top. Her toned tummy was visible.
For her feet, it was black leather, flat-soled shoes. She had put a low bun on her tresses. Jacob appeared in a more casual look. He had worn a pink-colored Grateful Dead T-shirt with black shorts. Below were white socks and Vans sneakers.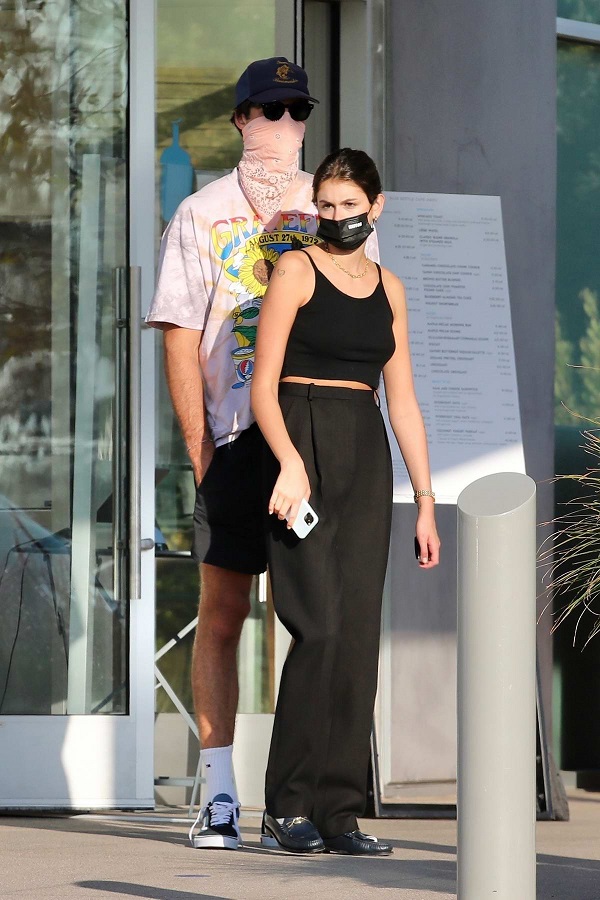 Both had covered their nose and mouth area with a cloth. While Kaia was wearing a proper black-colored face mask, Jacob had just wrapped a handkerchief over his lower face.
Kaia was holding her mobile phone in her right hand. On the other hand, Jacob preferred to slip both his hands into his short pockets.
The relationship of the couple
It was in September 2020 that the two were seen together for the first time in Manhattan. They were also on a family vacation with Kaia's parents the same month. It was at Cabo Sans Lucas in Mexico.
It appears that Kaia is smitten with her new love interest. Jacob is an Australian actor aged 23. He hails from Brisbane in Australia and has done roles in teen films on Netflix such as The Kissing Booth in 2018, The Kissing Booth 2 in 2020, and also for the HBO channel. He is on the series Euphoria from 2019 to the present.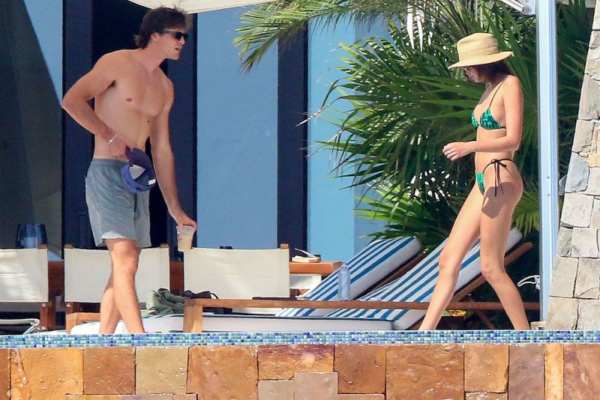 Jacob is of Basque ethnicity. His parents are John and Melissa Elordi. He is the youngest in the family and has three elder sisters. He attended St. Kevin's College in Melbourne and also Nudgee College in Brisbane. He has been involved in many school dramas.
Kaia and Jacob and their previous relationships
Kaia had a failed love affair last year. She was dating comedian Pete Davidson and it was a whirlwind romance between the two. But things did not go well.
And the couple split. She admitted during an interview with Charlamagne The God that it was not the right place and time for the relationship.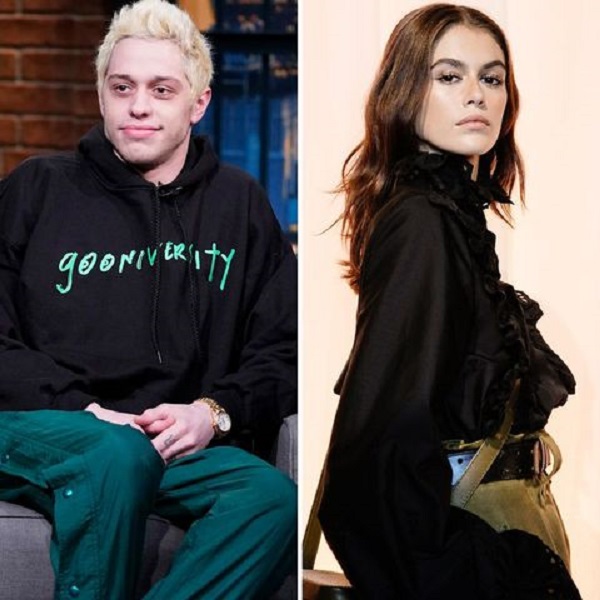 Pete was into drugs and had to visit a rehab to get treatment for it. That was the time that the two called time on their relationship. Kaia's parents were also not for it and were worried about her daughter Kaia. But her mother had said that she trusted her daughter and that she knew that she would take the right decision.
Jacob was in a relationship with Joey King after they acted in the same film The Kissing Booth. But the relationship was not successful. Later, he started dating his Euphoria co-star, Zendaya. And now he has paired up with Kaia. This relationship does seem to have some future!!!
Also, read the complete bio of Jacob Elordi here