Kaia Gerber's brother Presley Gerber gets a face tattoo which means 'misunderstood'!
Model Presley Gerber who is brother of Kaia Gerber has a new face tattoo which means 'misunderstood'. Tattoo artist JonBoy inked it for him and Presley shared a video on his Instagram.
Presley Gerber and his new face tattoo
Tattoos are a craze with the Millennium children and are fast catching up with the older generation as well. Model Presley Gerber who is Cindy Crawford's son and brother of supermodel Kaia Gerber recently has a new face tattoo. The celebrity tattoo artist JonBoy inked it for him.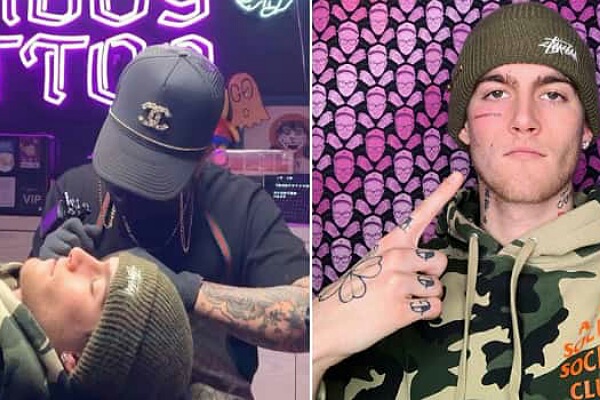 Presley, 20 made a video of the process of inking in JonBoy's studio and posted it on his Instagram for his 24k followers. He captioned the post:
"Thanks homie,"
This post came up on Friday 7 February 2020. He tagged the post to JonBoy and the tattoo reads 'misunderstood'.
The other tattoos of Presley
Presley has a growing collection of tattoos. In January 2019, JonBoy made a tattoo for him which is an outline of California with a heart placed over Los Angeles. At that time too, he made a video of the session and uploaded it on his Instagram writing:
"Happy New Year.. to bigger and better things @Jonboytattoo @patrick_films,"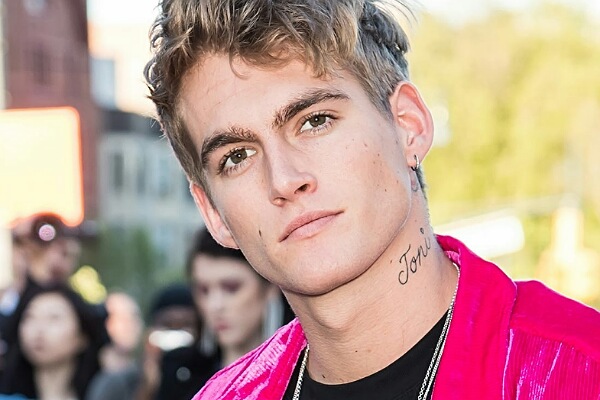 In February 2018, he also got an ink of "Kaia XXIII" as a tribute to his sister Kaia.
Presley Gerber's career
Presley has followed the footsteps of his model mother Cindy. He is making a career in the modeling world. His first runway was at the Moschino resort show of year 2018 in the month of June. This show was, in Los Angeles and his mother Cindy, 53, sister Kaia, 18 and father Rande Gerber all were in attendance at the show to show their support and solidarity for their family member.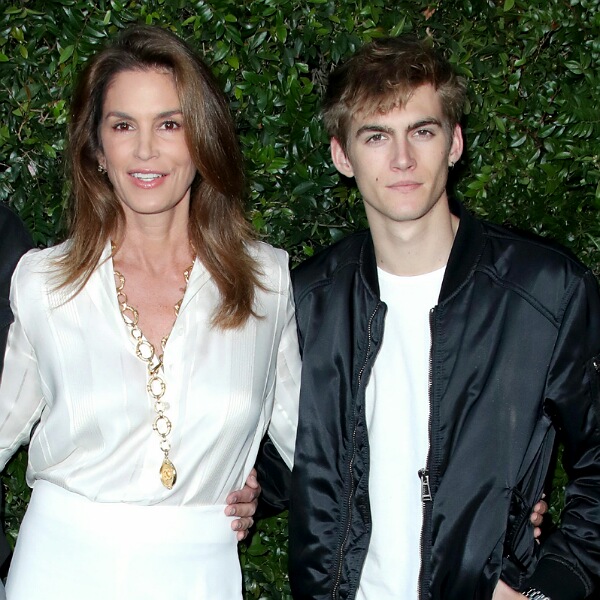 Prior to this, in the same year, he with mother Cindy recreated the iconic 1992 commercial of Pepsi for the Super Bowl 26 years, later. Cindy was thrilled to work with her son on a commercial and she said:
"Just as a mother, we drove to work together that day and we shared the same trailer. And when he was doing his thing, I was just a proud mom watching from the sidelines, trying not to annoy him."
Kaia is also into modeling and shares her brother's love for tattoos. She was dating Pete Davidson for two months before calling it quits in January 2020. She then accompanied her mother for a vacation in Miami.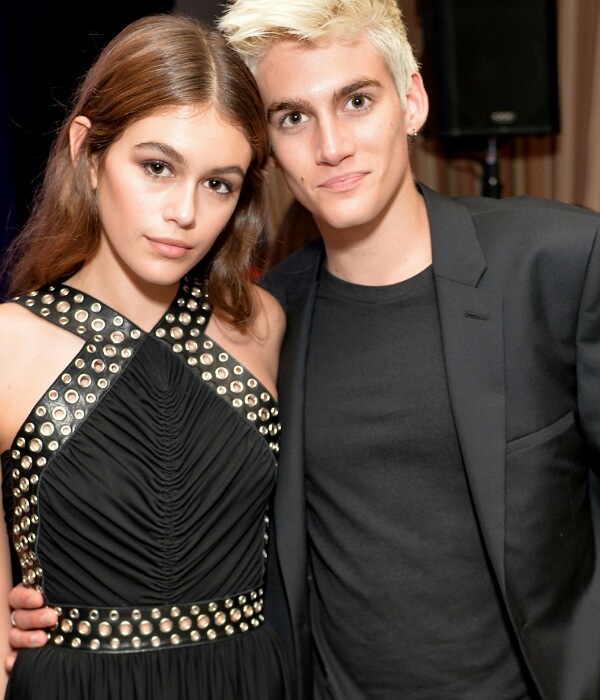 Short bio on Presley Gerber
Presley Gerber is popular as an American model. He is signed to the renowned modeling agency, IMG Models. Moreover, the model also gains popularly for being the son of supermodel mother Cindy Crawford and multi-millionaire father Rande Gerber. He starts to build his career in the modeling industry in 2016 and no sooner now he walks for the various big fashion houses like Ralph Lauren, Dolce & Gabbana, Balmain, and Moschino in Paris Fashion Week. He is ruling the runway and is in high demand. The model also poses the photogenic features and is on demand. More info… 
Source: US magazine