Why is Kailyn Lowry fourth baby registry so expensive? Leaked nudes of Kailyn
Having another baby after already having three kids can be tough. Kailyn Lowry is expecting her fourth child with boyfriend Chris Lopez. The upcoming baby is their second child together.
Recently, she got her baby registry done but it came out very expensive. Her registry has a $600 stroller with a car seat, a $70 dollar crib bedding set, $220 infant sear, and a $170 dollar swing.
Due to her expensive baby registry, fans are pissed with her. They are disappointed with her. One of the pissed fans wrote,
"Disgusting that she'd even have a registry for her FOURTH CHILD. Especially asking for gifts during a time like now when people aren't working… she should be ashamed of herself."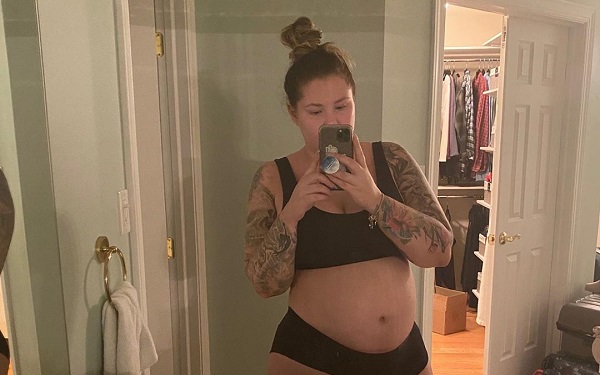 However, one of her fan-supported her through all those backlashes and wrote,
 "I feel so bad for Kail, receiving so much backlash in everything she does. Not enjoying her pregnancy because people have been trolling her for being pregnant like if she is the only one with 4 kids who cares how many men are in her life,"
Also read Leighton Meester pregnant with a second child? Know about her husband, daughter, net worth
Is Chris Lopez bad at parenting?
Chris Lopez and Kailyn are in an on-off relationship after the birth of their fourth son Lux. Kailyn revealed that she would be raising her fourth child without Chris. Lowry also revealed that they don't have any contact.
She said,
"Legally, I'm not able to go into detail. Domestic violence and narcissism are very real subjects, and when I'm in the place to be able to offer advice, I will."
But some times before they united and Kailyn posted a TikTok video of him using her Pothead haircare products. Kailyn had filed a Protection From Abuse order against him and people started dissing him for his TikTok appearance.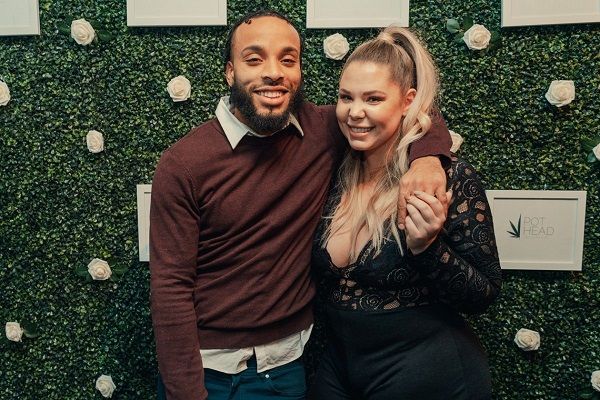 Chris wrote on his story,
"As a parent, you should be more concerned with your child's happiness than your petty insecurities and jealousies. Just a thought."
He added,
"Ppl really need to grow up SMH. It's really sad."
How did Kailyn Lowry's nudes leak?
Recently Kailyn Lowry's nudes got leaked. It was some of her maternity shots that got leaked. After her photos got leaked she said that her team has been aware of her personal photo's got leaked without her permission and knowledge.
She wrote,
"To say I am deeply saddened and humiliated, especially after the ill-advised posting of my previous maternity photo, is an understatement. I had no plans to release this photograph."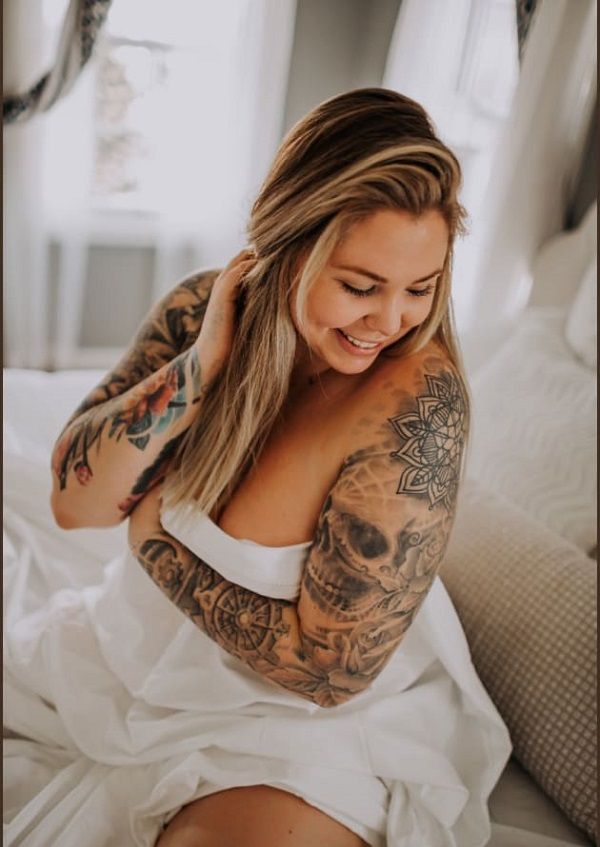 After her post came out her fans supported her. Lowry claimed that those pictures were stolen from her. Kailyn was previously married to Javi Marroquin on 4th September 2012. They had two children Lincoln and Issac together.
Also read Darren Criss took over social media with Nude Pic! Explains-'Everyone Gets to Do One'!! Check out his Lifestyle, Career and Relationship!
Short bio on Kailyn Lowry
Kailyn Lowry is an American actress and MTV reality personality who was selected to be on Teen Mom 2 after previously starring in 16 & Pregnant. She also released a book called 'love is Bubblegum". Read more bio…
Source: The Hollywood Gossip, The Sun, In Touch Weekly