Kaitlyn Bristowe And Jason Tartick Affair! Have They Split or Still Together?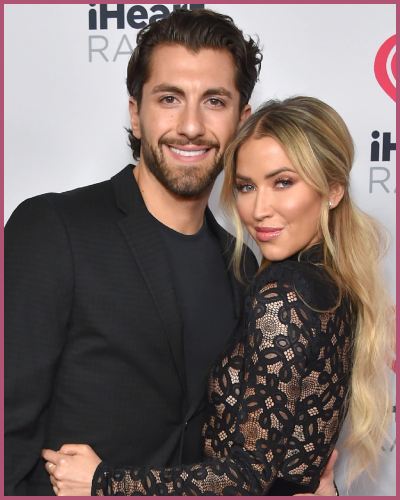 Kaitlyn Bristowe and Jason Tartick are engaged and are planning their wedding.
The couple has been together since January 2019 and announced their engagement in May 2021.
---
Kaitlyn Bristowe and Jason Tartick's Relationship – How did it all start?
Kaitlyn Bristowe and Jason Tartick had their first date in January 2019 prior to which Tartick talked about her to Entertainment Weekly. He said:
"She is a down-to-earth, beautiful woman who has a great sense of humor. She seems very strong and knows what she wants and empowers women."
They went Instagram official the same month and have not looked back ever since. Tartick gushed during a Good Morning America interview about Bristowe saying 
"[If I was the Bachelor] I wouldn't have met someone very special to me right now — Kaitlyn."
The fun-loving couple enjoyed a romantic excursion to Boston on Valentine's Day, dining to their hearts' desire, and lip-syncing to their favorite songs. One month after moving in together, the couple officially welcomed Ramen, a Golden Retriever, into their family in June 2019. As her boyfriend was away on business, Kaitlyn Bristowe was there to welcome the dog that they had brought back from Korea.
The couple reenacted an iconic scene from Friends where an inebriated Ross Geller (David Schwimmer) and Rachel Green (Jennifer Aniston) got married while on a trip to Las Vegas in October 2019 for Halloween.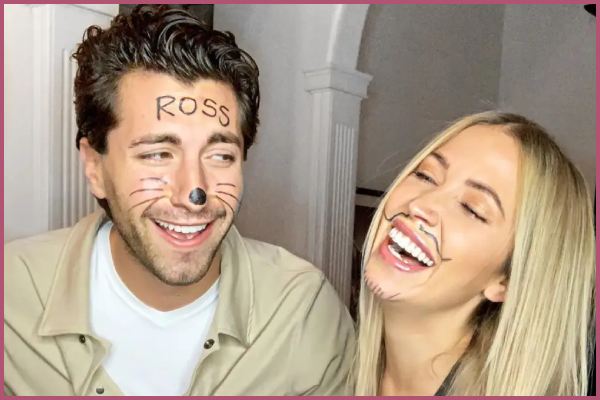 The couple adopted Pinot, a second dog, from South Korea in December 2019.
Read more Will Jason Tartick Propose To Kaitlyn Bristowe On The DWTS Finale Night? What Does Kaitlyn Say About This?
Talks of marriage started in January 2020
Jason Tartick revealed in an interview in January 2020 that they are talking about marriage.
"Kaitlyn and I have always said no matter what happens in our relationship, however, we feel, we are going to do what we think makes sense so that we feel good about it at the end of the day." 
He added: 
"Whether it's sharing a photo, sharing our feelings, whether it's raw, whether it's an argument or it's us being lovey-dovey, one thing that we've always done is stay true to ourselves, so we're going to continue to do that. And the next sequence for us is that step, so it's exciting times."
In November 2020, Bristowe won 'Dancing with the Stars'. In a video posted by Tartick on Instagram, he was seen to be nervous as he watched the last minutes of the finale. After his partner was announced the winner, he broke a bottle of champagne and captioned the post, 
"You freaking did it baby, let's gooooo! Another dream come true, you earned and deserved this KBone!"
Jason and Kaitlyn got engaged in May 2021
The couple got engaged in May 2021 and announced it through social media. Bristowe talked about her engagement on Entertainment Tonight:
 "It was everything I could have asked for. The words that came out of his mouth were insanely beautiful. We've never locked eyes like that in our lives. We were holding hands, [it was] so intense, and I was listening to his every word, but still blacked out."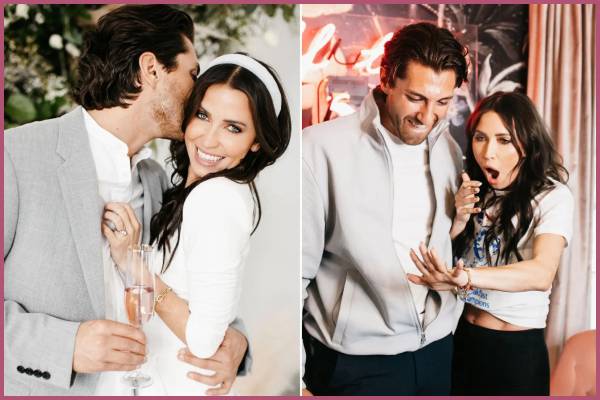 She actually expected that her now-fiancé would plan something more elaborate but was happy that it happened that way:
"I actually thought he was going to do it maybe in Mexico, on the beach, and I would have saw it coming. I really wanted it to be intimate, so I loved that it was just during our podcast."
Jason Tartick and Kaitlyn Bristowe's Wedding and Children Plans
In October 2021, Jason revealed to PEOPLE that the couple was planning to go with a "Great Gatsby" wedding theme. He revealed:
"Wedding planning, it's going awesome. We have an idea of where we want to do it, we know when we want to do [it], and now details and lists are home together and the foundation is being built for the wedding."
For E! News, the couple was asked about their future and Kaitlyn Bristowe said:
"Hopefully wedding, hopefully babies. My dream vision board probably [is] host Dancing with the Stars and have babies."
You may also like to read: Kaitlyn Bristowe is engaged to boyfriend Jason Tartick! All about the proposal