Why does Kaitlyn Bristowe not want an engagement now with boyfriend Jason Tartick?
Reality TV star Kaitlyn Bristowe is happy with her relationship with her boyfriend Jason Tartick. But despite that, she is clear on one thing. She does not want an engagement now and wants to concentrate to make their relationship more strong.
Kaitlyn Bristowe says no to engagement
Kaitlyn Bristowe, 34, and Jason Tartick are in a happy space of their life. The actress wants to marry Jason one day but does not want to do things in a hurry. She does not want an engagement during the quarantine. She said:
"We're on such a good path,"

"[It's] the healthiest relationship I've ever been in and [an engagement] just feels like the natural next step."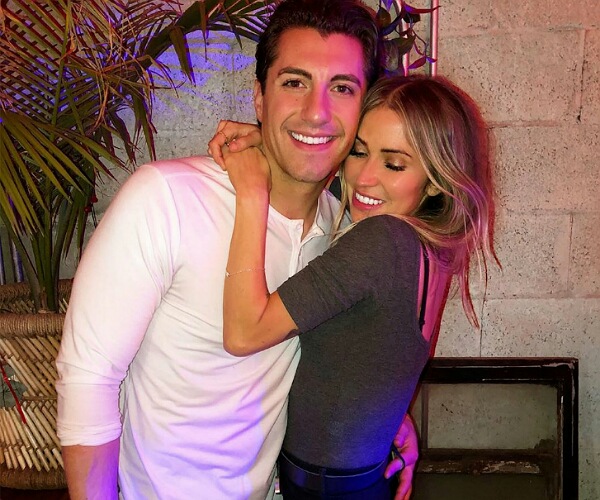 She believes that Jason, 30 might have proposed to her in 2019. But now she has clarified to Jason:
"I told him I don't want to [have a] quarantine engagement. [I want] a little more romance than just at the house."
The couple's activities during the lockdown
During the lockdown, Bachelor Nation star Kaitlyn Bristowe and her boyfriend Jason Tartick have been together. They are working on their new solo ventures. Kaitlyn has been working on her YouTube show. Earlier this month, she also released her single called If I'm Being Honest. She said:
"I'm so grateful and so thankful I can do this stuff from home and reach. I just wanted to feel, like, I'm your friend, I'm in your living room and we're just hanging out and I'm talking about things that I've gone through in life that you can maybe relate to that you don't know about me yet."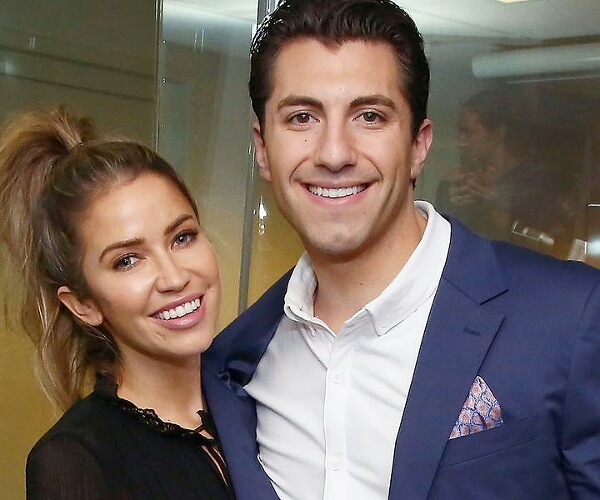 Additionally, she said:
"We actually feel like we're closer because of quarantine, because we're both working on our individual projects. We come together at the end of the night and have a glass of wine and talk about our days and we help each other with our businesses."
And Kaitlyn added:
"We just have been like such a team through this. I think in this time where it's hard to be so positive but you also appreciate relationships so much more and let the little things go."
The couple's relationship
The two are dating since January 2019.
The couple has two dogs together. These pets called Ramen and Pinot have further helped the couple in strengthening their relationship. She explained:
"We co-parent perfectly with the dogs. I know now, like, there's no getting sick of that guy. I know now that I could easily live with him. We get along, we've spent so much time [together]."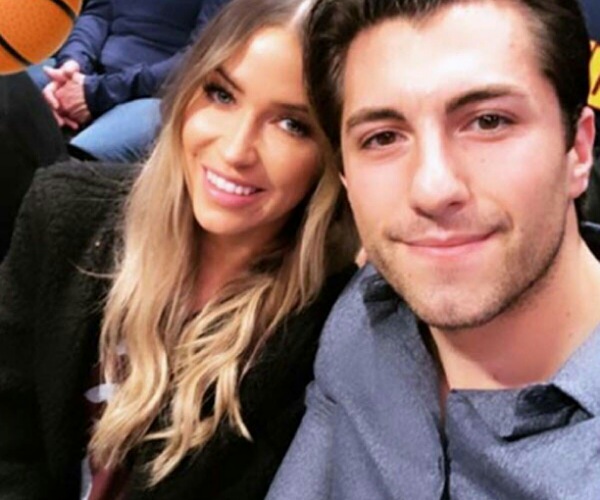 Kaitlyn stated:
"I always say anyone who gets through this quarantine together, as a relationship, should get married."
And therefore, she currently does not want to have engagement on her 'To Do' list.
A short bio on Kaitlyn Bristowe
Kaitlyn Bristowe is a Canadian television personality and dance instructor. She is known as the star of the eleventh season of The Bachelorette. She is also known as a contestant on the nineteenth season of ABC's The Bachelor. She was the first contestant to share the first episode of the popular reality series with another potential Bachelorette, American waitress Britt Nilsson. More info…