Kaley Cuoco Budding Romance With Ozark Actor Tom Pelphrey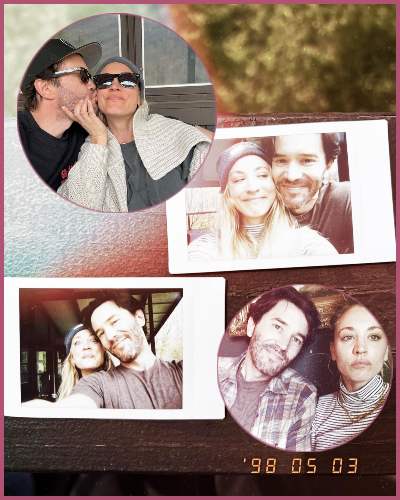 Kaley Cuoco is dating Ozark actor Tom Pelphrey a few months after divorce from second husband Karl Cooke.
The Big Bang Theory star on May 3, 2022, shared a series of images, and cute couple shots with actor Tom Pelphrey. 
Cuoco is happy and so are her fans as she shares her Life Lately moments and new romance.
---
Kaley Cuoco is taken!
The budding romance between the Flight Attendant alum Kaley Cuoco and Ozark alum Tom Pelphrey confirms love is in the air.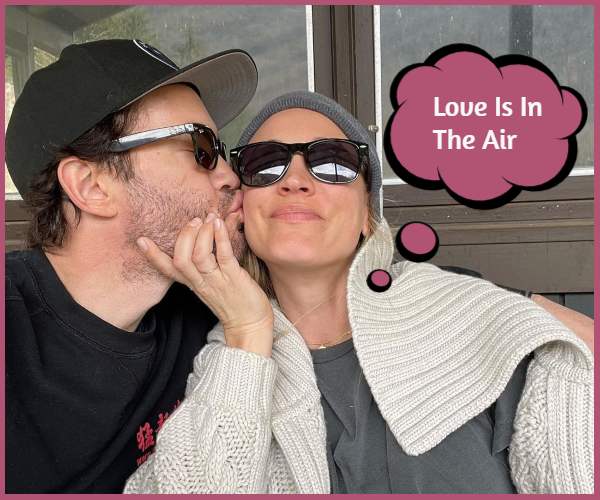 Both Cuoco, 36, and Pelphrey, 39 took over Instagram to announce their love life with a series of snaps and a beautiful caption.
Kaley Cuoco Reveals Her Love Partner
Posting a carousel with cute Polaroid snaps of the pair cuddling together amidst the getaway in the mountains speaks it all. In one of the pictures, Pelphrey also gave a gentle kiss on Cuoco's cheek which made her blush.
"Life lately ♥️🌲 🐾 💫 the sun breaks through the clouds, rays of gold slipping into my eyes and heart, rays of yellow to break the grey."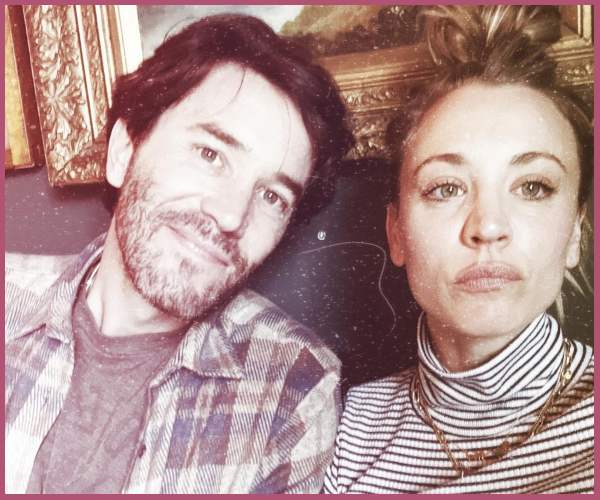 Prior to this, Cuoco has opened up to Glamour about her love life. She also spoke for the April magazine cover,
"I would love to have a long-lasting relationship or a partnership. But I will never get married again. Absolutely not. You can literally put that on the cover."
Also, read Love Is Blind Abhishek Shake Chatterjee Has Gone Instagram Official With New Girlfriend After Dramatic Split With Deepti! Who Is She?
Tom Pelphrey- Instagram Announcement
Pelphrey, 39 also shared Polaroid photos of his moments with his love of the life Cuoco captioning it,
"But nothing can save you. Not your friends, not the best Fred Astaire musical you've ever seen- the grace of it, not your mother's beauty, not a line from a letter you find at the bottom of a drawer, not a magazine or the next day."
Meanwhile, he concluded the lengthy caption by writing,
"Nothing can save you. And you stand in the moonlight and sweetness comes off the top of the trees, and the fence around the yard seals you off from the dark and you can't breathe."
Also, Read No more Secrets! Lily James Went Official With Boyfriend Michael Shuman On Instagram
Kaley Cuoco- Relationship Timeline
Kaley Cuoco was previously married to equestrian Karl Cooke (2018 – 2021) and Ryan Sweeting (2013 – 2016). She had been engaged to Josh Resnik (2011 – 2012) while her name was also taken with a few other celebrities.
She also shared a brief romance with Paul Blackthrone (2015), Henry Cavill (2013), Bret Bollinger( 2012), Josh Resnik (2011), and Christopher French( 2010).
Also, Read Arnold Schwarzenegger and Maria Shriver are now officially divorced 10 years after filing!