Khalid's musical career is outcome of his inspiration from mother and overcoming depression from being a center of attraction for bullying!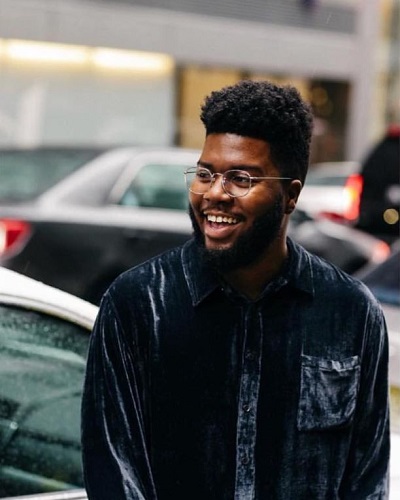 Target of bullying
Khalid Donnel Robinson popular as Khalid for American R&B singer. He is known for his famous tracks like "Location," "Let's Go," and "Coaster." This young talent was born on February 11, 1998, which makes him 20 years old at present. Khalid is an American R&B singer who was born in Fort Stewart, Georgia.
When he was in the second grade, his parents got separated. Therefore he was raised by his single mother. Linda Wolfe Khalid's mother worked in the military as a supply technician, because of that they had to move places when Khalid was young.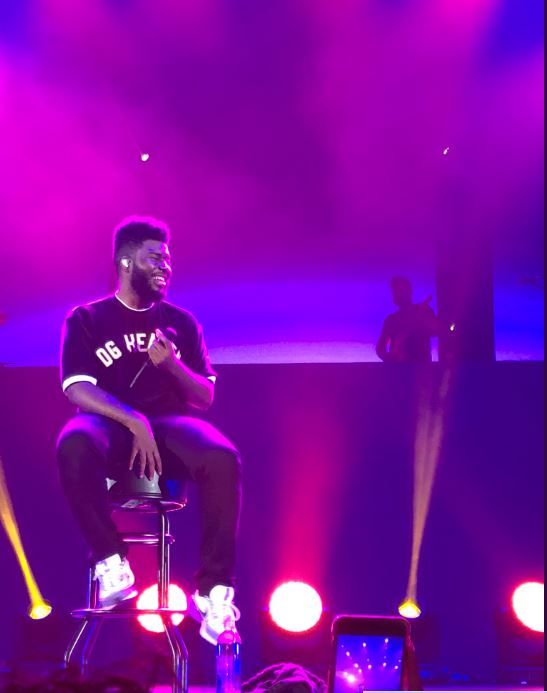 Later his father was killed after being hit by a car, her mother also got retired from the military at Fort Bliss in El Paso, Texas. They moved to New York where he performed in musicals in school.
He played Cornelius in 'Hello, Dolly' and Seaweed in 'Hairspray'. His talent received a lot of popularity but earned a center of attraction for bullying.
Inspiration from mother
Linda Wolfe Khalid's mother always wanted to become an R&B singer back in her time i.e. in the 1990s. After working in the military, her mother performed with a U.S. Army band. But by the cause of the family issue, she exercised with her son Khalid as duets at home.
These practical sessions led Khalid to increase his passion and interest for the musical career. He used to watch videoes of many famous singers like Fleetwood Mac, Adele, Bill Withers, Aaliyah, and Father John Misty. From the videoes he used to try to learn their styles.
"I feel like growing up with my mom was the foundation of my (interest in music). In my home, we listened to music all the time. I was raised through music, and I've been interested in it since I was three. I've been singing since I could talk correctly."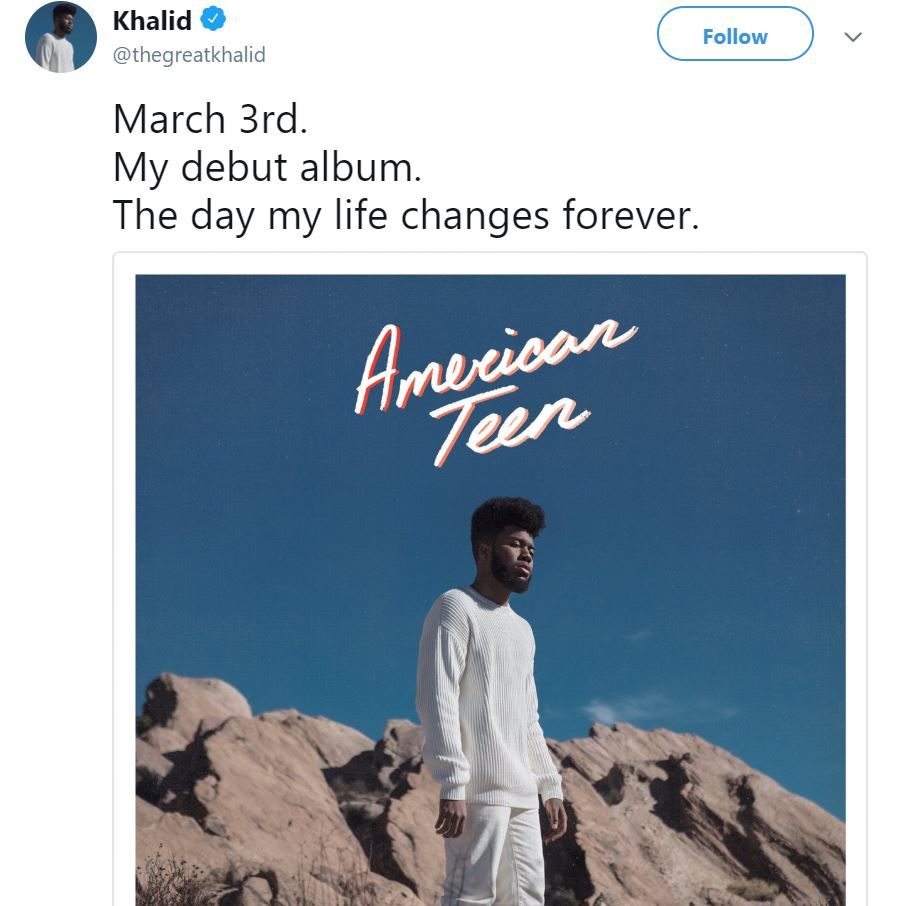 Talking about his educational background, he went to Americas High School which is located in El Paso, Texas. This was for his high school. Firstly, he wanted to become a music teacher. But when he started writing and recording songs, he uploaded them to his Soundcloud page.
Journey to a musical career
Initially, Khalid released 'Saved' and 'Stuck On You'. His singing got an invitation to work in Atlanta studio with producer Syk Sense. After his work with Atlanta. he worked with El Paso and released a single with El Paso.
"That sense of devastation knocked me into writing songs to get out all of my feelings. I had to break-up with my girlfriend of four years when I moved and suddenly all of the friends I had made in New York weren't there anymore. As a response I wrote 'Saved,' which is a story of resentment and loneliness."
The single was titled 'Location', this song became his breakthrough single and was able to reach at No. 20 on the Billboard's chart in 2016. Furthermore, on January 21, 2017, the single was able to reach Top 10 on the 'Billboard Hot R&B Songs'.
He also featured on  'Electric' by Alina Baraz. On 'Whirlwind'. he made collaboration with Brooklyn-based duo Bass tracks. This track received millions of views on SoundCloud.
Starting off 2017, he made his debut tour, named the 'Location Tour' which was held in 21 cities around the US. On March 3, 2017, he came up with his debut studio album 'American Teen'.
This album had single like 'Location' and 'Young Dumb & Broke'. This album was also a success, hitting No. 9 on the 'Billboard 200' and topped the R&B Albums chart.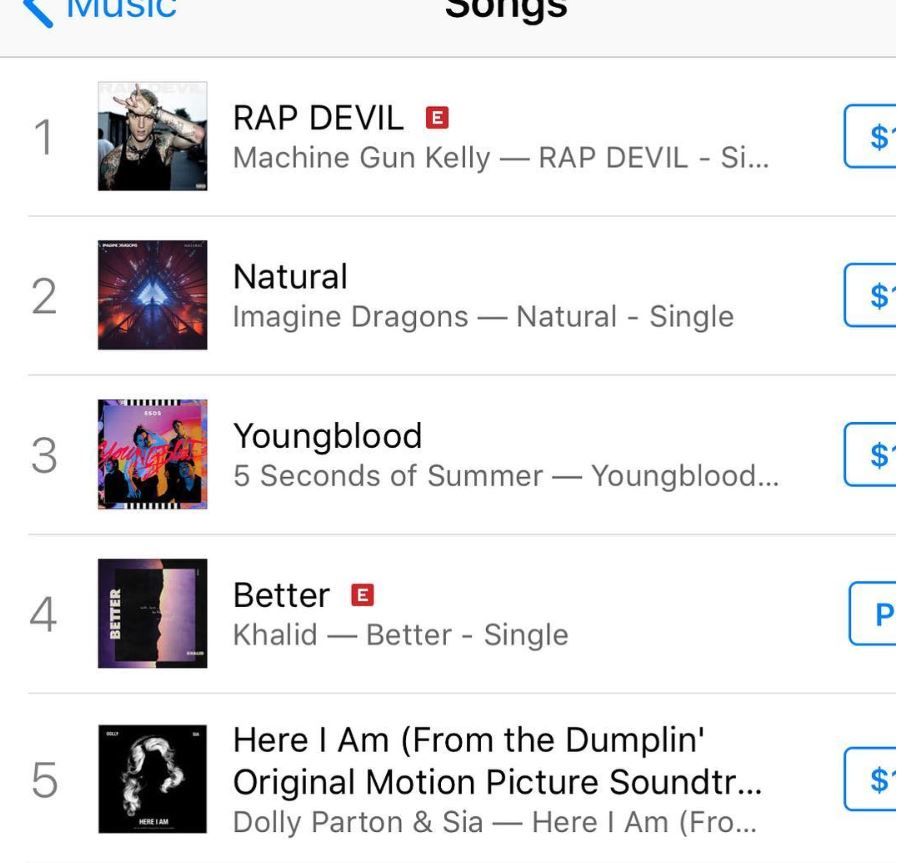 The success of musical career
Khalid made his appearance on 'The Tonight Show Starring Jimmy Fallon'. This was on March 15, 2017, which was his first television appearance. His song 'Don't Stop Me Now' featured in Grey's Anatomy's episode.
He started his second headlining tour on July 12, 2017. His most recent song 'Love Lies' with Normani Kordei released on 14 February 2018. This single has reached millions of views on YouTube.
It has debuted at number 43 on the Billboard Hot 100 and reached over 50 million Spotify streams. As of March 2018, "Love Lies" one of his most successful singles. His song 'Location' received platinum certification by RIAA.
Model Kylie Jenner played his single 'Location' on her Snapchat this also boosted and increased millions of views on YouTube. In his short musical career, he has been nominated for many awards like 'BET Awards', 'Teen Choice Awards', 'American Music Awards' and 'Soul Train Music Awards'.
He has also been titled as 'Woodie To Watch' and 'Best New Artist', etc. We wish best for his musical career!
Also read: After leaving Fifth Harmony, Normani Kordei is going strong at her solo career with a hit single "Love Lies". Explore about her early life, Began of her Success and solo career!
Khalid's personal life
Khalid has preferred keeping his personal life behind the curtains. There is news about he and Normani getting close to each other. But for now, they are just friends.
"Me and Normani are like this [crosses fingers]. So I was just texting her, out of nowhere, super last minute. I'm like, 'Do you wanna come to the video shoot?' and she's like, 'Yeah, on my way.'Every time we're around each other we always have so much fun. She's such a cool girl, she's so nice, and she's such a sweetheart. I'm just thankful that she's in the video because I'm pretty sure it's not the first thing that we're going to be in together. I would love to [collaborate]. The chemistry is there, so definitely the song or the piece or whatever would be great."
Reference: (elitedaily.com, thefamouspeople.com)