Kamala Harris Vs. Mike Pence! Which Vice President is gonna win the American hearts?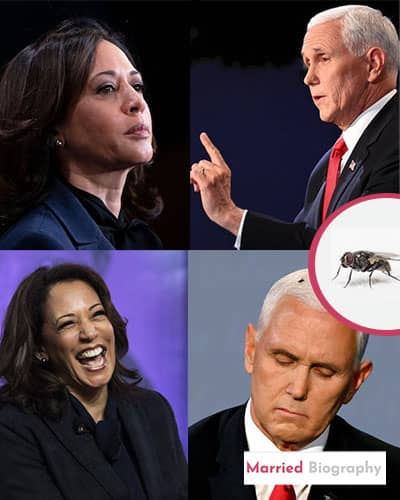 Kamala Harris the 49th Vice President of the USA after Mike Pence who was 48th Vice President. Here are all the details about the two Vice Presidents.
Pick your favorite!!!
Kamala Harris
Kamala Harris is the 49th Vice President of the USA who is working with President Joe Biden. Joe and Kamala won the 2020 presidential election against Donald Trump and Mike Pence. She is a member of the Democratic Party and became vice president upon inauguration on 20th January 2021.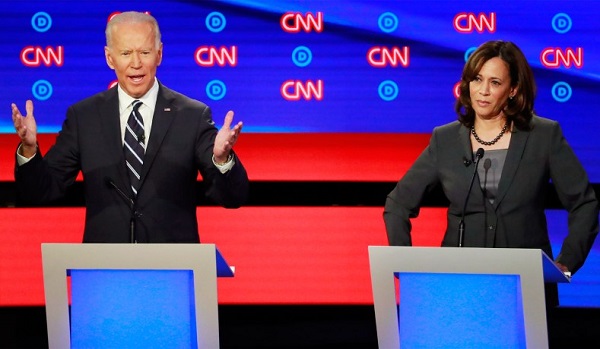 Kamala is the first female Vice President, the highest-ranking female elected official in U.S. history, and the first African American and first Asian American vice president. From 2017 to 2021, Harris served as a junior United States senator from California.
Similarly, Kamala was the 32nd Attorney General of California and was in office from 3rd January 2011 to 3rd January 2017. She served as the 27th District Attorney of San Francisco from 8th January 2004 till 3rd January 2011.
Married life
Kamala Harris is happily married to lawyer Douglas Emhoff whom she met on a blind date which was arranged by her friend in the year 2013. They walked down the aisle on 22nd August 2014 in Santa Barbara, California. She became the stepmother to two of Douglas's children Cole and Ella.
She is very close to her step-kids as she and Douglas don't have any children of their own.
Click Here to read the Couple Comparison – Douglas Emhoff And Kamala Harris
Overall Differences
| | | |
| --- | --- | --- |
| Kamala Harris | Elements | Mike Pence |
| Democratic | Party | Republican |
| Joe Biden | President | Donald Trump |
| 49th | Vice Presidential Run | 48th |
| 81,268,867 (51.3%) | Votes | 74,216,747 (46.8%) |
| 56 years | Age | 61 years |
| Mixed (Irish, German, Colonial American, English) | Ethnicity | Mixed(Jamaican, Indian, American) |
| Doug Emhoff(Husband) | Spouse | Karen Batten(Wife) |
| Two step-children (Cole Emhoff and Ella Emhoff) | Children | Three (Audrey Pence, Charlotte Pence Bond, and Michael Pence) |
| $5 million | Net Worth | $1 million |
| $157,000 | Salary | $235,100 |
| 14.8 million | Twitter | 6 million |
| 14.7 million | Instagram | Two accounts (1.8 million and 606k ) |
| 4 million | Facebook | 1.8 million |
| 146k | YouTube | No account |
Mike Pence
Mike Pence was the 48th vice president of the United States under the presidency of Donald Trump. He is a member of the Republican Party. Donald and Mike lost to Joe Biden and Kamala Harris in the 2020 presidential election. He is the Chairman of the White House Coronavirus Task Force from 26th February 2020.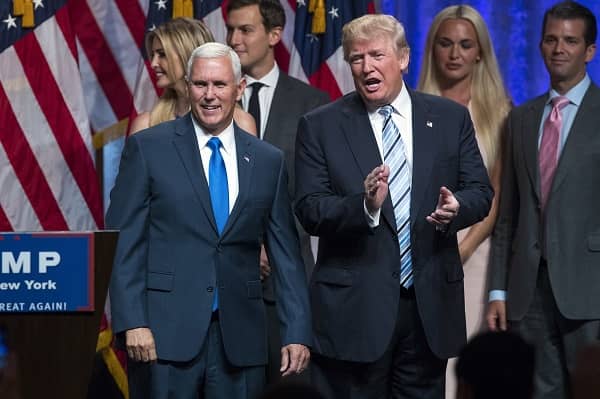 Mike served as the 50th governor of Indiana from 2013 to 2017. Similarly, pence served as the Chair of the House Republican Conference from the year 2009 to 2011. He was a member of the U.S. House of Representatives from Indiana from 2001 to 2013.
Married life
Mike Pence is married to Karen Pence since 1985. They met each other in law school at Indiana University and have been together since then. Together, they have three children Michael Pence, Charlotte Pence, and Audrey Pence.
His son Michael is a first lieutenant and training to be a pilot in the United States Marine Corps.
Click Here to read the Couple Comparison – Mike Pence And Karen Pence