Kamala Harris's Stepdaughter Ella Emhoff Shows Bare Breast on NYFW Runway!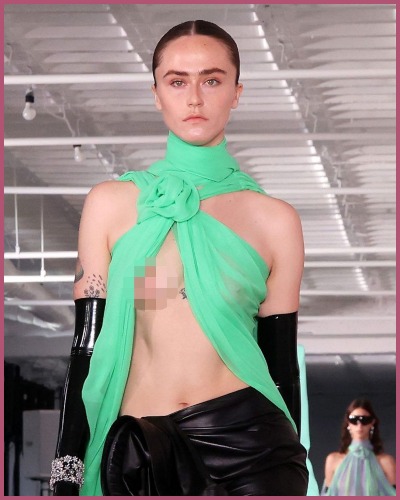 Kamala Harris's stepdaughter had the guts to walk with bare breasts at NYFW.
The model graduated from Parsons School of Design.
Harper's Bazaar called her a fashion icon.
---
Ella Emhoff is not afraid to make bold fashion choices
Ella Emhoff, the stepdaughter of the US vice-president Kamala Harris is making her name in the fashion industry.
The 23-year-old grad of Parsons School of Design shocked everyone when she decided to walk the NYFW Runway by baring her breast.
Just a day after Harper's Bazaar named her a fashion icon, the model walked the runway for Nepalese fashion designer Prabal Gurung in a skin-baring look.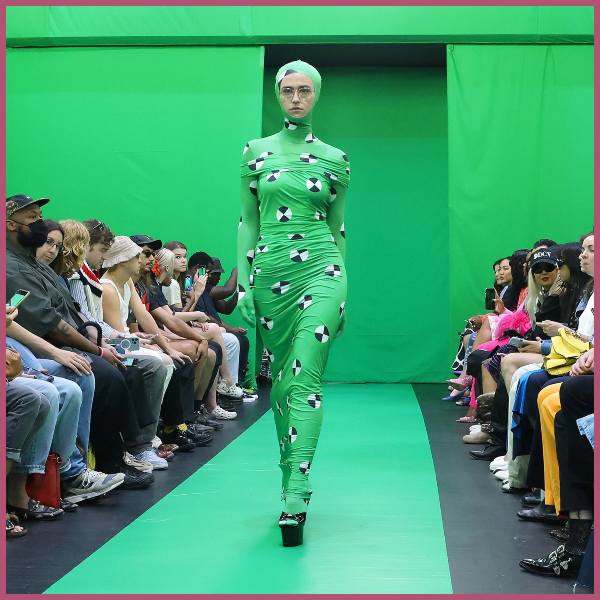 The young model wore a diaphanous green scarf top that made her breast visible. She paired the look with a black leather mini-skirt and matching gloves with gladiator-style heels.
On Friday, she attended the 2022 Harper's Bazaar Icons & Bloomingdale's 150th Anniversary party where she was honored as a young female who was making her mark in fashion through her ideas and craft.
The fashion student talked about receiving the honor and said:
"It's kind of shocking. This is an incredible honor and as someone who doesn't really think of herself like that it's nice reassurance. And makes me check myself and the way I perceive myself, so exciting."
Also, Read Gisele Bundchen is Happy Being Away from the Runway and Doesn't Plan on Returning Anytime Soon!
Ella's boyfriend praised her individuality
Despite looking so confident, the model stated that she gets nervous while walking the runway.
She confessed:
"It's the moment right before you go on where you kind of blackout and then your stomach is all butterfly-y and your palms get sweaty — and after you're done, it feels it's the greatest feeling ever,"
Ella does not find it necessary to cover her tattoos or shave her armpits. Her boyfriend, Sam Hine is proud of her and praised her by saying: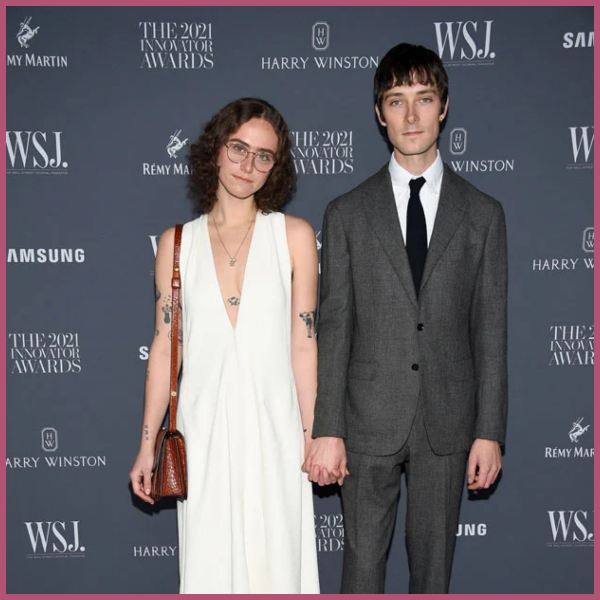 "She does herself and that's the message. She is a true individual. And that's the most important. That's what being an icon really is."
With  her increasing fame, the daughter of Second Gentleman Doug Emhoff is trying to navigate her new icon status.
The model does not have a particular goal for her fashion career and wants to work  with people who inspire her everyday.
The fine arts student revealed that she is making an effort not to pressurize herself and wants to avoid stress of the future at any cost and live in the moment.
Emhoff emphasized:
"The only way to make it in this industry is to keep a level head, keep expectations level,"
Also, Read Gisele Bundchen Revealed her Biggest Fear while Walking the Runway!