Friendly exes? Here's Kanye West and ex Irina Shayk for You!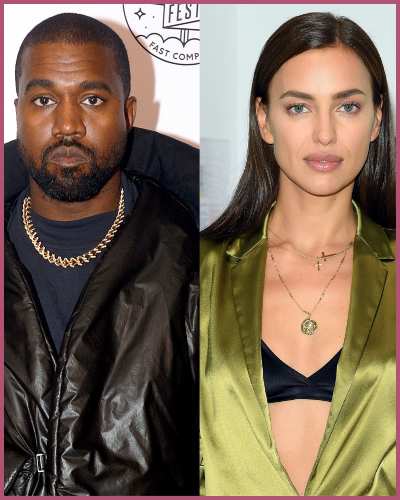 Kanye West and ex-girlfriend Irina Shayk surprised their fans with a flirty moment.
The two exes shared a laugh at the Burberry show during London Fashion Week.
More into the estranged relationship of Kanye West and ex-Irina Shayk followed by their friendly gesture.
---
If you are wondering why some exes do not share bad blood! You must not miss Kanye West and Ex Irina Shayk who can still laugh together as the two friendly exes.
Irina Shayk and Kanye West's flirty moment at London Fashion Week
Irina Shayk and her ex of over a year, Kanye West were snapped laughing together at the Burberry show during London Fashion Week. It's a rare moment you can see with exes, don't you think so?
In the video captured by Vogue on September 26, 2022, the Heartless rapper, Kanye West, 45 was greeting models. When he met Irina Shayk he just embraced her like his other model friends.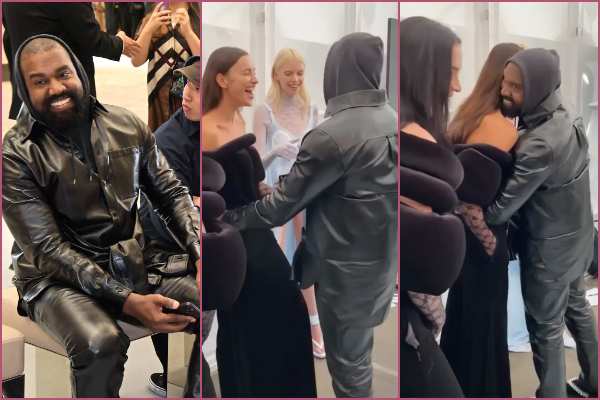 That's when Irina told her rapper ex, I got you when she donned a black, velvet, off-the-shoulder black dress with mesh gloves. He had to then move to greet Bella Hadid, Stella Maxwell, Erykah Badu, and creative director Riccardo Tisci.
Before going to greet others the two exes shared a laugh. The brief run-in might have been weird for the duo but they handled it pretty well.
Also, Read Kanye accused Kim Kardashian of Not Letting His Voice Be Heard on Co-parenting Their Four Children!
Where do Irina Shayk and Kanye West stand now?
Kanye West and Irina Shayk are two friendly exes who share no bad blood. The Yeezy founder had mentioned his estranged girlfriend first in his song in October 2010 saying,
"I wanna see Irina Shayk next to Doutzen"
Kanye was in a committed relationship with his then-wife, and mother of his 4 kids Kim Kardashian, so nothing brewed back then. It was in February 2021 after the divorce filing, Kanye West was ready to get hitched to other beauties.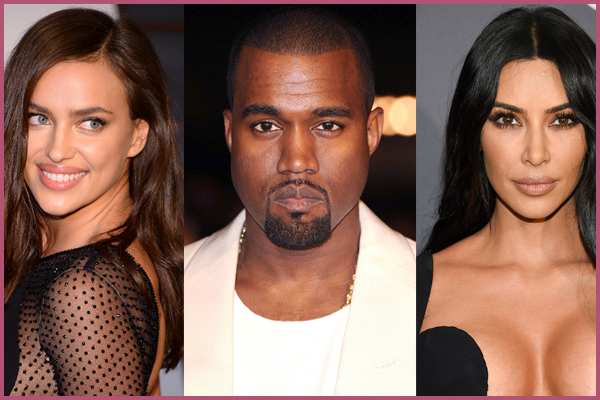 The former couple Irina Shayk and Kanye has been spotted together in 2021. As per the sources who initially reported the dating of Kanye's ex Irina Shayk saying,
"They met up one night and had chemistry and hit it off. It's very casual and they have only been in touch for about a month. Kanye has expressed he doesn't want anything serious but likes Irina's vibe."
Romance rumors continued to swirl in June 2021 after they snapped in Provence, France, celebrating West's 44th birthday. They only dated for two months, while Bradley Cooper's ex-Shayk friend zoned him while sources added,
"She likes him as a friend but doesn't want a relationship with him. She doesn't want the association that they are dating. "
Also, Read 'The Bachelorette': Are Aven Jones and Rachel Recchia Dating Now?