Kanye West Takes a Dig at Kim Kardashian at the BET Awards!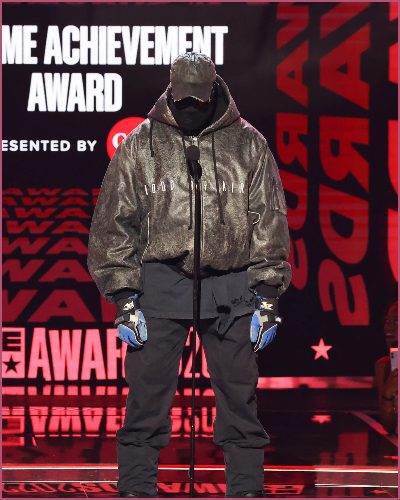 Kanye West surprised everyone with his appearance at the BET awards.
The rapper presented his friend Diddy with an award.
West also gave a speech where he talked about his life choices.
---
Kanye West surprised fans as he honored Diddy
Kanye West is back with his mask man look.
The rapper made a surprise appearance at the 2022 BET Awards to present Diddy with a Lifetime Achievement Award.
Kanye whose face was completely covered in a hat, black shades, and a mask said onstage:
"How do we crown our kings? How do we appreciate our kings?"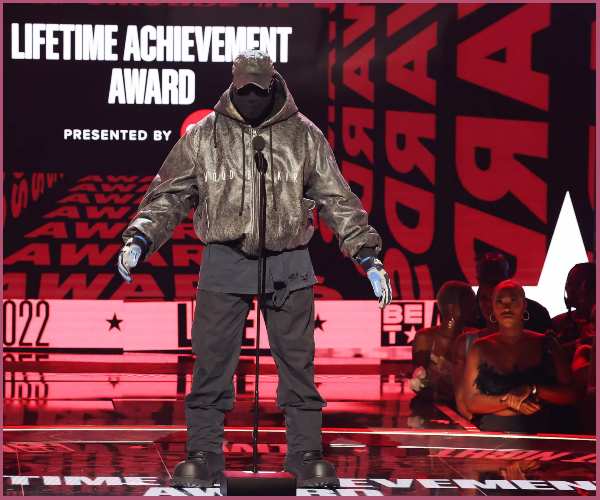 Adding that he goes to Diddy for any of his life advice, the 45-year-old continued:
"I go to him for advice to this day. He inspires so many of my choices, so many of my life choices. My wife choices,"

"Thanks for that, Puff."
West continued to praise his friend by saying:
'You know, I took a little hiatus. I said, I just want to declare myself legally dead for a year. I just want to be off the grid and Puff is pretty persistent, but I had to think, bro, it's like, people get amnesia. Like I should never have Puff have to ever call more than one time. Any of us in this room if Puff ever need us, we need to jump and be there."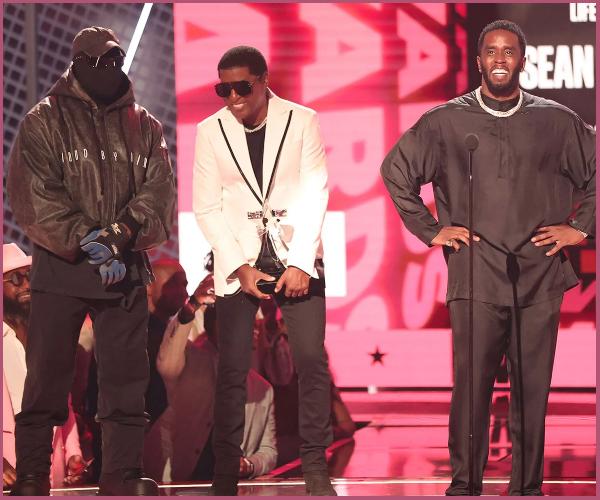 "This man has been through [and] survived a lot of stuff and broke down a lot of doors so we can be standing … he broke down so many doors of classism, taste, swag. Puff, if I never told you I love you, you're my brother,"
Also, Read Kim Kardashian won't Share Everything About her Marriage to Kanye West!
Fans were not so happy with West's BET style
The Grammy Award winner was not just covering his face but his entire body with a bomber jacket, gloves, and steroid boots.
Fans were shocked to see his rather bizarre look as they felt the Love Lockdown singer was struggling with his costume and flooded the comment section with their opinions.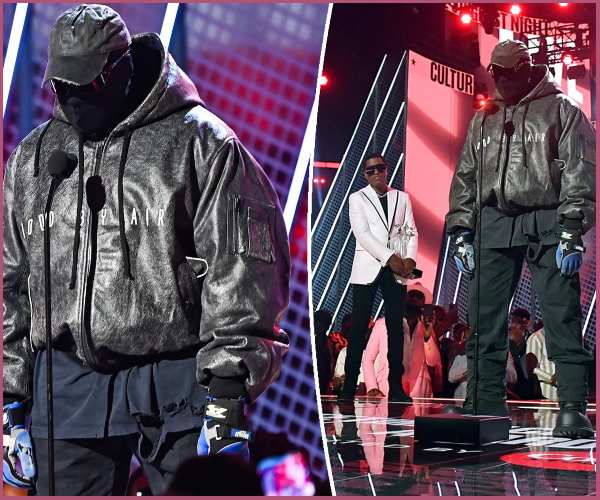 One wrote:
"Kanye West bout to pass out in that hot ass mask and outfit on stage. He breathing heavy af,"
Another one joked:
"The wardrobe people forgot to cut holes in Kanye West mask so that he could breathe…He almost passed out trying to be different."
Also, Read Kim Kardashian has a New Custom, Luxury Private Plane!