Kanye West Loses his School of the Art Institute of Chicago Honorary Degree after his Anti-Semitic Comments!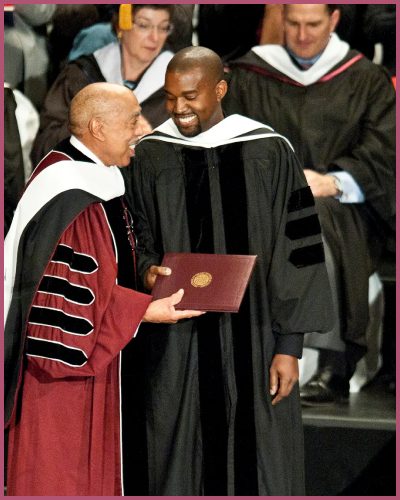 Kanye West is stripped of his SAIC degree after his anti-Semitic comments.
The disgraced rapper also lost his partnership deals with various companies following his hateful comments.
West also recently broke up with his girlfriend of two months, Brazilian model, Juliana Nalu.
---
SAIC revoked Kanye West of his honorary degree
Kanye West is getting into more and more trouble every day.
The rapper who is infamous for his controversial remark now has lost his honorary degree to the School of the Art Institute of Chicago. It happened following the controversial remarks he made toward the Jewish and black communities.
In a recent letter issued by SAIC president Elissa Tenny on Thursday, he explained that the rapper "has exhibited disturbing behaviors and made dangerous statements that do not align with our community values."
Elissa mentioned that Ye's
"anti-Black, antisemitic, and incendiary statements" are "disgusting and condemnable" and have been "painful for our entire community."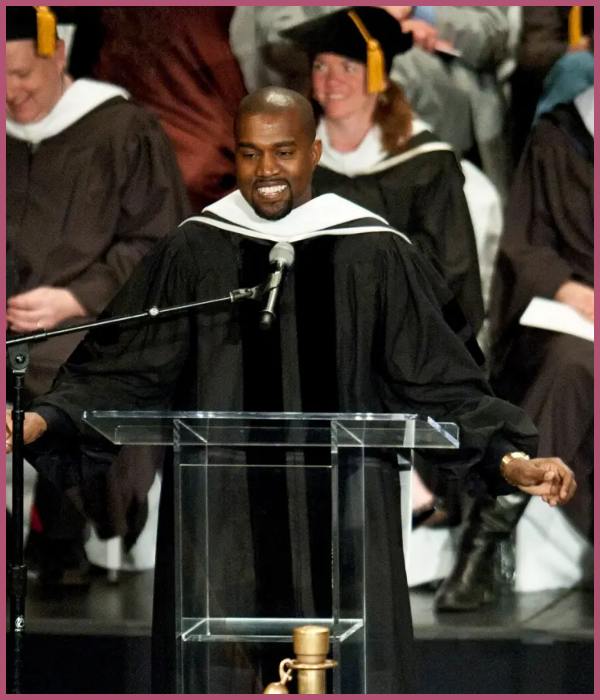 Kanye received the honorary title in 2015 for his contribution to art and culture. But his recent actions and statements do not align with SAIC's mission and values.
The school conducted a meeting with the Board of Governors and then decided to rescind the Grammy-winning artist's degree.
The SAIC president wrote:
"This was a difficult decision to make, and one that has been deliberated thoroughly,"
Also, Read Juliana Nalu and Kanye West Have Broken Up! Find Out Why the Model Chose to Part Ways with the Disgraced Rapper!
Kanye said Hitler was a good personality
The school also notified that this action marks the first time in its 80-year history that a degree has been revoked.
The president continued:
"Though we firmly believe in the right to express a diversity of opinions and beliefs, the severity of his behavior made it clear that rescinding this honor was appropriate."
Over the last month, the institution started facing great pressure from their students to revoke West's degree. They even started an online petition urging for West's credentials to be taken back which received more than 41,000 signatures.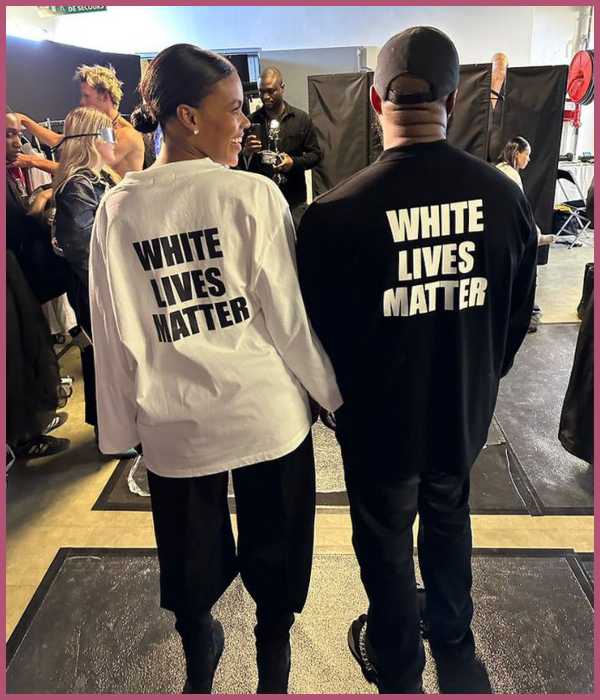 Since October, the Yeezy founder has been making global headlines for all the wrong reasons especially his anti-Semitic comments on social media. It included a since-deleted tweet when the rapper said he would go death con 3 on Jewish people. He even praised Adolf Hitler which was met with an extreme public backlash.
Last Week, the Flashing Lights singer argued that Hitler was a good personality.
Moreover, the singer also hurt the black community by selling and promoting White Lives Matter T-shirts.
He also said that George Floyd died from fentanyl use and not by former officers' force. Floyd lost his life after former officer Derek Chauvin knelt on his neck for more than nine months.
Amid his harmful remarks, many big companies like Adidas, Balenciaga, and Vogue have dropped their partnerships with Kanye.
Also, Read Kim Kardashian and Kanye West Spotted Chatting at Son Saint's Football Game!