Kardashians-Jenner Fashion Statement at Kourtney Kardashian's Italy Wedding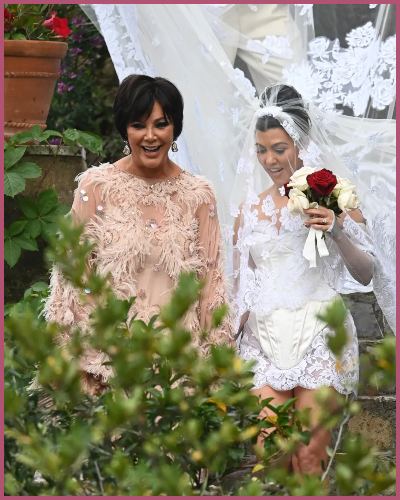 Kourtney Kardashian got married to Travis Barker in her dreamy destination wedding at Portofino, Italy.
All the Kardashian-Jenner crew styled in Dolce & Gabbana for the wedding celebration.
Let's have a brief look at the wedding guests' look at the Kardashians family wedding.
---
Kourtney Kardashian, 43 is officially Mrs. Barker and the celebration continues for the third time!
The romantic nuptials were attended by entire Kardashian-Jenner clans plus Barker's children with a glamorous, gothic-inspired look.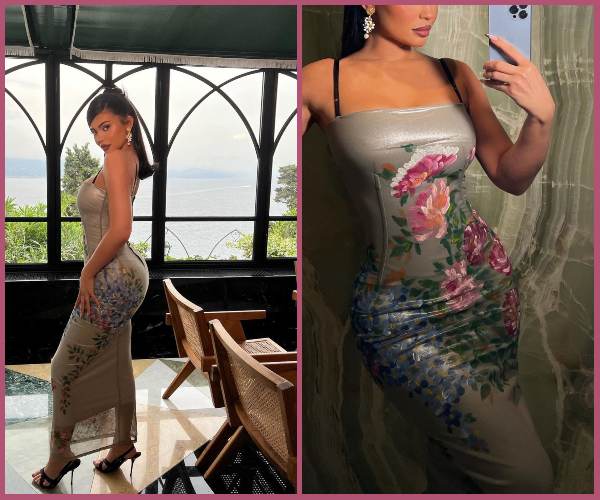 Kylie Jenner wore a silver color sleeveless gown with a floral printed dress. Her figure-hugging floral dress with black spaghetti straps makes her look glam.
She did her sculpted makeup look with raven tresses and a high ponytail hairdo.
Also, Read Kourtney Kardashian and Travis Barker glued their lips together on an Italian vacay!
What did Kim Kardashian and other sisters wear to the Italy wedding?
Kourtney Kardashian's sister, Kim Kardashian wore a high-neck, figure-hugging black gown with sheer detailing on the sleeves.
Additionally, she had a dramatic, gold cross necklace, and black heels. More to her accessories, she held a small black handbag, as she swept her bleach blonde tresses into a stylish updo.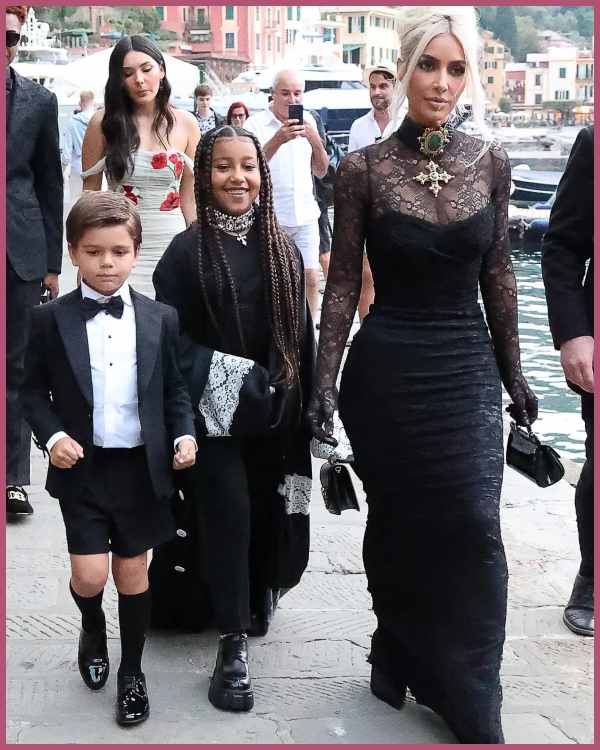 Khloe Kardashian also adapted the gothic theme by wearing an off-the-shoulder black dress with a large gold headpiece. Ultimately, she changed into a smaller gold crown for the post-ceremony festivities with black gloves.
Also, Read A Glance at Kourtney Kardashian and Travis Barker's Legal Wedding Photos! Grand Italian Celebrations Pending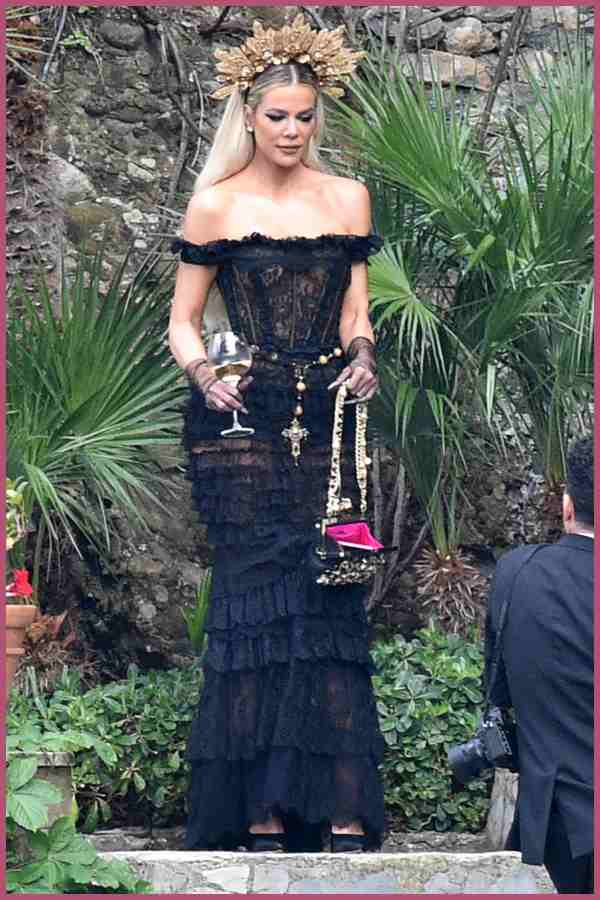 Mom Kris Jenner wore a glamorous, gothic-inspired wedding floor-length dusty pink dress with feathered detailing. She was wiping tears while walking her eldest daughter to the wedding venue.
Also, Read A Glance at Kourtney Kardashian and Travis Barker's Legal Wedding Photos! Grand Italian Celebrations Pending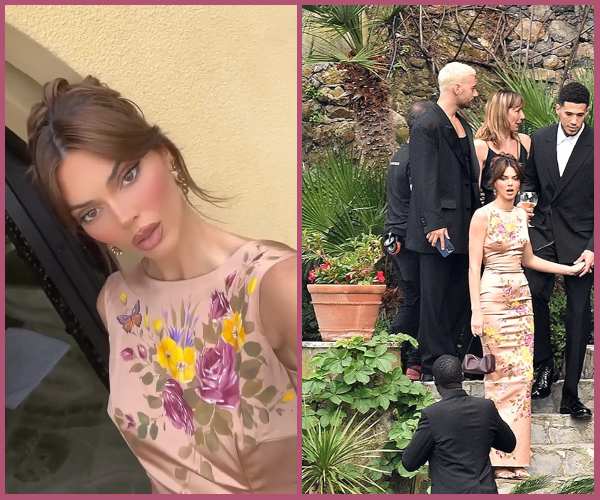 Kendall Jenner chose a sleeveless, pastel floral dress with a high neckline while walking with her boyfriend Devin Booker. She enhanced the look with her light brown tresses back and had a curtain bangs hairdo.
What did Kourtney Kardashian's kids wear at their mother's wedding?
Kourtney kids Penelope, 9 styled in a light blue, tulle gown adorned with red roses. Reign, 7, styled in a tux with shorts, knee-high socks, and a bow-tie.
Alabama, 16 wore an off-the-shoulder midi dress in the same shade as Penelope's gown. His stepdaughter Atiana de la Hoya wore a matching dress and red, strappy heels.
Also, Read Don't Miss These Italy Wedding Photos of Kourtney Kardashian