Karlie Kloss is pregnant! It is her first child with Joshua Kushner!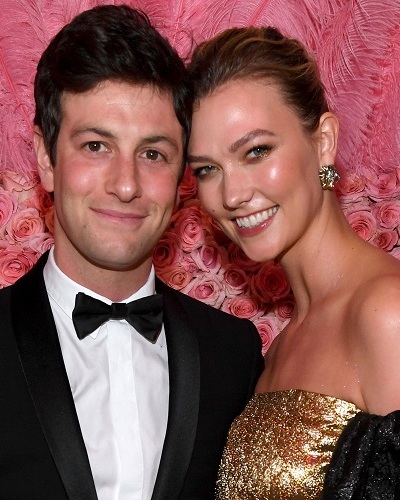 American fashion model Karlie Kloss is pregnant. She is carrying the baby of Joshua Kushner. And it is their first child together. Moreover, People magazine has reported that a source told them that she is due to deliver next year.
Karlie Kloss and her pregnancy
American fashion model Karlie Kloss is pregnant. People magazine has reported on it and said that a source close to her has revealed this news to them. The insider told the media outlet:
"Karlie is overjoyed to be expecting her first child in 2021."
Further, the source added:
"She will be the most amazing mother."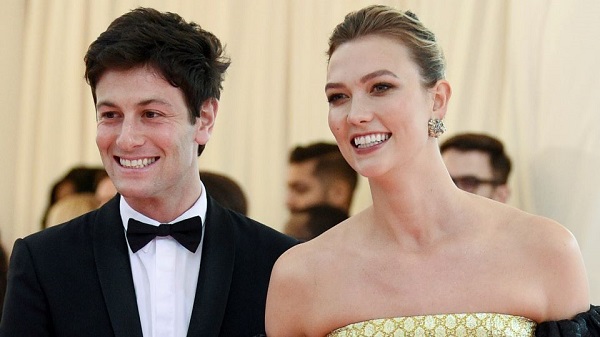 It is her first child with Joshua Kushner, her husband. The couple had dated for six years before he proposed to her in 2018. And in October 2018, she and Joshua wed. Though People got this news from a third party, neither Karlie nor Joshua has made any official announcement of her pregnancy on their respective social media. But if she did, her fans would also be thrilled and rejoice with her on this great occasion. Thus, the couple is ready to start their family soon.
Karlie engagement and wedding announcements
The two got engaged in July 2018. At that time, Karlie had made the announcement of her engagement on her Instagram for her 8.8 million followers. She had uploaded a beautiful snap of the two. In it, she was kissing Joshua on his cheek and also she had captioned this post:
"I love you more than I have words to express. Josh, you're my best friend and my soulmate. I can't wait for forever together. Yes a million times over."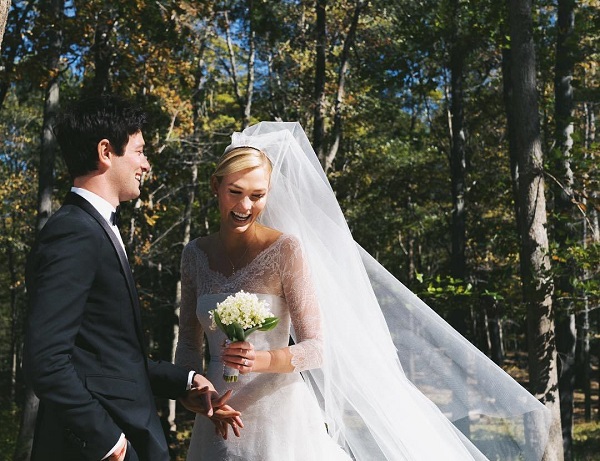 As regards her wedding, Karlie had announced the happy news on her social media as well. In October 2018, she posted a photo of her wedding that was held in New York. Joshua and Karlie were all smiles in the photo. Joshua was wearing a black suit with a black tie and a white shirt underneath. While Karlie was in a white wedding gown with transparent sleeves. There was a white veil to go with the wedding dress and she was holding a white bouquet of flowers in her hand. But, she had just put a simple caption for this post:
"10.18.2018."
Karlie and her Presidential candidate choice
This week, Karlie had made it clear on her Instagram that she endorses Joe Biden for the Presidential post. Joshua Kushner's elder brother is Jared Kushner and he is the son-in-law of Donald Trump and also his senior adviser. But both Karlie and her husband are liberals. Karlie had asked:
"What's your voting plan?"

"This was mine-signed, sealed, (notarized), and delivered. #voteBLUE #scienceoverfiction."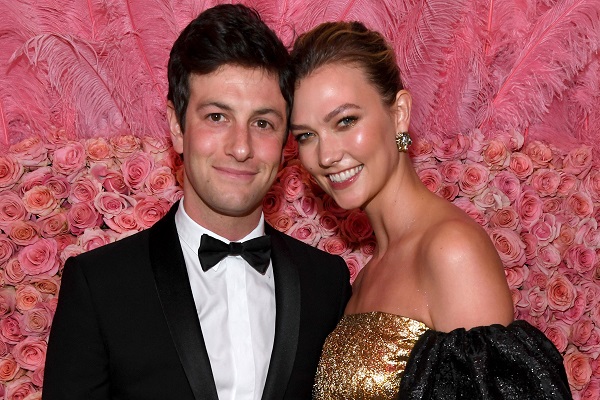 In July last year, she had said:
"It's been hard."

"But I choose to focus on the values that I share with my husband, and those are the same liberal values that I was raised with and that have guided me throughout my life."
Additionally, she had talked about it in September 2018 as well. She said that she and Joshua have grown together personally and professionally. Further, she had added that they love each other for it.
Also, read https://marriedbiography.com/karlie-kloss-biography/