Karlie Kloss: her rising career, her new ventures, her focus on her health, and her efforts towards women empowerment! Know it here!
Karlie Kloss x Express Collection
American fashion model and entrepreneur Karlie Kloss has embarked on a new career. She has started a clothing line –Karlie Kloss x Express Collection in collaboration with US fashion giant Express. Karlie Kloss posed as a model for her fashion line. She released a new set of sizzling snapshots for it. In one of these snaps, the fashion model has posed braless under a smart white pantsuit. Karlie Kloss in this photo has kept the front of her blazer suit open exposing her front. The high-waisted belted white trousers that she is wearing provide a summery feel. Her golden locks are kept loose with a beachy wave appearance. Her feet are covered in flat pointed shoes, while she has lightly painted her lips in deep pink. She has posed in front of a tree with pink flowers in full bloom.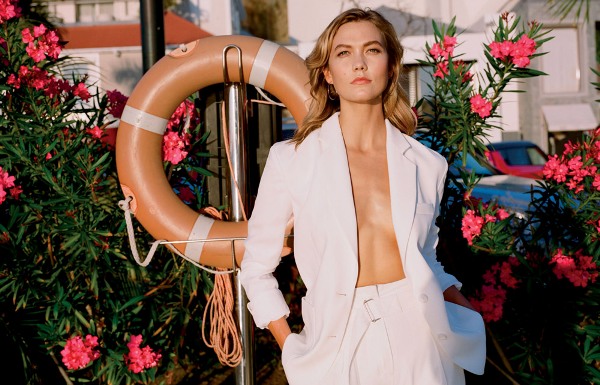 In the same outfit, Karlie Kloss has also posed sitting on a jetty amidst a fleet of yachts. In another set of photos, Karlie Kloss could be seen in a black swimsuit with cut-out sides and enjoying on the beach and in the ocean. In another snapshot, the model could be seen perched on a window sill wearing white long-sleeved lace top and blue tight jeans. She has in her hand a patterned purse and her sandals are the strappy flat type. Karlie Kloss is the brand ambassador and creative consultant for Express. In her newly launched clothing line, she has included a range of clothes from blazers to bombers to maxi wears.
Is Karlie Kloss fat or thin?
Karlie Kloss was at the Cannes Lions Festival which commenced on 17th June and will end on 14th June 2017. Karlie Kloss has been in the industry for almost a decade. She recounted her experience in this industry when she was new. She said that she came at a time when the industry was not only demanding but impossible to please. Remembering the time, Karlie Kloss said:
"I was called both too fat and too thin by a casting agent on the same day,"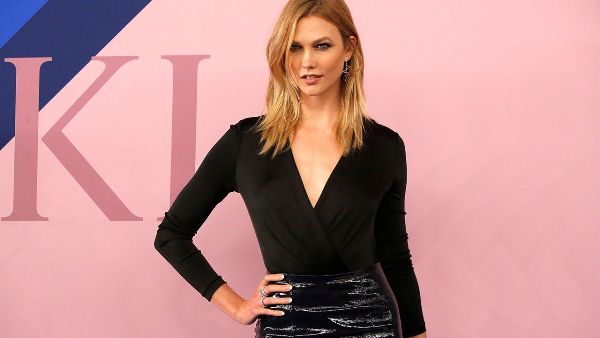 She was talking at the Cannes Lions International Festival of Creativity on 19th June 2017. She said that she did not let these contradictory comments discourage her. She decided to concentrate on health and strength rather than her weight. She then added:
"I don't want to please anyone but myself," 
The audience gave her a standing ovation for her this comment.
Karlie Kloss loves exercises and baking. She also has a passion for computer space and space travel. She uses exercise to relax after her strenuous runway shows. She also has started a summer camp for girls aged 13 to 18 called as "Kode with Klossy' which has entered its second year now.There are now 15 coding camps in 10 different cities.
The Adidas moment!
On 23rd June 2017, Karlie Kloss attended the promotional event of Adidas shoes in Shanghai, China. She held a free aerobic exercise training session for everyone. She was in a white tee with black tights and white Adidas shoes.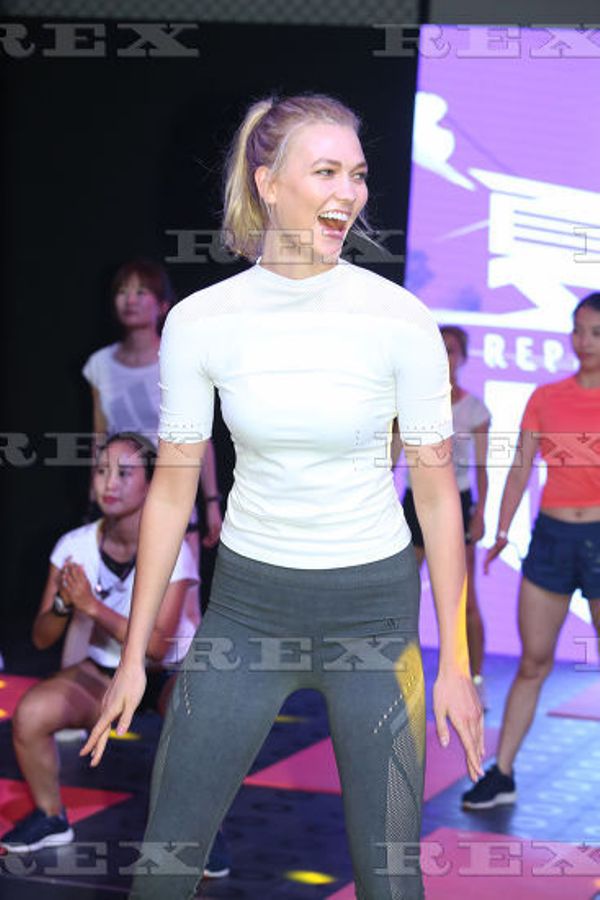 Karlie Kloss has been on the board of this show company since last year. She is the new face of Adidas by Stella McCartney. She inputs her creativity into the women's shoes and also advertises for them. Her sports modeling experience did help her in this new venture. Karlie Kloss also stands for women empowerment. Stella McCartney put forth her experience of working with Karlie Kloss. She said:
"Karlie is a true adidas by Stella McCartney woman. She has that unique energy that drives others whether she is in front of the camera or challenging herself in the gym or on the track, all the while expressing her own personal style."
In February 2017, a new campaign called 'Unleash your creativity' was unveiled by Adidas with the help of Karlie Kloss. You could see this inspiring videos for motivation to accomplish more and follow your passions at youtube.com/adidas