Kate Beckinsale fumes when a social media user asks her whether the young man with her was her son!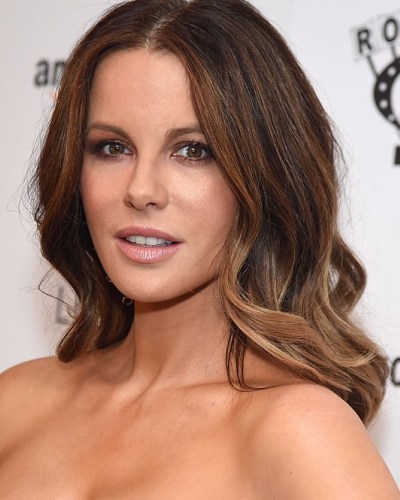 Kate Beckinsale, 46 was angry when one of her fans asked whether the 29-year-old man seen with her on her Instagram post was her son.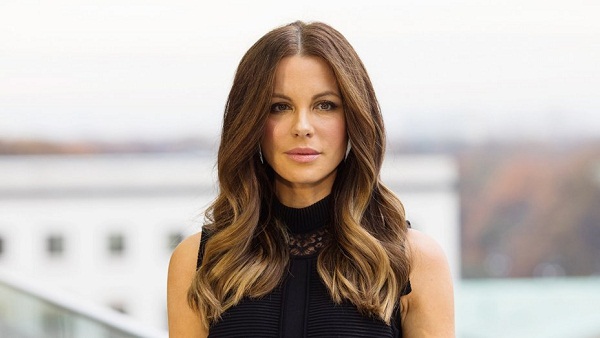 Kate Beckinsale and her recent Instagram post
This Sunday, Kate Beckinsale had gone to see Los Angeles Lakers play the Cleveland Cavaliers at the Staples Center in Los Angeles.
She was accompanied on this outing by her friend Stephen Simbari right who is 29 years old and looks very young. The two were watching the game together seated next to each other.
She uploaded a picture of them watching the play and captioned it:
"Everyone was pretty tense for the game but apparently I'm just here for the fashion and was enchanted by some particularly fire tube socks,"
Kate Beckinsale fires back at a fan for his rude comments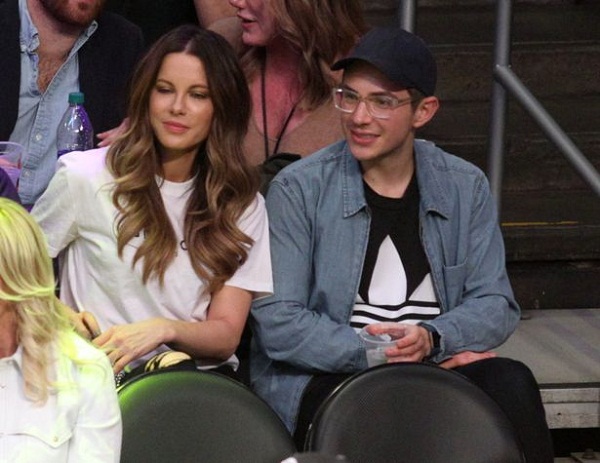 One of her fans, on seeing the picture, asked her whether the person next to her was her son. It might be to humiliate her or probably it might have been an innocent query to know the relationship between the two.
Kate was upset with this comment and clapped back sarcastically:
"He is my son yes. I kept him in the cellar for 29 years but now I feel I should take him out on jaunts,"
You may like to read:
Who is Pete Davidson dating now? Kate Beckinsale or Carly Aquilino?
Beckinsale Reveals 'Marriage Proposal' From Teen Crush Rob Lowe
Kate Beckinsale and her personal life
Kate was in a relationship with actor Michael Sheen for eight years from 1995 to 2003. They were co-stars in the movie The Seagull and shortly after began dating and moved in together. They had a daughter together named Lily who was born in 1999 in London.
Kate had opened up about this relationship and said that she had felt embarrassed by the fact that Michael never proposed to her. They split but remained close friends. Talking about him in 2016, she said:
"He's really dear, close family. He's somebody I've known since I was 21 years old. I really love him a lot."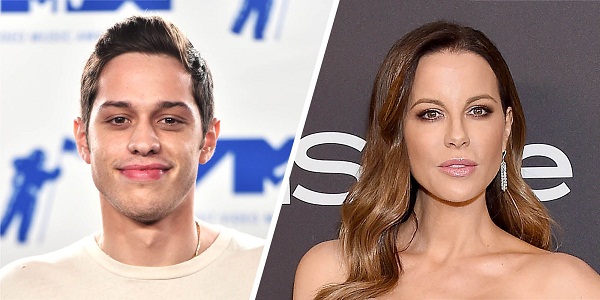 She met the director Len Wiseman on the set of the film Underworld in 2003. The two fell in love and Lena cheated on his wife Dana for Kate. Kate and Len married on 9 May 2004 in Bel-Air, CA. They separated in November 2015 and divorced in 2016.
She was rumored to be dating Stephen Simbari in the past. Kate also had a relationship with Matt Rife, who is more than 20 years younger than her. Additionally, she was linked with Pete Davidson, 25. After a Golden Globes after-party, the couple were spotted together.
A source disclosed:
"Pete and Kate were definitely getting their time in together socially,"

"Even though Pete and Machine Gun Kelly were basically attached at the hip all night, Pete and Kate found about 35 to 40 minutes where they got close on the patio."
The short bio on Kate Beckinsale
Kate Beckinsale is a British actress. In the late 1990s she started looking for film roles in the US, and after appearing in small-budget dramas The Last Days of Disco and Brokedown Palace, Kate had the break-out year in 2001 as she got starring roles in Pearl Harbor, a war drama, and Serendipity, a romantic comedy. More Bio…
Credit: Us magazine