Kate Beckinsale has a new toy boyfriend called Goody Grace and he is almost half her age!
Kate Beckinsale, 46 was spotted on Monday 13 April 2020 holding hands with a man who is half her age. The guy is musician Goody Grace,  22 and he hails from Canada. Is it a serious romance or just a passing fling?
Kate Beckinsale and her new boyfriend Goody Grace
There are imagery proofs that Kate Beckinsale was out on Monday 13 April 2020 with her new boyfriend, Goody Grace. The two were holding hands together and seemed to be enjoying each other's company. Additionally, earlier this month, the two were on yet another outdoor trip.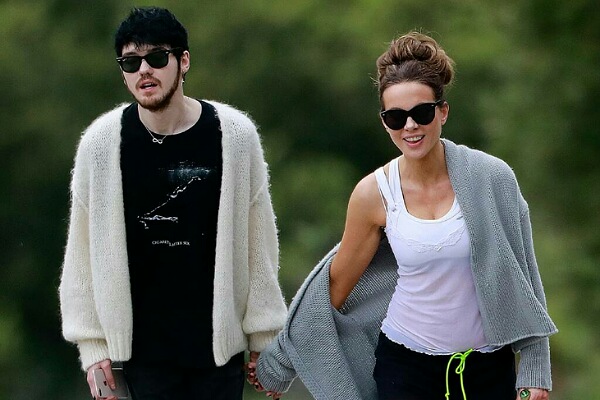 They appeared content together and reports state that their dating has been going for many months now.
More information about the couple's outdoor visit
The two, Kate and Goody has stepped outside to walk her dog. They were all smiles as they strolled with the dog up a canyon near the actress' home in Brentwood, Los Angeles.
Kate was wearing tracksuit bottoms with layered tank tops. Over them, she wore a light white jacket. While her Canadian boyfriend wore a black jacket and track pants which were matching his dyed black locks.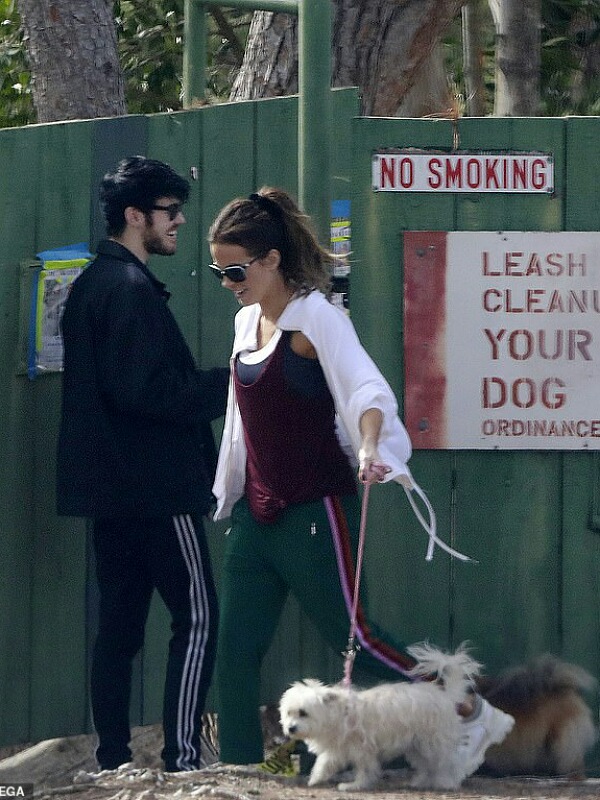 The two were together almost three months back in January 2020. They were leaving a pre-Grammys party together. The Canadian beau of Kate is also friend of the ex-boyfriend of Kate, Pete Davidson, 26.
In December 2019 Goody had performed with Machine Gun Kelly and Blink-182 drummer Travis Barker at a concert in Los Angeles. Goody relocated from Canada to LA at his age of 17. Later, he released a lot of music, including 2019's track Scumbag. He even performed at Lollapalooza, Bonnaroo, and even on Jimmy Kimmel Live! Goody states:
"Anything is possible. I came from a super small town and moved to L.A. and was able to live my dream. It's proof that possibilities are infinite. I hope everyone takes that from my music."
Kate Beckinsale and her relationships
In 2019, Kate had a brief affair with comedian Pete Davidson after he ended his engagement to Ariana Grande. After 4 months, they split in April 2019. They remain friends. Pete spoke about his relationship:
"All of my uncles freaked out."
In 2017 and 2018, she was in a relationship with Matt Rife, 21. In 2018, she also was dating comedian Jack Whitehall, 30.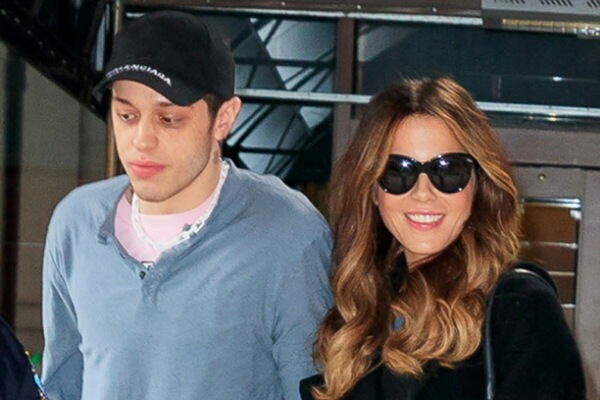 For 12 years,  Kate was in a marital relationship with director Len Wiseman. They cane to know each other on the set of the film Underworld (2003) and walked down the aisle together in May 2004. In 2016, the couple split and filed for divorce.
From 1995 to 2003, Kate was dating actor Michael Sheen. They have a daughter Lily Sheen, 21 together. They are co-parenting Lily well and Kate had once said:
"I think the thing is, if you both really put your kid's well-being first and share a sense of humor, you're sort of halfway there,"
Short bio on Kate Beckinsale
Kate Beckinsale is a British actress. In the late 1990s she started looking for film roles in the US. After appearing in small-budget dramas The Last Days of Disco and Brokedown Palace, Kate had the break-out year in 2001 as she landed starring roles in Pearl Harbor, a war drama and Serendipity, a romantic comedy. More info…
Source: Daily Mail UK