Kate Bosworth and Justin Long 'Making Out' in Hawaii beach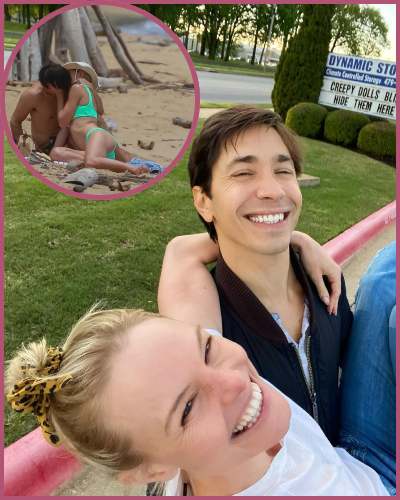 Justin and Kate both were well-recognized actors from Hollywood
Kate was earlier in a marital relationship with Michael Polish however, the two split in August 2021
Earlier this month, Kate and Justin confirmed their romance to the world
They were recently spotted packing on a PDA on a beach in Hawaii
---
Kate Bosworth and Justin Long's blossoming romance
Kate Bosworth and Justin Long have been keeping their romance under wraps until now. But this time, the adorable couple couldn't keep their hands off each other as they snapped showing major PDA on the beach.
The two were apparently on vacation for a friend's wedding in Hawaii. On Friday, they were caught kissing and cuddling on the island of Kauai in Hawaii, as per photos obtained by Page Six.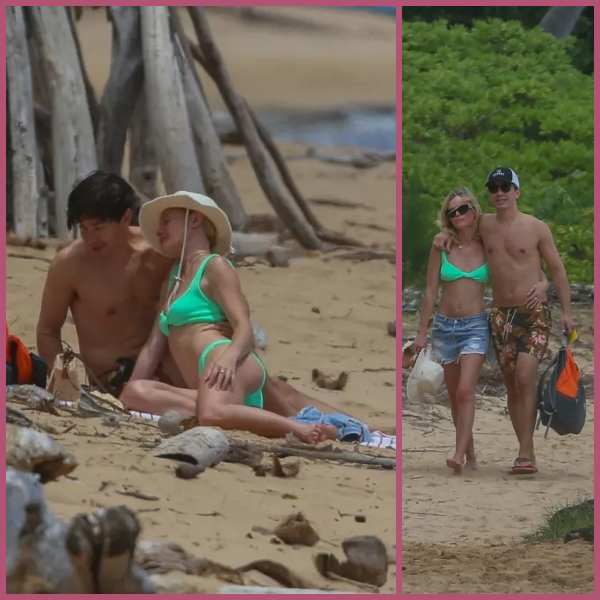 Justin was seen putting his arms around the 'Blue Crush' actress as she looked up at him for a little smooch. The lovebirds were also spotted walking along the shore while holding hands and smiling. The two couldn't seem to stop gazing into each other's eyes in another shot.
Also read "Kate Bosworth announced split from husband Michael Polish after eight years of marriage!"
Kate can be seen wearing a tiny green bikini whereas Long went shirtless in just a brown-and-pink floral swim trunk while they shamelessly embraced for all to see.
Reel to Real-life couple
Justin confirmed that he had a girlfriend back in December 2021 but, hadn't disclosed her identity. However, multiple sources confirmed that Long was seeing Bosworth at that time.
Justin and Kate met initially while filming a movie in Fayetteville, Arkansas, earlier that year, in the spring of 2021. Ahead of their relationship, Bosworth paid a sweet Instagram tribute to Long in May 2021, thanking him for all his hard work on set.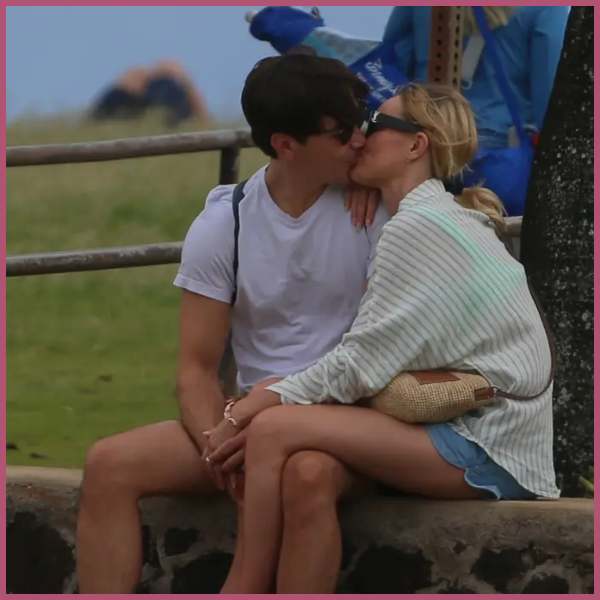 The message reads,
"There are some movie experiences when you learn a lotttttt about another person. Well, we just wrapped one of those — all night shoots, working 6-day weeks. The exhaustion & insanity was off the grid. Holy moly @justinlong you are a truly spectacular / fun / funny / kind / rare / thoughtful / totally. fckn. rad human being."
Also read "Beauty Hacks! Wanna look like Kate Bosworth; Here are the five beauty secrets of Kate Bosworth which you will love"
Along with the message, she shared a series of photos with Long from Arkansas, including the pair posing alongside gnome murals in town. Also, things reminded low-key until Bosworth announced in August 2021 that she and her husband Michael Polish had called it quits.
Nevertheless, their romance sparked in fall 2021 after being spotted together on multiple occasions.
When did Justin and Kate confirm their relationship?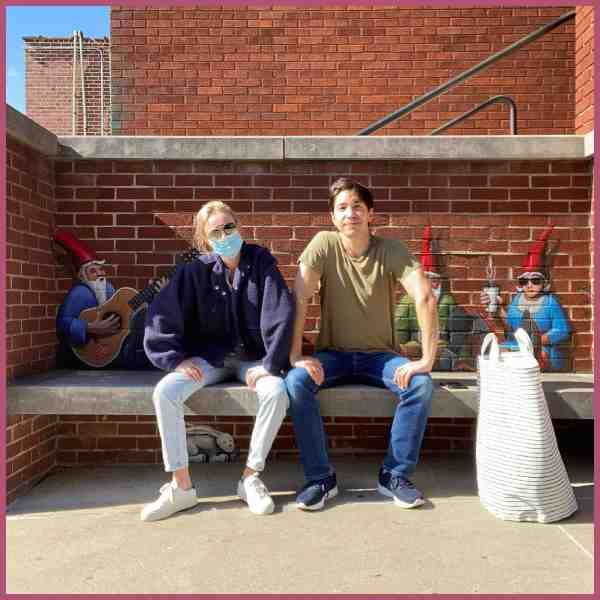 Justin finally expressed how crazy he was for Bosworth earlier this month saying that she is "the one".
He told Bachelor alum, Nick Viall while appearing on "The Viall Files," that,
"I had gotten to a place where… I was comfortable with myself, I was ready to be — I didn't know it at the time — but I was ready for the one,"
As well as he clarified  that he wanted to keep their love life private, saying,
"It's weird. I want to, but I also want to be protective. I want to scream it from the rooftops but I also want to be protective. It's sacred."
Also read "Keeley Hazell and Jason Sudeikis packed a steamy PDA on the beach!"