Kate Garraway reveals her cancer health scare after the birth of her son!
The Good Morning Britain host Kate Garraway opened up about her terrifying health scare when she discovered a lump in her breast after the birth of her son who is now nine years old.
Kate Garraway and the cancer scare
Kate Garraway recalls the scary moments when she found a lump in her breast after the birth of her son. The Good Morning Britain presenter, 52 recalls that she had an agonizing wait of two days before been told that it is a benign cyst. Kate Garraway was talking to The Sun and she said:
"You're in the clinic, looking round at everyone thinking, 'Why shouldn't it be me any more than anyone else?' It's really scary,"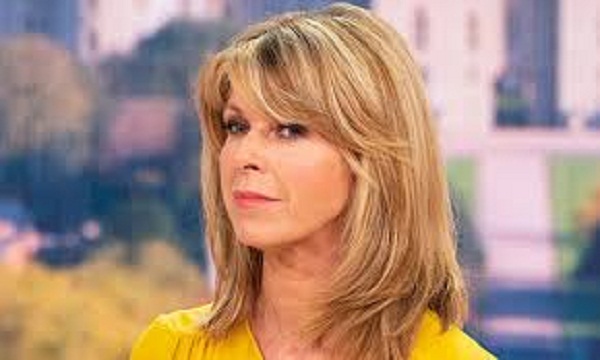 Kate is now making females aware that they should not take more hard drinks after research studies have shown that one of 13 cases of breast cancer is due to excess alcohol consumption. She explained:
"I was flabbergasted by the link. I don't want to scare people but to have it in your mind is really important."
Kate also told her fans and viewers that she has lessened her drinking after having two kids named Billy and Darcey with husband Derek Draper.
Kate Garraway reveals her booze-filled past
Kate, however, did admit that before her kids were born she was into heavy drinking and had some crazy incidents due to it. She said:
"A few years ago Ben Shephard and I went for lunch and champagne at the Cannes film festival — I tripped and totally wiped out Ben."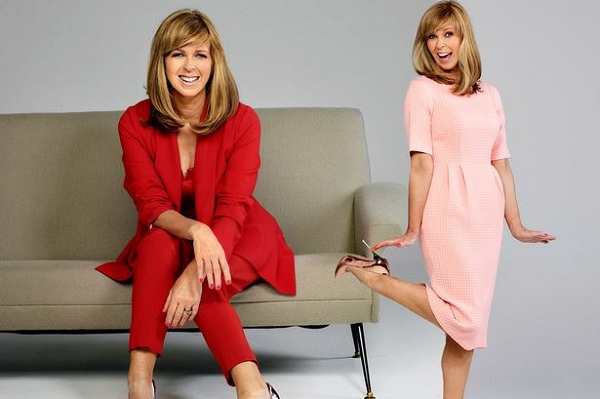 Loving Husband
Despite her health issues, her sex life with her husband, Derek Derek Draper is going great. According to the frank interview, Kate shared that she and her husband keep the spark alive in the bedroom. She told The Sun's Fabulous Magazine,
"When you've been in a relationship for a long time, the physical side of things can be very unspontaneous. So, the idea is to schedule sex and force yourself to do it once a day and make it the focus of you diary. We got very organised and we created this space for intimacy."
Adding,
"You've probably not met Derek. He keeps me on my toes, put it that way."
Kate Garraway and her other health scares
It was not only this breast lump which had scared her health-wise. In the past, Kate had once got extremely worked up and thought that she had contracted meningitis.
Last month, Kate had taken ill backstage and had to be rushed to the hospital. This was last month and for this, she was two weeks off her work. On her return to work, Kate revealed and told her co-hosts, Susanna Reid and Ben Shephard, that doctors had kept a suspected diagnosis of that serious illness for her.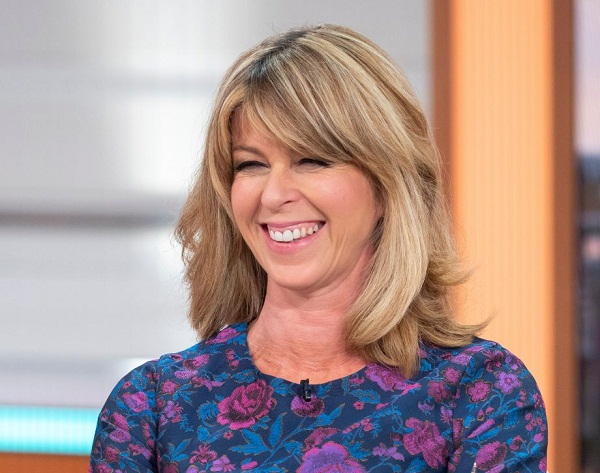 Also read: Bill Turnbull diagnosed with prostate cancer gives an update on it!
Fortunately for Kate, it turned out that all tests for this dreaded disease were negative and though she did not clarify what ultimately was the likely diagnosis she did imply it to be some sort of a virus. When she had fallen unwell, she said of the time:
"I came in Friday before last and I couldn't look at the lights and I had a temperature over 40." 
She further recalled:
"I said, 'I'll be fine,' but the director said, 'Even you can't make this funny, Kate, there is no way you can do the show, we can't turn the lights off'"

"Actually I went straight to the hospital. They were thinking meningitis, fortunately it wasn't, and they sorted me out and I was fine."
She praised the hospital and said:
"Can I just say The Whittington Hospital, can I tell you how brilliant they were, they saw me straight away and got me on a drip."
Also read: Julia Louis-Dreyfus speaks about her conquering of cancer and the journey from the time of its diagnosis in 2017!
Credit: dailymail.co.uk