Kate Middleton alleged unwillingness for a third pregnancy, her disclosure to the royal family and obstetrician's predictions: Get to know it here!
Kate Middleton's third pregnancy plans
Celebrity Dirty Laundry has reported that the Duchess of Cambridge, Kate Middleton does not want to go ahead for a third pregnancy. She is said to have been disturbed by having to cope with two toddlers alone since the father, Prince William appears to be an absentee father.
It is said that Prince William shrugs his duties and enjoys himself with his friends.  The magazine goes on to add that Kate Middleton has hinted that she is done with having children. They also go on to say that the Duchess of Cambridge has been seeking advice secretly on parenting sites and mommy blogs.
The webloid declares:
"But if Kate can't handle raising two kids on her own, there's simply no way that she'll manage three small children under the age of 5,"
They also claim that "the Duchess of Cambridge does not want to be left alone, angry and frustrated with the struggles of raising children while Prince Williams goes on ski trips with his friends"
However, Gossip Cop has found out that all these claims are unfounded. The webloid in question has no proofs whatsoever about the authenticity of what they have written. Gossip Cop has cleared the air and feels that such nonfactual writings should be avoided.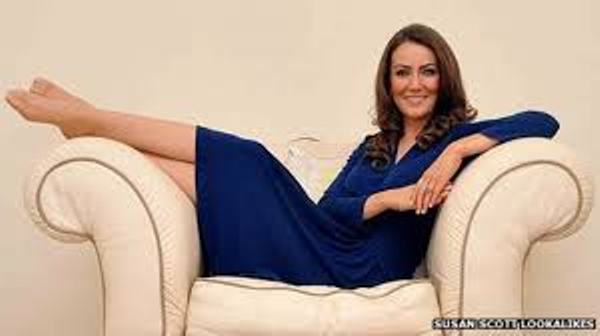 Claims of her pregnant state
On the other hand, 'HollywoodLife.com' has reported that 35 years old Duchess of Cambridge is indeed pregnant and that she wants to have a total of 4 children before she turns 40. The news at home was apparently broken by little George (Kate Middleton's first son) who was tutored by his mother on what and how to say it.
Both have rehearsed the announcement the night before. The disclosure was made at the family tea time after the Commonwealth Games baton launch. George went over to his great-grandmother and told her that he wanted to share a secret with her. Little George then said' Mummy has a new bubby in her tummy'. Everyone was left speechless but happy. The Queen was delighted and hugged Kate.
She called in for a champagne toast to celebrate the event. An insider said:
"Kate is in fine form right now, She's full of energy and hasn't stopped…William is ecstatic."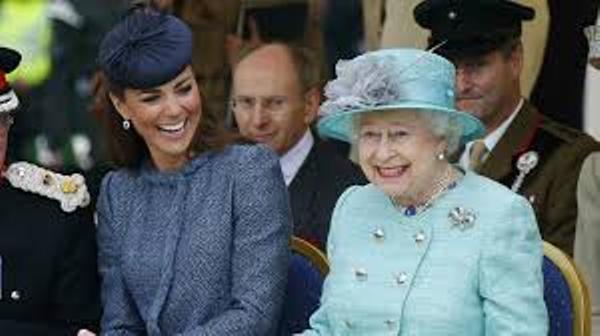 What doctors say…
Rumors about Kate Middleton's pregnancy have been doing the rounds for the last one year or so. They never seem to have died down. In spite of some reports confirming that Kate Middleton is pregnant, nothing can be said till a royal announcement is made.
Till then speculations of their likelihood of expanding their brood would remain rife. Doctify obstetrician Dr. Mahantesh Karoshi talked about the likely health state of Kate Middleton in case she chooses to get pregnant. Dr. Karoshi said that since Kate Middleton had severe morning sickness in her previous 2 pregnancies, there are high chances that it will recur during the third pregnancy as well.
Though it might be as severe as the first two times, the chances of needing hospitalization tend to decrease with time. Dr. Karoshi also added that due to the stretching of the abdominal muscles due to previous pregnancies, her present pregnant abdominal distension might be more than it was in previous cases.
The third pregnancy decision is definitely the couple's prerogative and whatever they decide, one only wishes the Duchess of Cambridge a safe pregnancy if she decides to go ahead with it!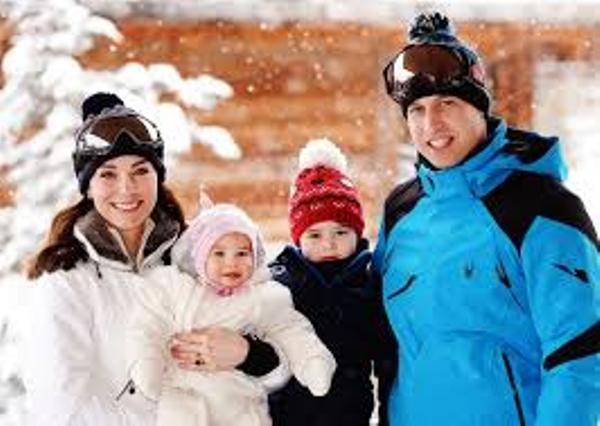 The short bio on Kate Middleton
Kate Middleton is the wife of Prince William, Duke of Cambridge. This makes her the Duchess of Cambridge. William is second in line to succeed his grandmother, Queen Elizabeth II, as monarch of the UK and 15 other Commonwealth realms. He will be following his father Charles, Prince of Wales, as the heir.
Her perceived impact on British and American fashion has been dubbed the "Kate Middleton effect" in the media. She was selected as one of the "100 Most Influential People in the World" by Time magazine in 2012 and 2013. More bio…
A short bio on Prince William
Prince William, Duke of Cambridge, is the elder son of Charles, Prince of Wales, and Diana, Princess of Wales. He is second in line to succeed his grandmother, Queen Elizabeth II, after his father.
In December 2006, he completed 44 weeks of training as an officer cadet and was commissioned in the Blues and Royals regiment. In April 2008, he qualified as a pilot (earning his wings) by completing pilot training at Royal Air Force College Cranwell. He then underwent helicopter flying training in order to become a full-time pilot with the RAF Search and Rescue Force in early 2009. His service with the British Armed Forces ended in September 2013. More bio…