Limited screen hours! Kate Middleton does not allow her three children to do binge watching!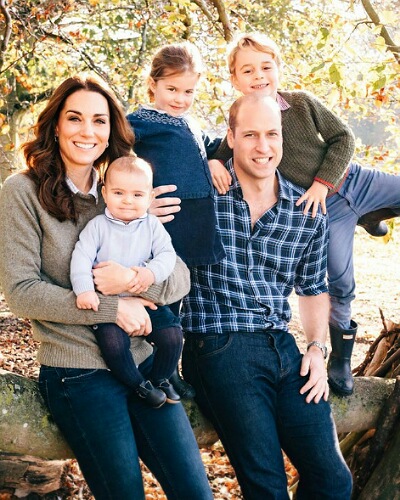 Schools worldwide are closed due to the coronavirus pandemic!
Even in the UK, the schools are shut.
The two elder kids of Kate Middleton and Prince William, Prince George and Princess Charlotte, are also at home.
So what is their daily routine now? Are they watching TV? Is binge-watching permitted for them?
---
Kate Middleton and her strictness
Prince George and Princess Charlotte are now off school  since the schools  are shut all over the UK due to the coronavirus pandemic. Prince Louis is too young and hence no schooling for him. He too is always at home.
So is it television watching for the kids the whole day? What exactly is their daily routine these days? Royal insider Katie Nicholl revealed that their mother Kate Middleton does not allow binge watching for the kids.
They get limited fixed screen times. Kate wants them to also have a daily outdoor time despite the lockdown. Katie told OK magazine:
"The emphasis during this time will be on arts and crafts, painting and doing things that aren't screen-orientated.

"Kate is usually very strict on screen time and keeps it to a minimum."
She continued:
"They've got climbing frames, swings and a pond, and each of the children are in charge of their own little patch of the kitchen garden."
Additionally, the couple's youngest child Prince Louis is happiest when he is exploring the grounds at the family's Norfolk home Anmer Hall. The whole family is in self-isolation there at the moment.
What about the upcoming birthday of Prince Louis?
The youngest of the siblings, Prince Louis will turn 2 on 23 April 2020. But with the social distancing, how are the parents Kate and William going to celebrate the special occasion?
Katie revealed that despite all the restrictions, mother Kate will do something special that day. She will never allow a birthday of her kids, pass without a celebration definitely.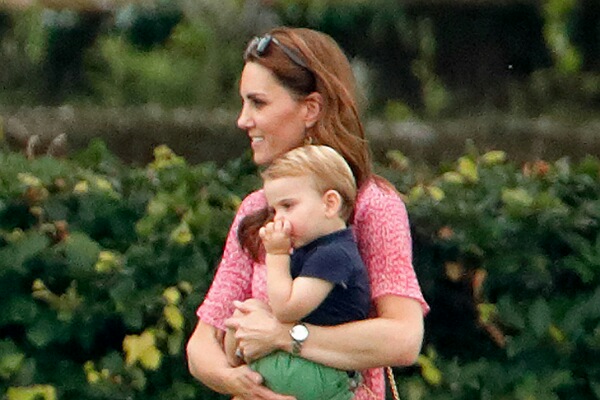 Additionally, Katie revealed that George, 6 and Charlotte, 4 are already likely to be making some birthday cards and gifts for their little brother during the crafting sessions that they have with Kate.
So what about technology for the couple's kids?
Both William and Kate are traditionalist parents. They want to see to it that their kids do not divulge too much into technology. They want their three children to steer away from it now and in the future.
An insider had revealed to US Weekly:
"As two people who grew up without gadgets for entertainment themselves, William and Kate are firm believers in toys, outdoor play and encouraging an active imagination."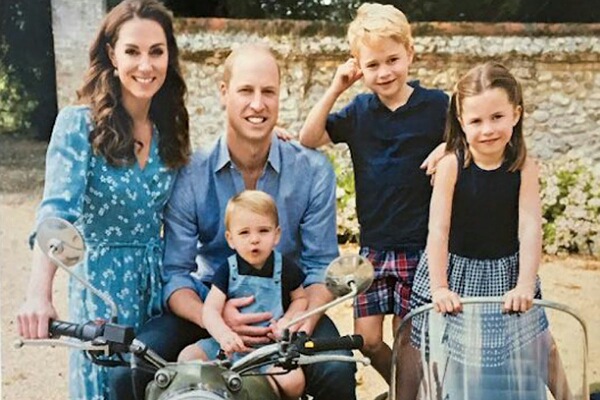 During the limited TV time, the parents have to also participate in watching it. Prince William had told Radio 1 in 2019:
"You have to pretend you're really interested because George gets quite upset if you're not paying due diligence to the characters.

"Fireman Sam has taken an awful lot of interest, George has gone past Peppa Pig stage, Charlotte will probably be into Peppa Pig soon."
Short bio on Kate Middleton
Kate Middleton is married to Prince Williams n 2011 at Westminister Abbey in London. She is also famous as a Most Promising Newcomer by The Daily Telegraph magazine. She is also a catalog Photographer and Web designers. Kate was also the Top Fashion Wuzzword in 2011. More info…
Source: The Sun UK