Kate Middleton Takes Tom Cruise's Hand at the Top Gun Premier!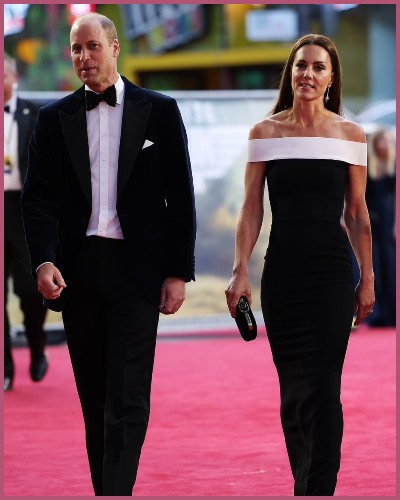 Princess Kate attended the Top Gun premier with her husband Prince William in London.
The Duchess turned heads in a Roland Mouret gown.
The Royal Couple was joined by the movie's leading man Tom Cruise and his co-stars Jennifer Connelly and Miles Teller.
---
Princess Catherine channeled her inner Hollywood charm
Kate Middleton, the royal beauty looked like a Hollywood A-lister while attending The Top Gun: Maverick premiere on Thursday night.
The Princess turned quite a lot of heads as she looked immaculate in an off-the-shoulder evening dress by Roland Mouret. She matched her stunning dress with an Alexander McQueen clutch, and Robinson Pelham diamond star earrings.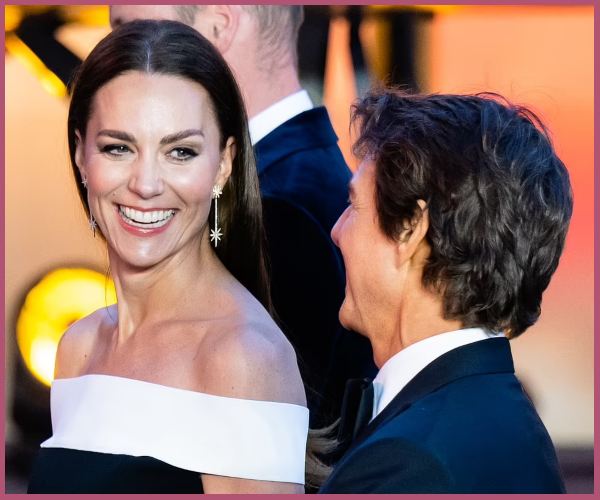 Prince William on the other hand looked dapper in a midnight blue Alexander McQueen velvet dinner jacket and tuxedo trousers.
After making their glamorous entrance, the couple was joined by the man of the film, Tom Cruise, and his fellow c0-stars.
It was indeed a joyful scene to see the Royal couple and Hollywood royalty in a frame.
Tom, 59, lent his hand to the Duchess of Cambridge as she moved forward towards the Leicester Square.
The Hollywood star who reached a small set of stairs ahead of the Duchess, took her hand to escort her down the carpet.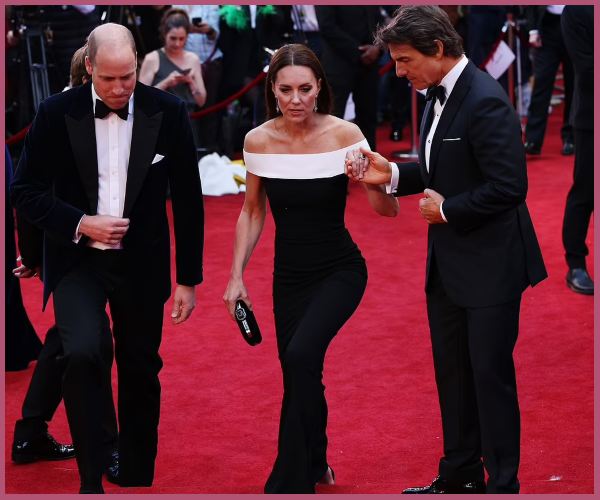 Catherine, who was looking ethereal, reached out for extra support.
Hundreds of cameras captured the scene as Kate walked flashing her million-dollar smile ahead of the premier.
Also, Read Prince William and Kate Middleton on a royal tour of Belize, Jamaica, and the Bahamas in celebration of Queen Elizabeth's Platinum Jubilee
Fans went crazy after seeing Tom holding Kate's hands.
One user commented:
"Tom is a gentelman."
Another user wrote:
"Kate looks stunning and Tom is a TRUE GENTEMAN."
More about Kate Middleton attending movie premiers
This is not the first time the Duchess is seen with Hollywood A-listers. In fact, she has attended several movie premiers in her 11-year marriage to the Prince.
Right after her wedding, The new Duchess attended the BAFTA Awards in Los Angeles with Prince William by her side.
Hundreds of screaming fans welcomed the new Duchess and the paps were equally excited to see the princess with all cameras focusing on her.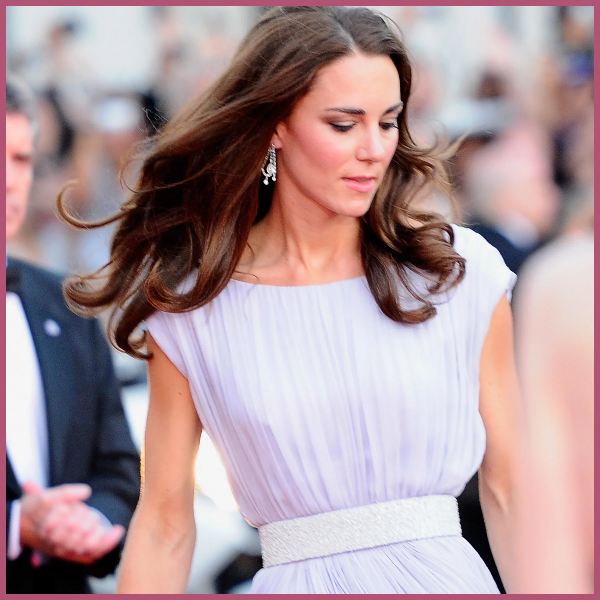 In 2021, the Duchess attended the James Bond premiere in London in a shimmery golden dress by Jenny Peckham.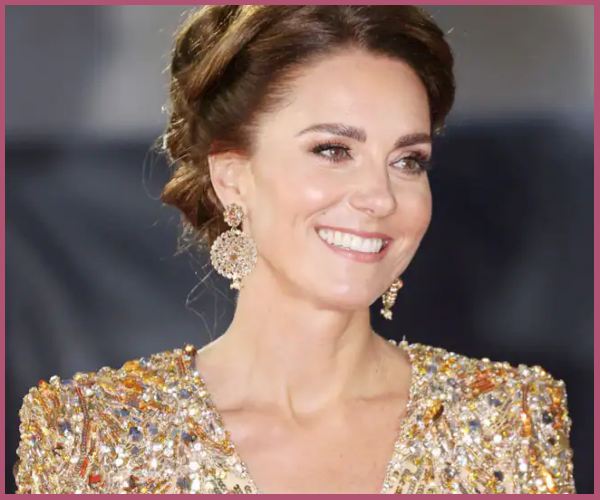 Also, Read Kate Middleton Shared A Family Photo Of The Christmas; See The Holiday Picture Of A Royal Family!