Kate Upton is pregnant! This is her first child with husband Justin Verlander!
Kate Upton, 25 and her husband, Justin Verlander, 35 are elated! They are expecting their first child together.
Kate Upton announces her pregnancy
Kate Upton took to Instagram to announce to the world and especially her fans that she is pregnant. This weekend, Kate posted a picture on her Instagram page where she can be seen standing on the balcony of the room of the hotel W South Beach Hotel at Miami where she stayed. She is wearing a red and white suit and her baby bump is visible. She captioned the picture as:
"#PregnantinMiami@justinverlander ????❤"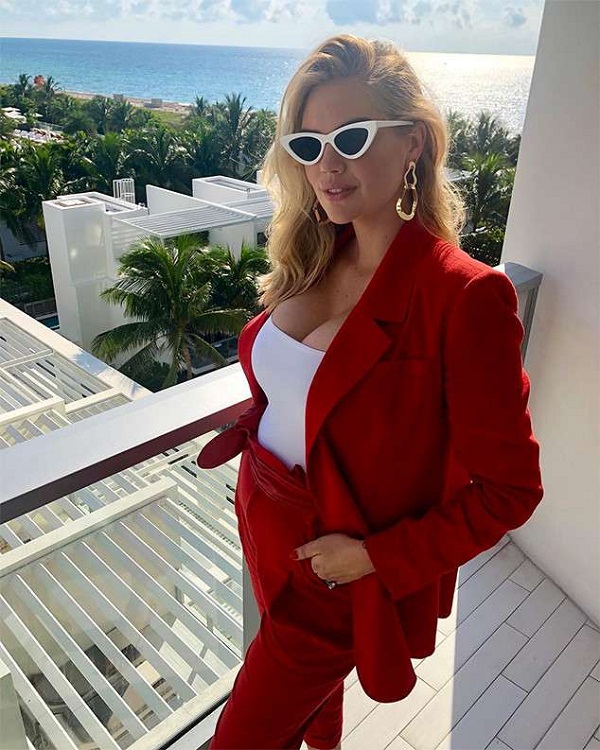 As Kate announced her pregnancy, her husband Justin had an eventful weekend ahead. He plays for Houston Astros and they are going to compete against the Tigers. He was traded off last August and is in Houston. Justin would be the starter for the Sunday's Game at Minute Maid Park. He had told MLB.com:
"Detroit will always have a special place in my heart. I'm rooting for them, just not against us. I miss the Detroit summers. It's hot down here."
The to-be-Father Justin Verlander
The prospective dad Justin is also proud of this moment and his wife. He had commented on Kate and said:
"You're going to be the most amazing Mom!! I can't wait to start this new journey with you! You're the most thoughtful, loving, caring, and strong woman I've ever met! I'm so proud that our little one is going to be raised in this world by a woman like you! I love you so much."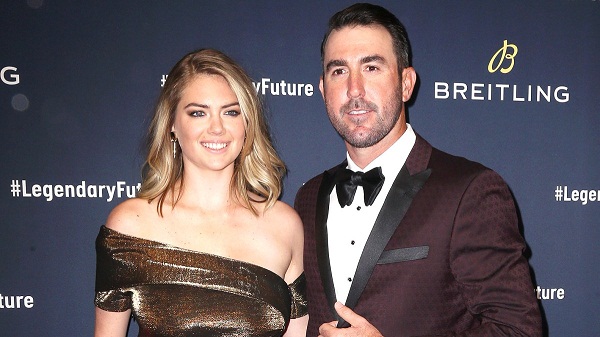 Later, Kate had the Sports Illustrated open casting at W South Beach. This was the first time such an event was held. During the brunch hour, Kate consumed only lemon juice. Her supermodel friends who also attended the show had Whispering Angel and Barcelo cocktails.
Kate Upton and Justin's relationship and marriage
In the early months of 2014, Supermodel Kate Upton, 26 began to date Detroit Tigers baseball player Justin Verlander. Justin proposed to her and they got engaged in 2016. The cute couple exchanged vows in November 2017 in Tuscany, Italy. The wedding was around the time that Justin's Astros won their first World Series and it was in a dramatic 7-game set against the Dodgers.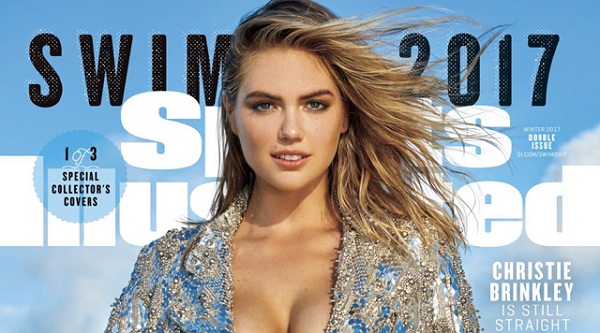 Game 7 and their nuptials clashed in timing. The couple told Jimmy Fallon when they came on his show:
"The event was planned well in advance, when Verlander was still a member of the Detroit Tigers."
Justin revealed that they were talking about the possibility of their wedding clashing with the World Series and Game 7 did clash with it. Justin said to Jimmy Fallon:
"Literally, when we're planning this thing, we're talking like, 'You know best case scenario we go to the World Series, there's really literally only one thing that could throw a huge wrench in all of our plans,' It's not the World Series. It's going to Game 7 of the World Series."
Kate added:
"And guess where we went? Everybody's in Italy [the night of Game 7]. Everyone's at the venue. We had an event that night and everyone is texting us, 'Your wedding is so pretty, wish you were here.'"