Kate Wright, 29 delivers her first baby with footballer husband, Rio Ferdinand, 42!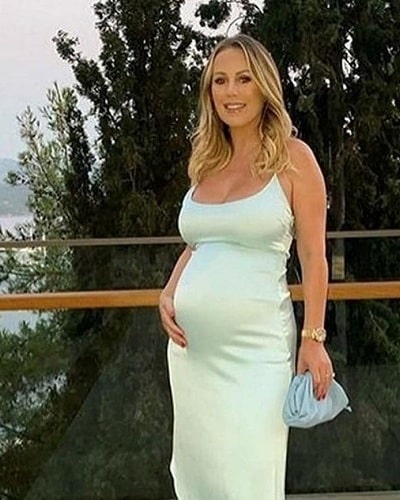 It is the first baby of former Towie star, Kate Wright with her husband, footballer Rio Ferdinand. But it is his fourth child. The baby arrived on Friday 18 December 2020. A source has revealed the news to Ok magazine!
Kate Wright and her childbirth
Kate Wright, 30, the wife of the football player, Rio Ferdinand gave birth to a child Cree Ferdinand on Friday, 18 December 2020, a source revealed to Ok! online. The child who is a baby boy arrived just a few days before Christmas. This would make the Christmas of the family even more joyous!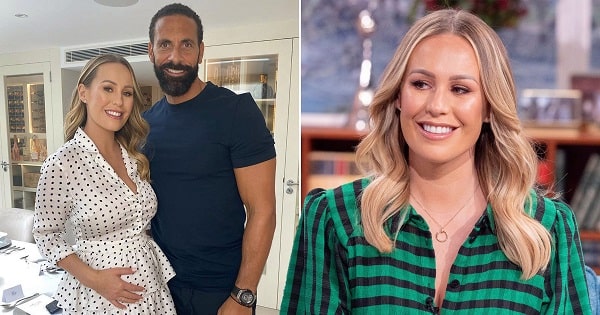 Rio was earlier married to Rebecca Ellison but he lost her to breast cancer in 2015. The widower again began dating and started a relationship with Kate Wright in 2017. He had three children with Rebecca, They are Lorenz, 14, Tate, 12, and Tia, 10. Kate became a mother figure for the three children. The couple made the announcement of Kate's pregnancy on their social media in June 2020. Kate posted a video of the time she shared the news of her pregnancy with her three stepchildren.
She captioned the post:
'The crazy house is about to get a little bit crazier … every time I watch this it makes me cry, the best reaction. Baby Ferdy we are all so excited to meet you.' 
Kate does regular posts about her pregnancy
The former TOWIE star, Kate used to update her fans about the progress of her pregnancy. The couple shared a number of fun videos of the gender reveal party of the family. She had a lot of issues during the third trimester including back pain. She used a fitness ball to lessen the pain. Kate also revealed her struggles as she managed the kids with her mental health issues and pregnancy. She had anxiety during the first trimester and the lockdown worsened it.
She said Women's Health going for Goal podcast:
'Lockdown has been an experience. Obviously I was pregnant and the children didn't know, and something I've struggled with is being pregnant with my first biological child and still being a mum."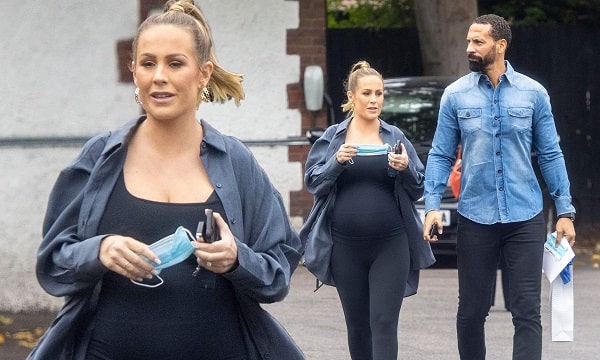 She also discussed her emotional and insecure feelings. Pregnancy also made her feel tired and energyless.
Kate and her workouts with Rio
The mum-to-be used to go for regular walks with the family. She and Rio used to do workouts together and they used to upload the videos on their Ferdinand Fitness YouTube Channel. She recommended people to consult professionals before doing the exercises and workouts during pregnancy. Talking about her pregnancy workouts, she said:
'I'm working out at a lot slower pace and taking it easy, listening to my body really.'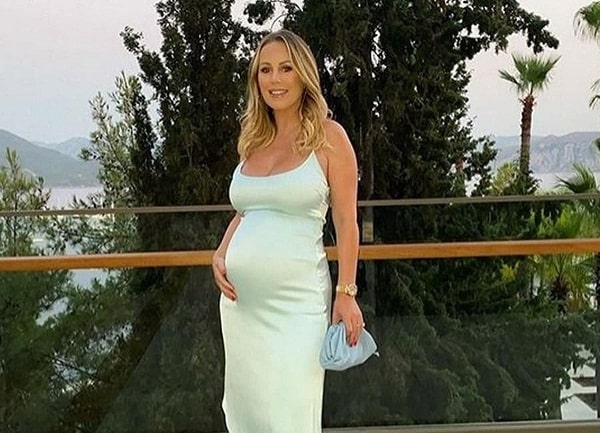 As regards uploading pregnancy workout videos in the future, she stated:
'Potentially in the future… obviously I'm not a personal trainer and I'm not qualified in that. It will just have to be the right advice going forward. 

'At the moment, I'm a bit quiet on social media, I'm just enjoying my time with the family and things like that before lockdown goes crazy again.'
You may like to read Yesenia Herrera, wife of footballer Alfredo Morelos gives birth to a baby girl!