Katharine McPhee Reveals Her And David Foster Baby's Face For The First Time!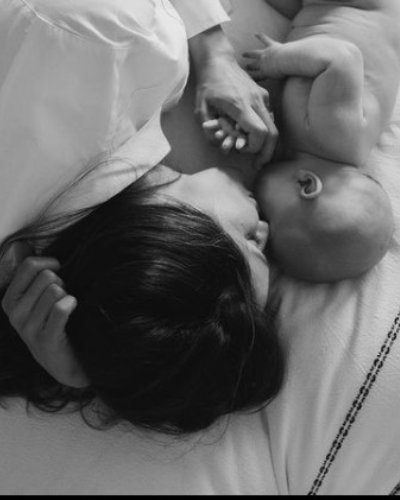 Katharine McPhee and her husband David Foster are enjoying their parenthood for 6 months now. 
The American singer-songwriter revealed the face of their baby on the internet for the first time. 
McPhee and Foster tied the knot back in June 2019 and confirmed the news in October 2020. 
---
Katharine McPhee recently revealed the face of her baby for the first time in six months. The singer-songwriter gave the adorable glimpse of her baby boy. (Isn't that so exciting, let's know more about their baby). 
She and David are continuing their journey as a parent to their baby boy for 6 months now. They are soaking up every moment with the newborn while keeping their life low-profile.
As a new parent to their baby, the couple kept their baby's details secret until they were ready to reveal their baby's details to their followers.
Katharine revealed her baby's face
The singer gave an exclusive glimpse of her baby boy after 6 months of his birth. She and Foster welcomed a 6-months-old son, Rennie, who is their first child. On September 9, Thursday, she posted a photo giving a subtle glimpse of her baby boy's face.
The singer posted a series of photos from her family's stay in her husbands' home country. She posted a series of photos on her Instagram with the caption which says: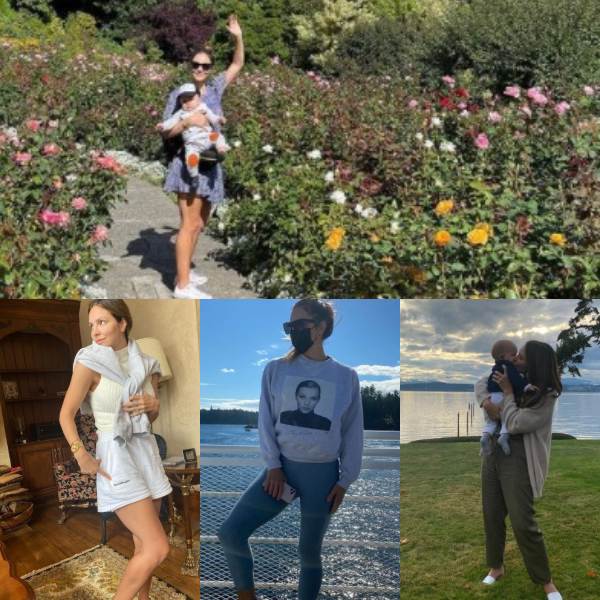 "Canada photo dump," 
In the third picture of the series, she held the baby boy while waving from a picturesque garden full of flowers. Their baby boy wore a gray outfit paired with the black-and-white baseball cap.
This is the first time when she posted her baby's picture online after his birth in February 2021. Back in March, she shared a picture of Rennie while hiding his face with the baby carrier. She also teased her followers with another glimpse a month ago while making sure to hide his face.
David Foster and Katharine McPhee are proud parents
After welcoming their baby, Foster and McPhee kept the baby's details far from the Internet. The only thing they revealed in March's appearance on Today's Jenna & Hodda was the baby's name- Rennie David Foster.
The singer explained that the "good and strong" moniker came from Foster's side of the family. Furthermore, she also added they had not decided any name while she was in labor for a while. She elaborated: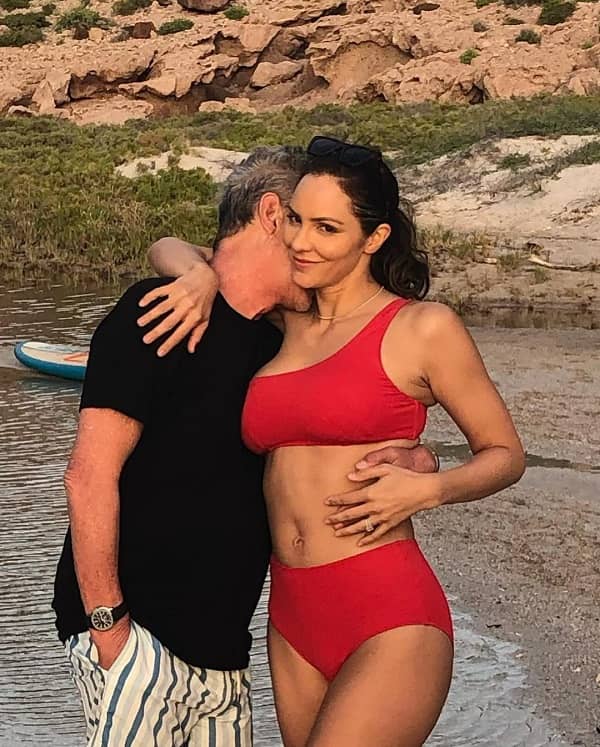 "We had a couple names, but my husband was on a text chain with his sisters and one of his sisters suggested an old family name. It was his great-grandfather's name, his great-uncle's name, so it has a long history in his family."
Later on, she confessed her husband was upset after she revealed the baby's name. She also added he was " kind of annoyed". The couple who tied the knot in 2019 announced they're pregnant in October 2020. He is father to Allison, Amy, Sara, Erin, and Jordan from his previous relationship.
David Foster is a musician, record producer, composer, songwriter, and arranger. He has won 16 Grammy Awards from 47 selections also the director of Verve Records between 2012 and 2016.  See more bio…