Katharine McPhee is pregnant! It is her first child with David Foster, 71!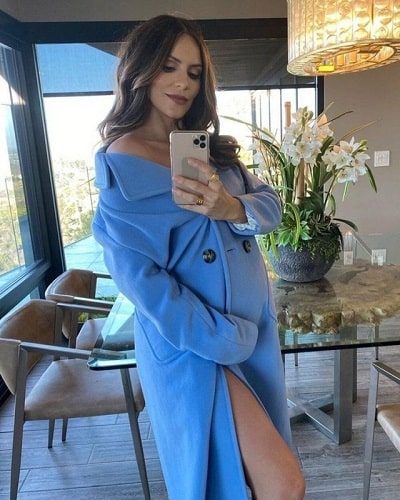 The American Idol alum Katharine McPhee is pregnant!
2 months back there were reports that Katharine and her husband David Foster are expecting their first baby together.
And now, Katharine announced the news on her Instagram on Wednesday 23 December 2020.
---
Update: Katharine McPhee and David Foster's first baby Rennie David Foster was born on 1st February 2021.
Katharine McPhee and her pregnancy announcement
The former American Idol participant, Katharine McPhee is expecting her first baby with her current husband David Foster. The two are elated. It was around two months back that some reports had surfaced that Katharine is pregnant with David's baby.
But there was no official announcement from the couple. There was a silence from their side. But now Katharine has broken this silence and made an official and short announcement of her pregnancy on her social media.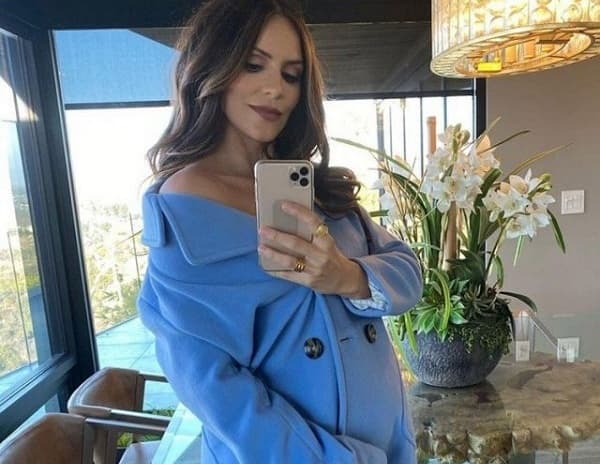 On Wednesday 23 December 2020, Katharine took to Instagram to announce to her fans and followers that she is pregnant. She uploaded a photo of herself cradling her now-obvious baby bump.
In the pic, she is wearing a long powder blue coat. She did not write underneath in the caption but just put two blue hearts and a blue butterfly as an indication of her pregnancy and the news.
The couple's relationship timeline
Katharine, 36 and David, 71 had met in the year 2006 when Katharine was on the show American Idol season 5. David was her mentor on the show. Love blossomed between the two and they started dating. On 28 June 2019, they wed at the Church of Saint Yeghiche located in the South Kensington district of West London. This was also the day that Katharine's single called Somewhere over the Rainbow was released in 2006.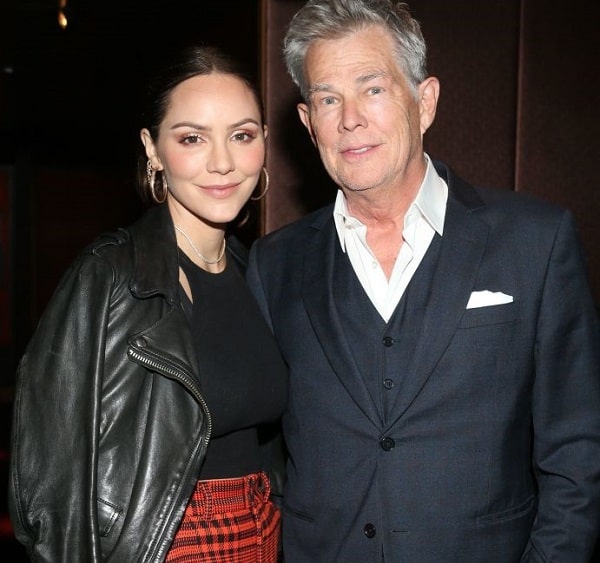 Hence after her wedding, Katharine wrote on her Instagram:
"Life is full of beautiful coincidences, isn't?"

"Thank you for taking me over the rainbow, David."
David had produced this song. This year June was the one-year anniversary of their wedding and Katharine had posted on her Instagram some wedding photos of the couple. And she captioned them:
"A year ago today I married the love of my life. Thank you for always loving me and inspiring me in all aspects of my life. I love you. Here's to the future! (Oh and happy anniversary to the other love of my life – this dreamy dress!"
The wide age gap between the couple
Katharine is just 36 while David is 71. There is a wide age gap between the two. In July 2020, David addressed this wide age gap in an interview he gave to USA Today.
He had said:
"Well, we have that musical connection. Look, we have haters on social media, and there's not a person around that's not going to make some comment about the age difference. But there are so many things that can bring a marriage down: It can be financial, it can be children, it can be geography, it can be infidelity. And one of them is age difference, but that's our only problem. Everything else is in line, so it's not going to bring us down."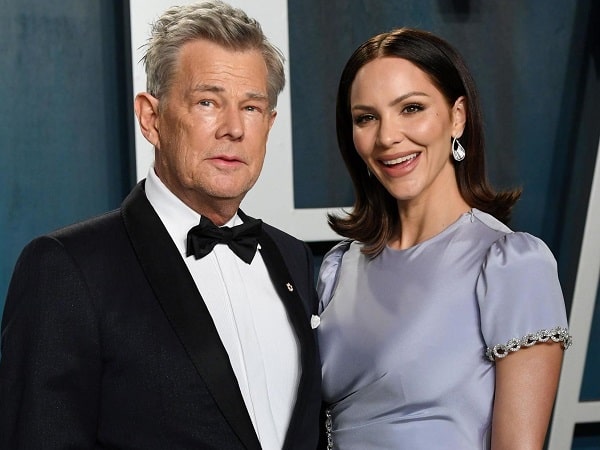 David had 4 previous marriages and has five children until now and all of them are grown-ups now.
Also, read the complete bio of Katharine McPhee here