Katherine Schwarzenegger and Chris Pratt are dating! New couple share kisses! Get detailed facts there!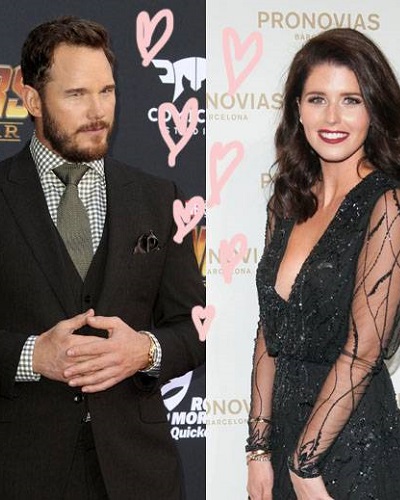 2 months in dating and the Hollywood couple Katherine Schwarzenegger and Chris Pratt's relationship is going to a more serious path! Fans thought the couple was just a summer fling!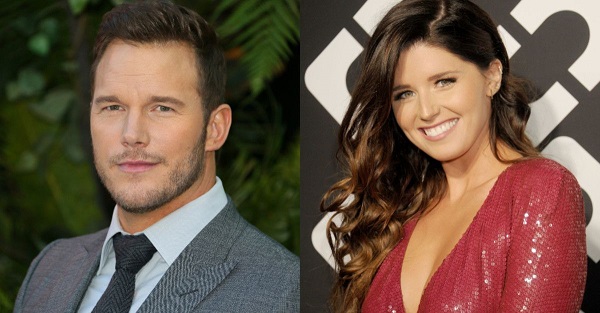 Katherine Schwarzenegger and Chris Pratt's relationship
Chris Pratt, actor, and Katherine, best selling author was first seen publicly near Santa Barbara back in June. The couple had enjoyed a quiet and peaceful picnic over Father's Day weekend. Most thought they were casual friends just having some quality time.
"The duo dressed casually as they shared sandwiches, potato chips, and apples on a park bench in Santa Barbara, California on Sunday. Sitting across from one another, they were seen smiling and laughing throughout the date."
Last weekend, the Pratt, 39, and Schwarzenegger, 28 attended the Sunday morning church service followed by lunch at Soho House with Pastor Chad Veach. Katherine then went to The Bigg Chill in Westwood, California. She met her boyfriend Chris and his son Jack Pratt. The three then enjoyed frozen yogurt.
Also read Ex-couple Anna Faris and Chris Pratt share a great bond for their son even after filing for the divorce
A source described the bond of Katherine with Chris's son Jack:
"She was helping him and very nurturing. She was extremely friendly and laughing with him. You could tell she loves little kids and is very good with them."
Another source had further details to add:
"All three of them sat for a moment and looked like a family. They looked really happy and it looked like a very comfortable and natural dynamic."
We all know Chris just does not just introduce anyone to his 5-year-old son. So things seem to be getting serious for the lovebirds. A source told:
"That was a big step for Chris. Until he knew it was more than just casual, he wasn't introducing Jack to anyone. Chris and Katherine are very happy together."
Katherine's mother Maria Shriver
The relationship between Katherine and Chris has been accepted and the couple has met each other's families. Katherine's mom is said to be the biggest supporter of the relationship, seeing her daughter happy with Chis. In fact, she was the one who set up the couple together. Maria had known Chris through mutual friends. A source revealed:
"Maria is very excited for Katherine. Everyone has their fingers crossed that this is going to work out long term. They think Chris is an amazing guy and a great catch. They are really perfect together and have similar goals and values. They have gotten serious quickly."
What Chris Pratt fells of Katherine
Talking about the relationship and feelings of Chris, a source had much news to share!
 "Chris was taking things slow with Katherine at first but overall, he is not seeing anybody else and considers what he has with Katherine as exclusive. He's not afraid to show his affection for her in public. Chris is doing things differently by not putting too much pressure on anything, but they are very happy so far. Katherine really likes Chris too." 
Another close source also revealed:
"They have been on multiple low key dates and have been talking consistently for the last two months or so. They both really like each other… Chris is smitten by Katherine and is super happy about how it's going so far."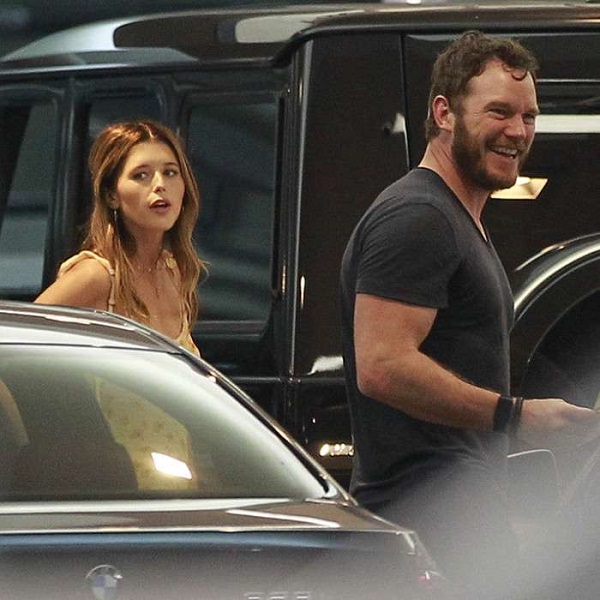 Also read Chris Pratt and Anna Faris announce shock split after eight years of marriage! Do they have a child, who will take his custody?
Chris Pratt's Previous marriage
Chris was previously married to actress Anna Faris. The couple had married on July 9, 2009. They share a son, Jack, now 5 years old. Sadly, the couple fell out of love and announced their separation in August 2017, after 8 years of blissful marriage.
Katherine Schwarzenegger and Chris Pratt's Short bio
Chris Pratt was born on June 21, 1979, in Virginia, Minnesota, the U.S. His parents are Kathleen Louise and Daniel Clifton Pratt. He has had quite a life. He dropped out of community college, worked as a discount ticket salesman and daytime stripper. At a point in life, he was homeless! And lived in a van and a tent on the beach. More bio…
Katherine Schwarzenegger is the daughter of Hollywood power couple (now ex), Arnold Schwarzenegger and Maria Shriver. Despite being a super kid who is under the spotlight entire life, she actually has managed to keep out of it!
She was born on December 13, 1989, in Los Angeles, California, U.S. Katherine's profession is an author and she is best at it. She is the oldest child and has a sister, Christina Schwarzenegger and 2 brothers, Patrick Schwarzenegger and Christopher Schwarzenegger. She also has a half-brother, Joseph Baena.
Her list of books includes-  Rock What You've Got: Secrets to Loving Your Inner and Outer Beauty from Someone Who's Been There and Back,  I Just Graduated . . . Now What? And children's book Maverick and Me.
Also read Meet the 'Austrian Oak' Arnold Schwarzenegger and catch the latest on his career and details about his past accidents and broken bones!
Update on Chris and Katherine marriage
The beautiful couple married on 8th June 2019. It has been over three months but Kathrine is still over the moon. She said,
"I think most importantly that I'm lucky enough to be married to an incredible man, [and] just be happy," 
Their marriage was at the San Ysidro Ranch in Montecito, California after a year of dating and jetted off on a Hawaiian honeymoon two weeks later.
Short bio on Chris Pratt
Chris Pratt is an American actor. Pratt rose to fame through his roles in the TV, including that of Bright Abbott in Everwood and Andy Dwyer in Parks and Recreation. See more…
Short bio on Katherine Schwarzenegger
Katherine Schwarzenegger is an American author. Additionally, she is the oldest daughter of actor Arnold Schwarzenegger and broadcast journalist Maria Shriver. See more…
Reference: (eonline, elitedaily, etonline, Wikipedia)