Kathryn Dennis gifts Andy Cohen's new son Benjamin an adorable Ottoman from her furniture store Kensie+SAINT!
Southern Charm star Kathryn Dennis had appeared on the show Watch What Happens Live with Andy Cohen. But she made sure she does not go empty-handed on the show. Kathryn carried along with a gift for the host's new son. Know all about it!
Kathryn Dennis and her gift for Andy Cohen's son
Kathryn Dennis has a great and generous heart. She was at Bravo Clubhouse and on the show Watch What Happens Live with Andy Cohen. But she made it a point to carry a gift for the host Andy's son, Benjamin. She gave him an Ottoman from her new furniture line for children Kensie+SAINT. Andy liked it so much that he got the feeling of keeping it to himself. Disclosing this doubt, Kensie + SAINT posted on their Instagram:
"Andy loves his Ottoman in the SAINT fabric for little Benjamin's nursery," 

"Although Andy said he wants it for himself."
The round Ottoman costs $1,039.42 in store. It is available in 21 different and wonderful color shades and also includes the one named after Kensie.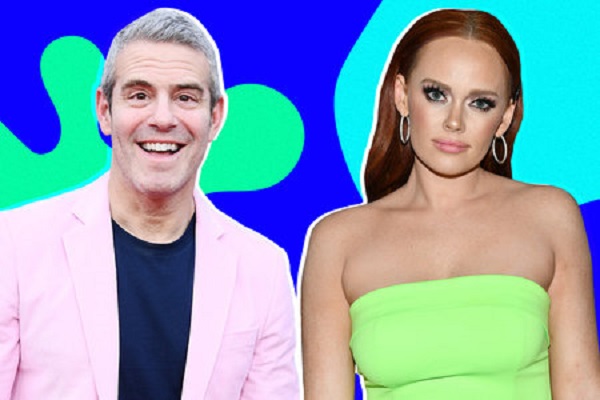 Single parent Andy Cohen and his son Benjamin
Andy, 50 welcomed his first child, son Benjamin via surrogacy in February 2019. Andy is so smitten by the cute and adorable baby that he has uploaded numerous pictures of the child on his social media. The baby has also met his friends Kelly Ripa, Anderson Cooper, and Mark Consuelos. For company, Benjamin has a furry older brother named Wacha and he is Andy's pet dog. The child has received a number of gifts from Andy's friends and colleagues. Andy's life has completely changed since the new arrival. He wrote:
"Mornings are my new jam,"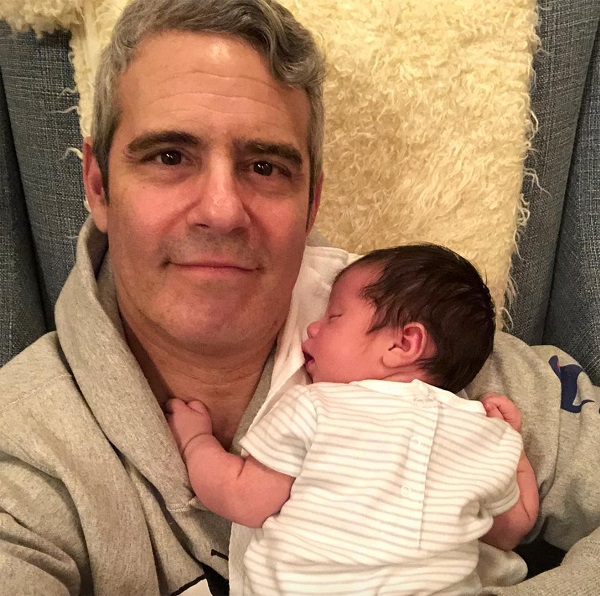 Kathryn Dennis and her furniture line
Click to know more about Actor Terry Crews has a New Profession Now, Launches His First Ever Furniture Collection For The American Brand Bernhardt Design
The red-haired Kathryn knows how to steal the show. She is gorgeous and elegantly dressed always. Her clothes and looks attract everyone. She has an equally vibrant skill in interior designing as can be evidenced from her new home look with leopard Ottoman, Fuschia velvet pillows, and a mirrored coffee table!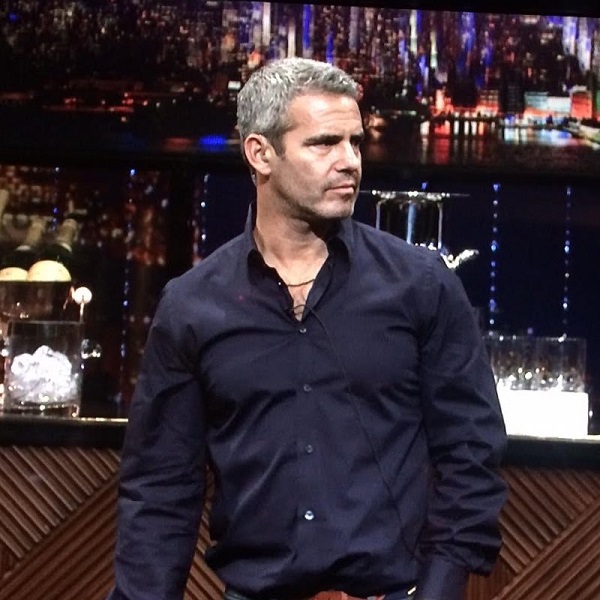 Her new furniture line for kids is equally adorable. It is named Kensie+SAINT after her two children. There are 16 pieces which include gorgeous marble-topped arts and crafts Island, a stately leather recliner and the like all of which are made in the U.S.A. The price range of the products is $600 to $4,500 per piece.
Expressing her feelings on Instagram, Kathryn had said:
"I feel so blessed to have the opportunity to pour myself and my passions into something the same way I have poured myself into my children. I have paired up with an amazing woman @donnaosteele with [home goods store] @opulencebysteele to create one of a kind, functional furniture, that your children will enjoy for years and years,"
Click to know more about Andy Cohen reveals on his TV show that he is going to be a father for the first time!
Source: Bravo TV, Eonline