Kathy Bersola accuses her ex-boyfriend, Nigerian Bright Akhuetie of cheating and manipulation!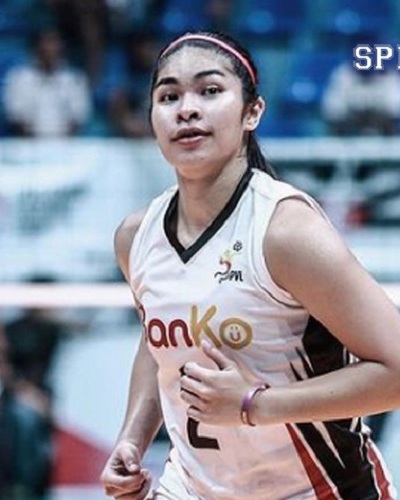 The talented volleyball player and University of the Philippines alumna, Kathy Bersola was dating Bright Akhuetie. But the relationship failed.
And now Kathy has opened up about her ex-boyfriend and the dark side of their relationship. She has accused Bright of manipulative tendency!
Kathy Bersola and her revelation
The volleyball player from the Philippines, Kathy Bersola has not come out in the open about her relationship with her ex-boyfriend Fighting Maroon Bright Akhuetie.
The romance has ended but she said that it had a dark side as well. She has accused Bright of infidelity and manipulative behavior.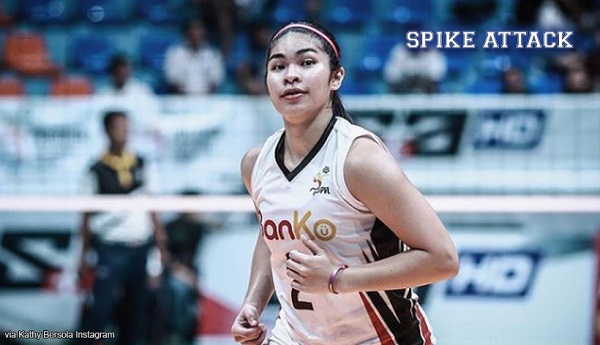 The University of the Philippines alumni, Kathy spoke at length about her bad experiences in the relationship. She posted the details on her Instagram Story on Tuesday 1 December 2020 night.
Kathy was forced to post details of her experience when she felt that Bright had behaved audaciously when he posted about his engagement to another girl on his social media. Hene Kathy decided to tell her side of the story in the relationship.
Kathy said that there were cheating issues in their relationship. Besides, Bright also had manifested manipulative tendencies.
Kathy and the details on her Instagram Story post
Kathy poured her heart out on her Instagram Story and gave intimate details of the failed relationship. She said that he often cheated on her and also used to try to manipulate her in many aspects. Kathy revealed that he would ask her for favors even after she had broken up with him.
She is a brilliant student and she stated that Bright would ask her help in his schoolwork even after they split. Kathy, 24 now holds a degree in Sports Medicine and is a summa cum laude honor student.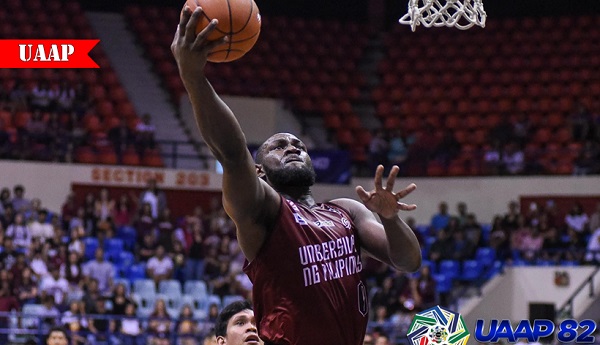 She wrote:
"While all this was going on, he was continually using and manipulating me,"
Further, she elaborated:
"People like him can't just keep getting away from doing sh*t like this. I'm posting this for awareness and to speak out for all his victims, and the victims as well of people like him… Doing this also for my peace of mind,"
The couple's relationship and their early lives
Bright Akhuetie is a basketball player who hails from Kandu in Nigeria. He is a Nigerian imported to the Philippines. He is 34 years old and plays for the UP Fighting Maroons of the University Athletic Association of the Philippines. Bright has three brothers and a sister.
In the early years of his life, he played as a football striker and later as a defender. He was pursuing a degree in Physical Education in the Philippines. He was scouted by a basketball coach and since then has switched to playing the game.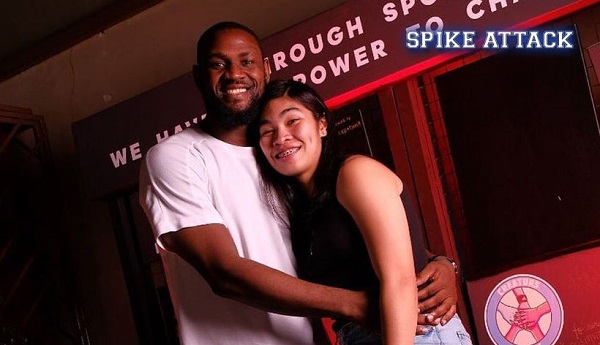 Kathy is a Filipina and plays as a middle blocker on her team. She was the captain of the UP Lady Maroons Volleyball Team for UAAP season 78. She and Bright were in a relationship that lasted for a year. But as Kathy stated, they split after Kathy felt manipulated and cheated.
Click here to read on Alfie Boe and his infidelity! He is now with fashion blogger, Liv Knight-Butler!