Who is Kathy Colace? Know about her married life, children, grandchildren, health condition, surgery, biography
Kathy Colace known as Kathy Colace Laurinaitis is the Managing Partner of JBN & Associates, LLC. It is an executive search firm partnering with companies across the globe.
Who was Kathy Colace married to before John Laurinaitis?
Kathy Colace was married to Jon Garcia from 1982. Kathy and Jon did not have a happily married life as they fought constantly. It is known that they had plenty of jealousy, anger, and bitterness which led to their divorce. They got divorced in 1998 after almost 16 years of marriage.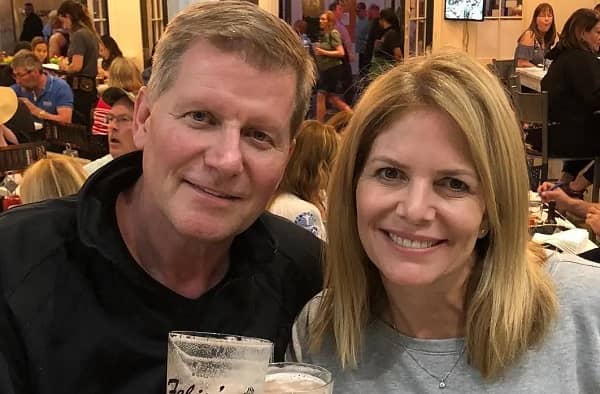 At present, Kathy is married to John Laurinaitis. They walked down the aisle on 25th March 2016. John is known for working in WWE.
Also read Who is Elaine Culotti of 'Undercover Billionaire'? Find about her early life, married life, husband, children, $200 million net worth, social media, biography
Kathy Colace's children and grandchildren
Kathy Colace has three children with her ex-husband Jon Garcia. Their twin daughters Nikki Bella and Brie Bella were born on 21st November 1983. Their son JJ Garcia was born on 31st March 1986. Likewise, Kathy has 5 grandchildren Vivienne James Garcia born on 21st October 2016, and Alice Jude Garcia was born on30th August 2018 from JJ Garcia and Lola.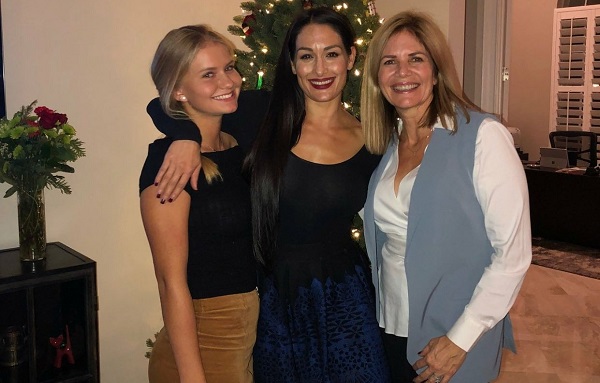 From her daughter Brie and Bryan, she has two grandchildren, Birdie Joe Danielson born on 9th May 2017, and Buddy Dessert Danielson born on 1st August 2020. Similarly, Nikki and Artem gave birth to a son Matteo Artemovich Chigvintsev on 31st July 2020.
Both sisters Nikki and Brie Bella were professional wrestlers. In 2007, Nikki and Brie signed with WWE and assigned to FCW.
Kathy Colace diagnosed with Bell's Palsy
Kathy Colace was diagnosed with Bell's Palsy which is a condition that causes a temporary weakness or paralysis of the muscles of the face. In an episode of Dr. Oz, she revealed that she was overcome with emotion when she was diagnosed with Bell's Palsy. Doctors had found a mass on Laurinaitis' brain stem that required surgery.
She underwent brain surgery in June 2020. Due to the ongoing Covid-19 pandemic, it was easy for her to be in public as wearing a mask was compulsory for all. Kathy revealed that 5% of people don't fully recover from Bell's Palsy. Her condition has got better. Before going for surgery, Kathy had a confusion if she wants to postpone it or not. Her daughters had their due date coming at that time and she wanted to wait. Brie revealed,
"My mom's surgery was three weeks before we were going to have the babies, and my mom is like, 'Should I wait so I can make sure I hold my grandkids?' And Nicole and I are like, 'No, Mom. This is your health, this is your life, this is an emergency. You need to do this, and we believe that you're going to be able to hold your grandkids.'"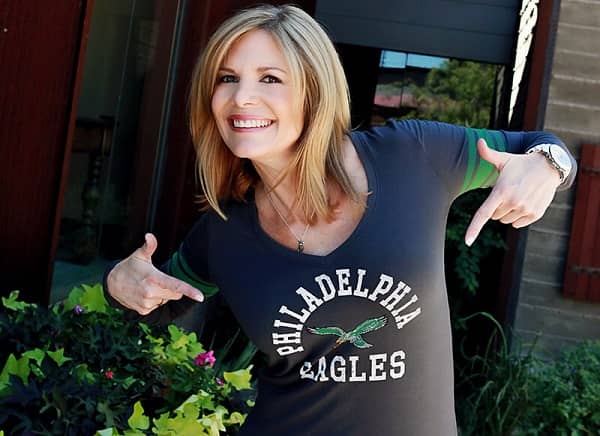 Also read Is Porsha Williams pregnant or just some other health issues? Know about her relationship with Dennis McKinley, children, net worth, biography
Short bio on Kathy Colace
Kathy Colace is an American entrepreneur. She guides other aspiring business people looking to strike out on their own through her company JBN & Associates, LLC. She is the mother of wrestlers: Nikki, and Brie Bella. Read more bio…