Kathy Griffin Accuses Kanye West of Controlling Wife Bianca and Said the Architecture Designer Has No Voice!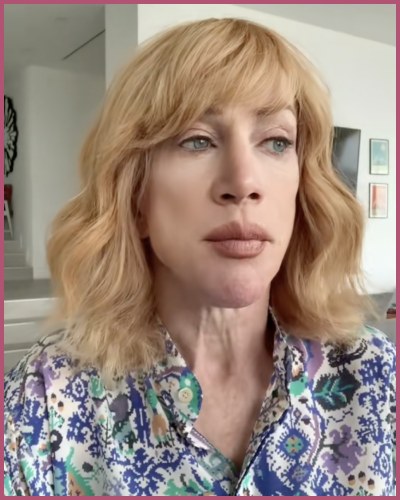 Kathy Griffin accused Kanye West of controlling his wife Bianca Censori with her fashion choices.
The comedian also revealed that the Australian native has no voice of her own.
Griffin said the former Yeezy employee seemingly has no control over her own decisions.
---
Kathy Griffin accuses Kanye West of controlling his wife's fashion
Kathy Griffin makes a serious accusation at Kanye West, saying that he controls his wife, Bianca Censori, and that she "has no voice."
Sharing a lengthy TikTok video on Thursday, the comedian said "while it's easy to make fun of Kanye because he is crazy and nutty," she believes he has gone too far when it comes to dressing his wife."
She asked,
"We've all seen those photos of Kanye and his new wife Bianca Censori, right?"

"I see those photos when she is in those pantyhose and like not even a bandeau top, it's really all about being see-through."
Griffin said that Censori has a banging body and that her figure looks like the Yeezy founder's ex-wife, Kim Kardashian.
The 62-year-old said of the Yeezy designer, 28,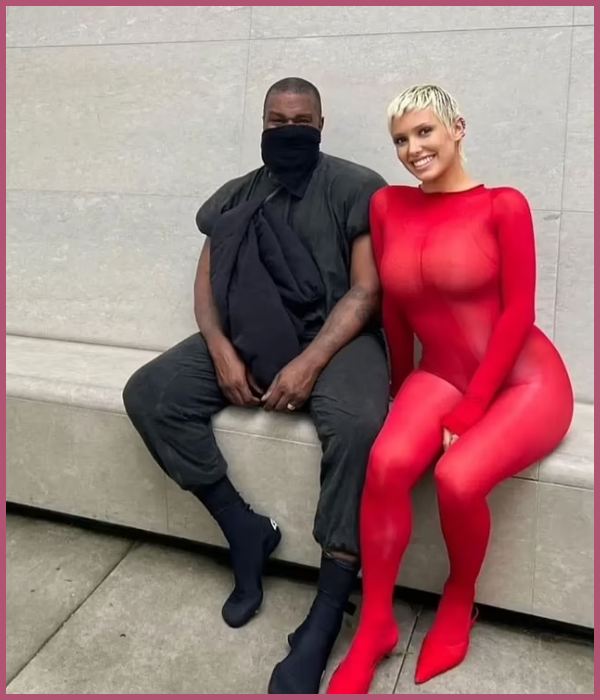 "So when I see this woman who has no voice, we have not heard a peep out of her,"

"I've heard that she has a master's degree in architecture from a university in Australia, she's gorgeous and she seems to have no voice whatsoever."
Kathy also asked if Kanye is not letting his wife talk. She later claimed that while the Heartless rapper is most of the time covered from head to toe, Bianca normally wears scantily-clad outfits.
The actress also addressed West's recent controversial photos where he was snapped with his pants down while on a boat with his wife in Italy. Griffin asked whether Censori was comfortable in that situation.
She said,
"When they were in Italy and he had her drop to her knees and give him a 'service' and we saw his bare butt — knowing there were paparazzi photographers all the way around and people with just phone cameras — that to me just reeks of abuse,"
Griffin added,
"Like 'get on your knees and do this now on a freaking water taxi,'" 
Also, Read Comedian Kathy Griffin Reveals Her Extreme Case Of Complex PTSD!
Bianca's friends showed concern over her drastic lifestyle change
Kathy later slammed some specific outfits Biana has worn in public in recent weeks. It included her pillow as a top and when she attended a fashion show in a thong bodysuit and a fluffy headdress.
Griffin concluded,
"I don't know her, I'm never going to meet her, but I just want to know what you guys think, because it just looks like something a really controlling dude would do," 
Not just Kathy but many of Bianca's friends also reportedly expressed their concern about her drastic change in lifestyle.
Daily Mail reported that some of the designer's pals have become very concerned about the couple's increasingly weird behavior.
A source revealed,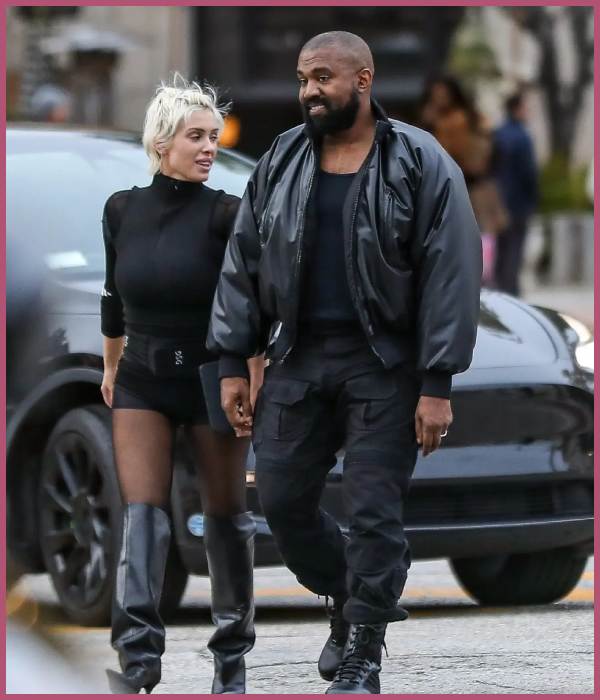 "Bianca is stuck, and her friends are trying to save her, but no one can because of the blockades Kanye has put up [around her],"

"Everyone is extremely concerned. This isn't who she is. She is an incredibly outspoken and lively person who is never one to keep her mouth shut."
When one of Bianca's friends tried to talk to her about it, the brunette beauty reportedly told them to go away.
Another source told the Daily Mail,
"A few of her friends were finally able to reach her, but she wasn't interested in talking, nor was she interested in anyone's concerns for her," 
Also, Read Suprise! American Comedian Kathy Griffin Announced Her Wedding On New Year With LongTime Boyfriend Randy Bick