Katie Kimmel officially married Will Logsdon – gets blessing from father Jimmy Kimmel!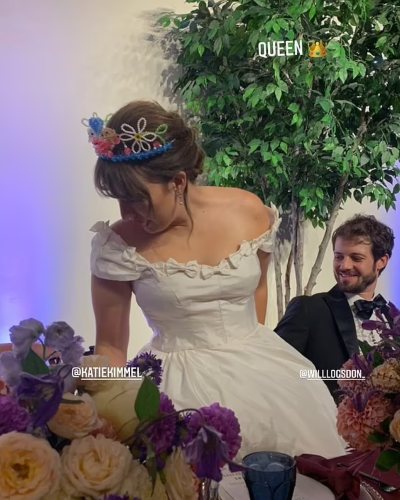 Katie Kimmel married Will Logsdon on 18th September 2021
Close friends and family attended the wedding
Katie is the daughter of Jimmy Kimmell
---
Katie Kimmel is married to Will Logsdon! The daughter of Jimmy Kimmel, Katie walked down the aisle with Will on 18th September 2021 surrounded by colorful flowers and homemade ceramic pieces. Their wedding ceremony was attended by close friends and family.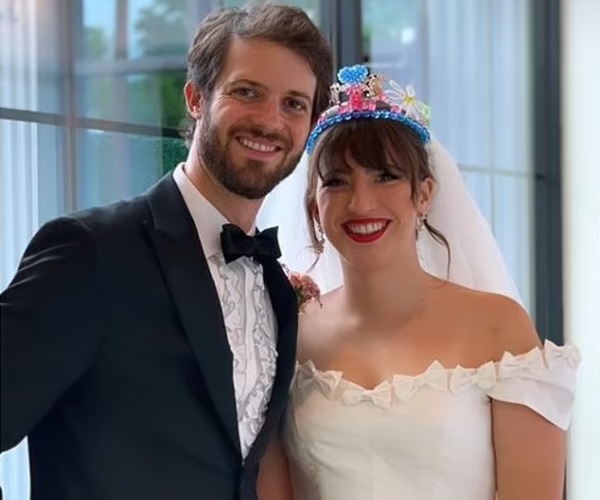 For the beautiful ceremony, Katie wore a white gown with bows along the neckline as well as a rainbow nature-inspired tiara for the reception. Her beau wore a traditional black tuxedo with a bowtie.
More on the wedding of Katie Kimmel
Their wedding party was decorated with an array of handmaid ceramic pieces to go along with the colorful flowers that helped dress up each of the tables. The newlywed couple shared their wedding look in an Instagram story. Jimmy gushed about the wedding ceremony on The Ellen DeGeneres Show,
"She actually turned 30 two weeks ago, which is strange to have a 30-year-old daughter. And she is marrying this weekend, as a matter of fact, which is a big deal."
Also, he added,
"People keep saying congratulations. I don't know why people congratulate me. Congratulations on raising a human that is attractive enough to be taken by one person. It's not like we were trying to get rid of her, you know? It's not like we're selling a houseboat on eBay or something like that. But I guess congratulations is the thing."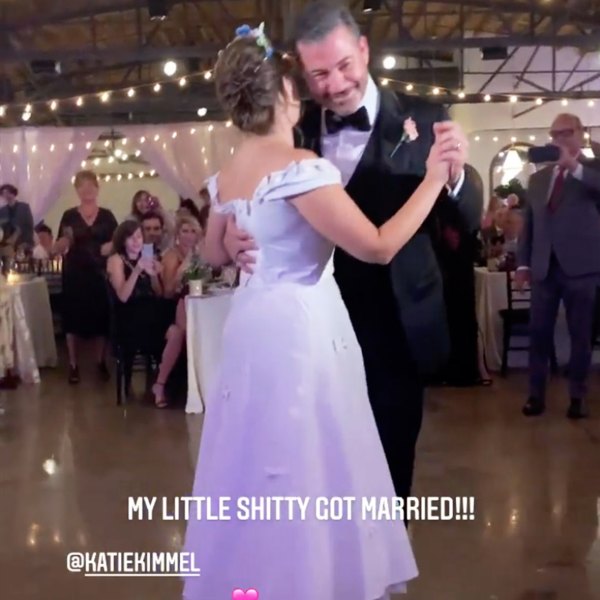 Likewise, Jimmy made it clear that he is happy with Katie's husband Will. He tells everyone that the guy is great.
Also read Austrian-American actor Arnold Schwarzenegger revealed on Jimmy Kimmel Live how his son-in-law Chris Pratt won him over in the gym!
Short bio on Jimmy Kimmel
Jimmy Kimmel is an American television personality. He is well-known for hosting a late-night talk show Jimmy Kimmel Live. Read more bio…