What happened between Katie Maloney and her husband Tom Schwartz? Know about their married life, wedding, quarantine, fights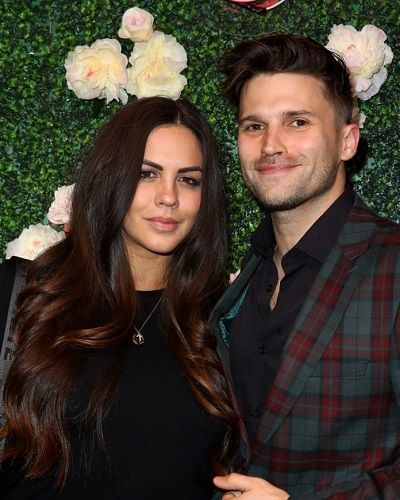 Reality star Katie Maloney and her husband Tom Schwartz are having a hard time as Tom called his wife gross in a drunken argument. Tom called his wife gross on the latest episode of Vanderpump Rules.
After that, he went on to apologize to her on Watch What Happens Live. He said,
"Way out of line, way douche-y. I was hammered. We'd been drinking all day, which is usually a recipe for disaster within the confines of our relationship,"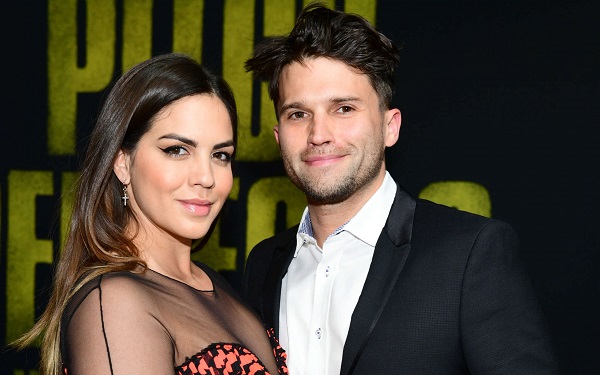 This happened when he exploded at his wife after she failed to find the humor in a prank during Jax Taylor's 40th birthday. At that time, he was arrested by fake cops who handcuffed him and put him in a patrol car for alleged vandalism.
Katie said,
"This s*** is actually annoying to me. Like, turn on the news"
After that, Tom got angry and told her to shut up and added,
"You're ruining a great moment. We're laughing,' he said. 'Nobody gives a s*** about your opinion."
Not just that, he added more saying,
"I've never been more turned off in my life. That's why I don't have sex with her."
He even called her "idiot", "moron", and "gross" publicly. Due to that, Katie became emotional and tried leaving the party.
Tom Schwartz and Katie Maloney in quarantine
Even that the argument happened between them but they are not letting the argument that took place last summer affect their self-isolation happening right now. At present, they are stuck at home together and enjoying each other company.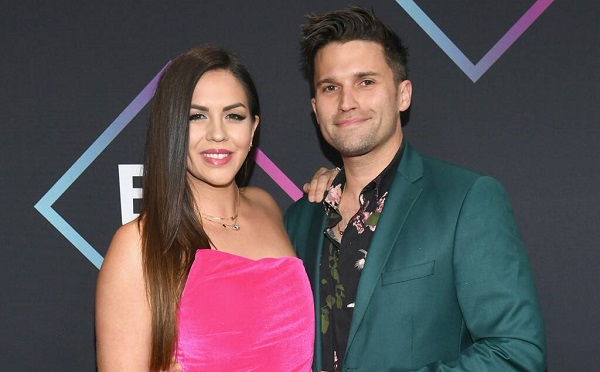 Likewise, they are discovering new things and spending quality time together.
Also read Carly Pearce and Michael Ray making most of their love this self-quarantine! Know about their wedding
Katie Maloney and Tom Schwartz's wedding
Katie Maloney and Tom Schwartz hitched in August 2016. Their wedding held in front of friends and family in Northern California.
But they got a chance to have their dream wedding twice. Their second wedding will be shown on Vanderpump Rules later on the season. Likewise, their second wedding held in Las Vegas on the heels of Lance Bass as their 2016 wedding was not legal and there was an error in paperwork.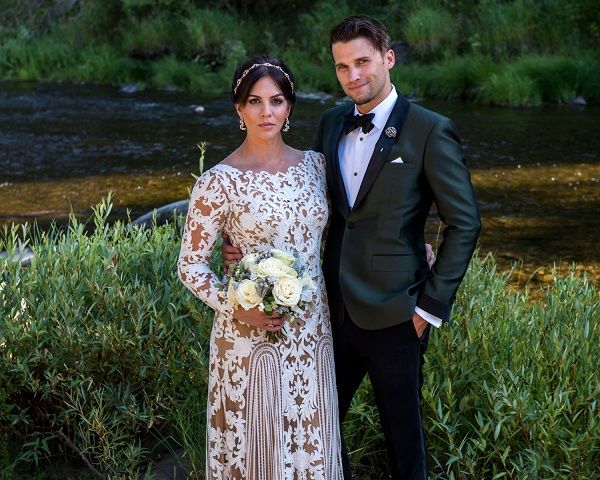 Tom revealed about his first wedding saying,
"That was my dream wedding I never knew I wanted. I didn't know I wanted a wedding in the woods with a woodsy, elegant theme. But now that it happened, I did and I wouldn't change it for the world. It was very sacred, probably the happiest day of my life. "
Also read Chrissy Teigen and John Legend hold a beachside wedding of two stuffed animals of Luna amidst the coronavirus lockdown!
Short bio on Tom Schwartz
Tom Schwartz is an American reality TV star and model. He is best known for appearing on the American reality show Vanderpump Rules. Read more bio…
Short bio on Katie Maloney 
Katie Maloney is a reality series star who made her debut through the famous reality show Vanderpump Rules. Vanderpump Rules is an American reality television series airing on Bravo that debuted on January 7, 2013, with the first season originally eight episodes. Read more bio…
Source: Page six, Daily Mail, TV Shows Ace