Katie Piper is down with a bad infection and also has some eye irregularities!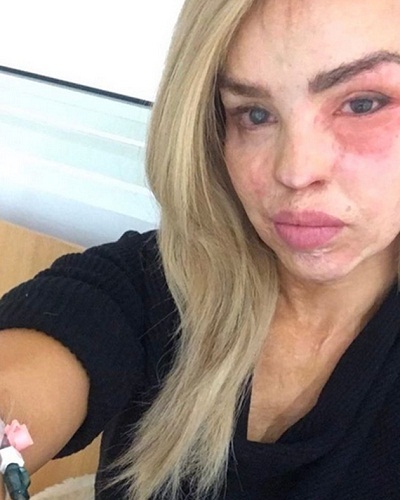 Katie Piper is in hospital for a bad infection.
She put up a social media post to provide updates on her health to her fans.
---
Katie Piper is down with a bad infection
Katie, 35 uploaded a selfie of herself in a hospital robe. She gave an update on her health on her Instagram to her 865k followers. She stated that she is down and in the hospital with a bad infection.
Katie admitted that her busy schedule caused her to ignore her symptoms which became so severe that she landed in the hospital. But she also added that the NHL staff are taking good care of her.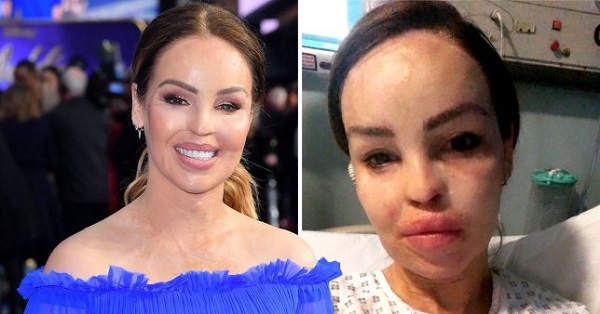 Under the picture she wrote:
"Ignored some symptoms because of being too busy and now I am in hospital with a bad infection!

"Moral of the story, always listen to your body. I am being looked after by some fantastic NHS nurses and doctors as always."
Well wishes flow in for Katie Piper
As soon as she uploaded her post, her fans and colleagues poured in well wishes for her. Good Morning Britain presenter, Susanna Reid wrote:
"Loads of love Katie."
Amanda Holden commented:
"Darling… take care."
Rochelle Humes wrote:
"Wishing you better x."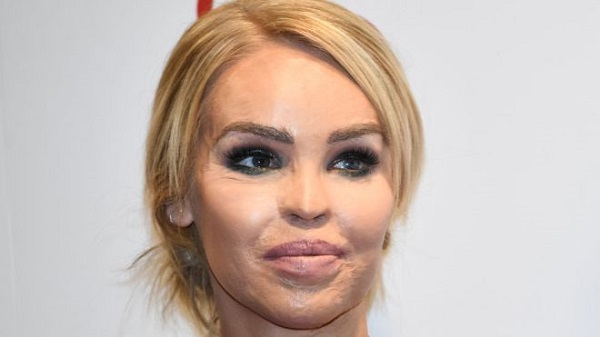 Katie Piper and her activity before the hospitalization
One night before, Katie was at the British Podcast Awards in London where she presented an award. She had put up on her social media her pictures of the evening. She looked gorgeous in monochrome trouser suit.
As a caption to go with her post, she wrote:
"About last night! I presented an award @britishpodcastawards and my podcast series Katie Pipers Extraordinary People got Bronze in the Spotlight category, thank you @coachkamranbedi for being the perfect date."
She added:
"My suit is @topshop Shoes @houseofcb Styled by @jamesyardley Hair @chris88hair Make up @toby_salvietto Picture credit @gettyimages."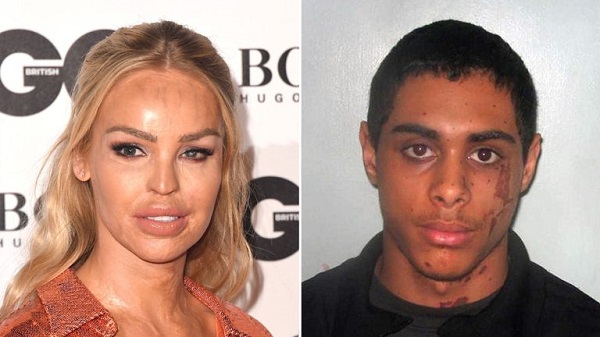 Click to know more about Strictly Come Dancing contestant and acid attack survivor, Katie Piper shares about her depression and anxiety despite it being more than a decade after the acid attack!
Katie Piper and her eye issues
Less than a week back talked about some of her eye irregularities for which she visited a clinic. In 2009, she was a victim of an acid attack when her ex-boyfriend David Lynch arranged for someone to do the crime for him. She suffered severe facial burns and blindness in one eye.
She wrote:
"The update is still blind. No defect in eye which is positive.

"But I do have some irregularities."

"You win some you lose some."
She was also in Pakistan in Mr. Jawad's clinic for reconstructive surgery on her eye. This was in February when she updated her fans about her eye problem talking in a video upload:
"Hi guys, I'm currently in hospital in Pakistan in mr Jawad's clinic hence why I've been quiet on the story but I'm recovering now."
She has undergone a hell lot of surgeries after the sulphuric acid attack (300 they say). She has complications due to ongoing injuries.
Source: Express UK