Katie Porter Relationships, Marriage, Husband, Net Worth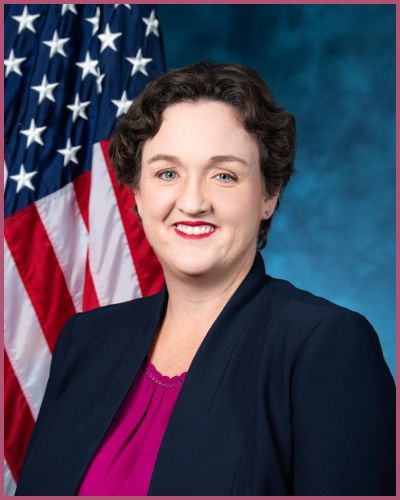 Katie Porter is an American politician and lawyer. 
She is the  U.S. representative from California's 47th congressional district.
Porter was married to Matthew Hoffman for ten years and has three children.
---
Who is Katie Porter's husband?
The Congresswoman previously wed her ex-husband, Matthew Hoffman in 2003. Neither of the ex-couple disclosed how they met or the year of their engagement. From their decade-long marriage, the couple had three children: Luke, Paul, and Betsy Porter. However, the couple divorced in 2013 after she suffered domestic abuse at the hands of her then-husband.
According to the reports, Matthew punched Katie and threw their 1-year-old daughter across the kitchen during an altercation. Along with that, he insulted her family and made a suicide threat. The couple separated after the incident and their marriage was over. 
Her ex-husband, Matthew Hoffman assists disabled persons in Oregon. In addition, he offers people civil rights advocacy support in the form of legal advice, referrals to social agencies in the community, and the provision of essential legal information.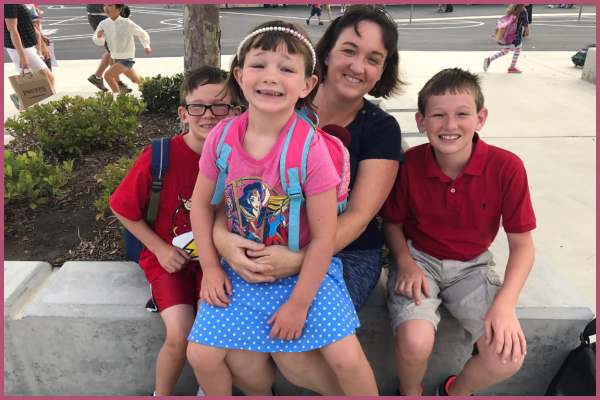 Has Katie been in a relationship with anyone after her divorce?
After her heart-breaking divorce from her ex-husband, Porter seems to have kept herself from being involved in relationships. She has not been seen dating anyone post-divorce and seems to be focused on her career and children. She has come a long way since the divorce and seems to be doing well for herself.
Also, read Top 10 richest American politicians! Find out their current relationship status and children
What is the Net Worth of Katie Porter?
Regarding her income, the annual salary for a member of the House of Representatives is $174,000. Katie earned a $300,000 salary and increased benefit packages while working on Kamala Harris' mortgage settlement.
The UCI Law School paid Katie Porter roughly $250,000 annually for her work as a tenured law professor. With her several sources of income, Katie Porter is estimated to have a net worth of around $1.5 million as of 2023.
How tall is Katie? Height, Weight
Katie Porter has a  height of 5 feet 5 inches (1.65 meters) whereas her body weighs around 78 kilograms (171 lbs).
Short Bio Of Katie Porter
Katie Porter is an American politician and lawyer. She is California's 47th congressional district's U.S. representative. Prior to her current role, from 2019 to 2023, she represented the 45th congressional district. 
Porter was born in Fort Dodge, Iowa, on January 3, 1974. Dan Porter, her father, was a farmer who later became a banker. Liz, her mother, is the founder of 'Fons & Porter's Love of Quilting'.
Afterward, Porter enrolled in Harvard Law School, where she served as the notes editor of the Harvard Women's Law Journal and a member of the Board of Student Advisers. She received her magna cum laude in 2001 after studying under future U.S. Senator Elizabeth Warren.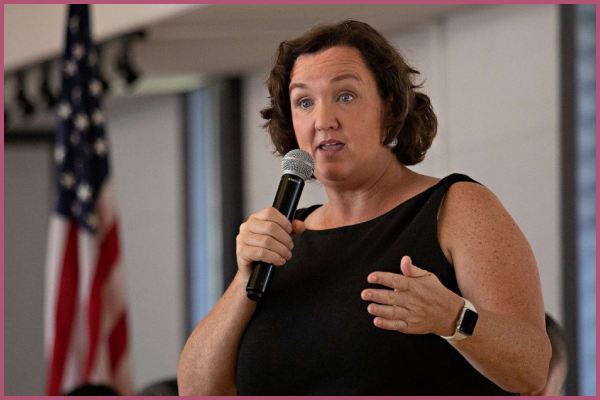 In California's 45th Congressional district, Katie Porter ran against Mimi Walters in the 2018 election for the U.S. House of Representatives. She became the first candidate to represent the 45th district since it was established in 1983, and her election marked a significant turning point for the Democratic party.
She received support from End Citizens United, a political action organization that sought to repeal the Citizen United v. Federal Election Commission ruling by the U.S. Supreme Court in 2010.
Porter put forth a bid for reelection. She won the top-two primary and moved on to the general election, where she ran against Republican Greg Raths, the mayor of Mission Viejo. Raths received 46.5% of the vote, while Porter received 53.5%.
Porter defeated Republican challenger Scott Baugh in the 47th congressional district of California, winning with 51.6% of the vote to Baugh's 48.4% in 2023.
You may also like to read: 7 Most Handsome Male Politicians In The World! They Are Ruling Women's Hearts As Well