Katie Price has plans to have baby with her new boyfriend Carl Woods!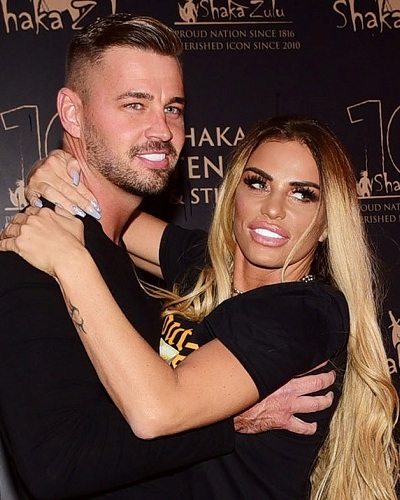 Katie Price is one big news-maker! Not one week goes without her making some headlines! And the latest report is that Katie wants to have babies with her new boyfriend, Carl Woods, 31.
She thinks that this would be a fresh start for their new relationship. An insider talked about these details with Closer magazine! Catch all of it here!
Katie Price and her plans to have babies with Carl Woods
Katie Price has always been fond of children. She loves to have as many of them as possible. She has been in multiple relationships. Despite having six children already, she wants more and is happy to expand her brood. Katie is now dating Carl Woods and she wants to have a baby with him as well. An insider told the Closer magazine:
"Katie wants to show Carl how serious she is about their future. She's very emotional at the moment, but she's trying hard to get back to a good place."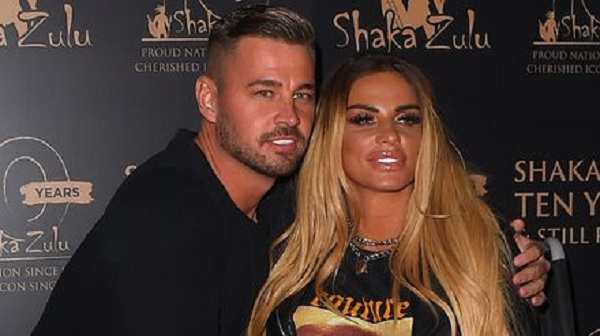 The source continued:
"She sees having a baby with Carl as the perfect fresh start, even though it will be a bombshell for them as a couple, and wants to prove to him that she can be the mother of his kids."
Katie's son Harvey and his confession
Katie's eldest son is Harvey and he is a special child. But he never had a father's hand over his head. His biological dad is Dwight Yorke. Recently, Harvey expressed his desire to make Carl his dad. Katie filmed Harvey when he was talking about Carl and his father.
In the video, Harvey said that he likes Katie's new boyfriend, Carl very much. Katie also feels that she would like to spend the rest of her life with him. Katie asks Harvey:
"Harv, what do you want mummy and Carl to do?"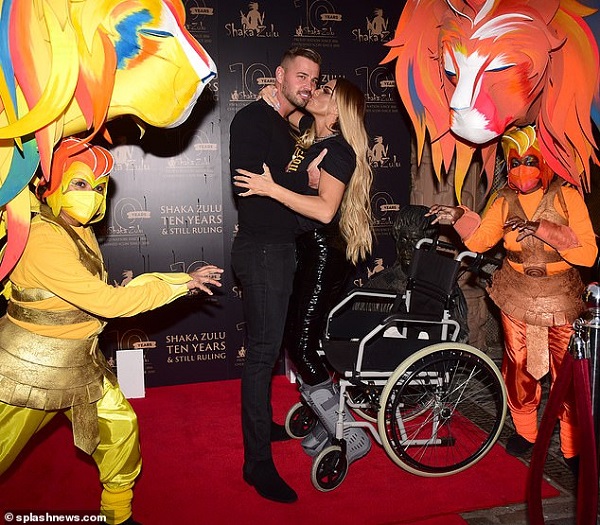 The child who has Prader-Willi syndrome says:
"Be with mummy and Harvey and Carl … your daddy."
Further Katie probes:
"You want Carl to be your what?"
And Harvey says:
"Harvey's daddy."
Katie and her recent accident and surgery
The former supermodel suffered a bad accident while in Turkey on a holiday. And she broke her feet and ankles in the accident. Her children Princess and Junior were with her and Carl on the holiday. And last month on 15 August 2020, she underwent major surgery on her feet and ankles.
Later she was outside the Chelsea and Westminster Hospital in London. She was in a wheelchair and was in deep pain and agony. She was sobbing due to the pain. Her boyfriend Carl was with her at that time. He was trying to arrange for a car to get her back to their home.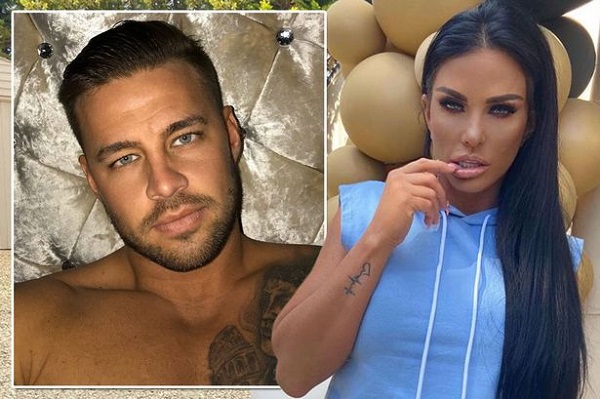 After the car came, he picked up Katie and placed her gently onto the car seat, seeing to it that she does not get more pain due to the movement. He was very concerned about her.
Read the complete bio of Katie Price here