Katie Price has changed her mind! She is now considering to place her disabled son Harvey is a residential school!
Katie Price is a very protective mother when it comes to her children. This holds true especially for her eldest son Harvey who is physically and mentally disabled. She had always maintained that he would receive only home treatment. But now she is having second thoughts! What happened recently that is making her change her decisions about Harvey's treatment?
Katie Price is considering residential care for her disabled son Harvey
Katie Price hated the idea of putting her son Harvey, 16 in residential care. The mother-of-five was on the show The Victoria Derbyshire Show today and said that she may have to consider the idea of a residential care for her son. She does not like the idea but admitted that she does find it difficult to care for him. It is seemingly becoming hard to cope with him in the home setting.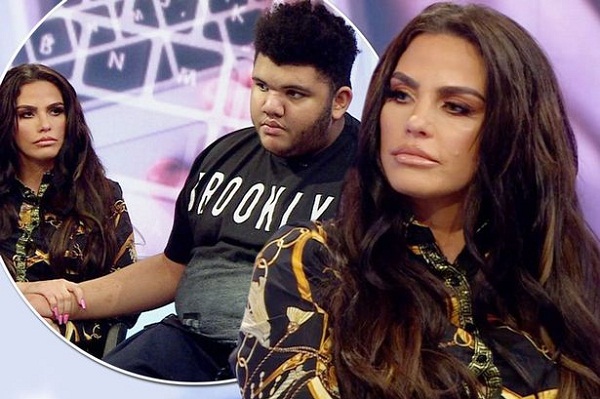 Katie said on the show that Harvey is becoming increasingly violent these days. He has smashed up 8 iPads, windows, and TVs this year. He gets violent in front of her other children and it might affect their tender brains. Katie said:
"I don't think people realise how hard it is to care for Harvey,"
Katie went on to reveal that Harvey bed-wets still almost twice per night. She also showed the bag of pills which he carries with her for him and added that without them he would die.
Katie Price is worried about her other children
Katie said:
"It's a danger to himself and for the first time ever now I'm thinking he might have to go residential from Monday to Friday. Because he knows if he kicks off then the driver won't take him to school, he's sussed that out and he's missing out on his education. He just wants to be with me all the time."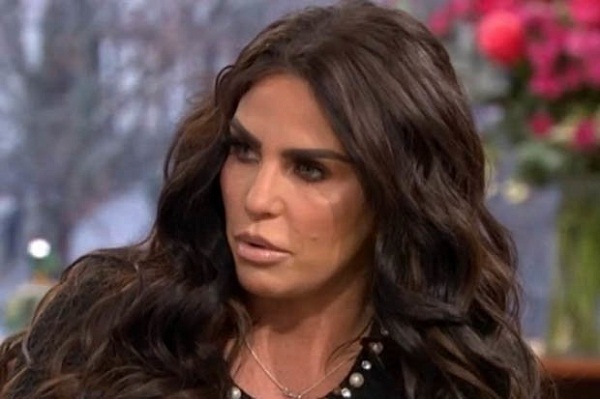 Showing her concern about her other kids, Katie said:
"When he's smashing things, the kids are scared because he's big,"
She continued:
"It's so hard. I've never had respite, I haven't had a carer, I do it all myself but I'm really having to think about it,"

"I hate it because he's my life."
Katie Price's past interviews about Harvey
She had always said in the past that her son would always be with her. In 2013, in an interview given to Reveal magazine she had said that Harvey, then 11 would remain with her always. She had told:
"Harvey will always stay with me – I'll always have him at home," she said. "Mum says he's got to get away from me, but I just worry about him and other people's safety. I like to know where he is."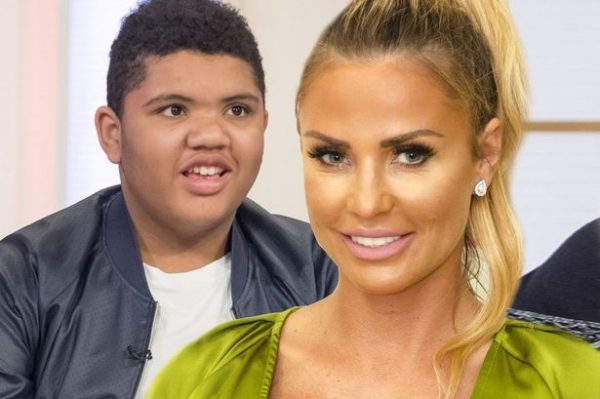 Katie had also revealed recently that she would like to adopt more kids and is not worried if they have disabilities. She added that she has 11 bedrooms and there is a lot of space in her home and heart for them.
Harvey has a genetic problem called Prader-Willi Syndrome and was heavily trolled online. Katie has got the backing of the Parliamentary Committee to make online trolling a criminal offense. She also talked about her cocaine abuse and her rehab following it.
Short Bio on Katie Price
Katie Price is an English television personality and glamor model. She was previously known as Jordan who rose to fame as topless female glamor model in a pictorial Page 3 in British tabloid newspaper The Sun. She was ranked #2 in a list of the 100 Worst Britons We Love to Hate in 2003, voted by viewers of television network Channel 4. More Bio…
Source: Mirror UK