Ridiculous! Katie Price talks about her fat injection cosmetic procedure into her face and bum!
Katie Price is not a stranger to cosmetic surgery. She now has opened up about her latest plastic surgery procedure which she says has made her look like a space invader.
Katie Price on Good Morning Britain
Katie, 40 was on the show GMB and she spoke to Piers Morgan and Susanna Reid about her various and new cosmetic procedures. She said that she used to look like a duck. But now has calmed down. She also blamed not having to pay for the surgeries as the reason for the increased number of them that she had got performed on her body.
She was in Turkey last and had a facelift, bum lift, and liposuction.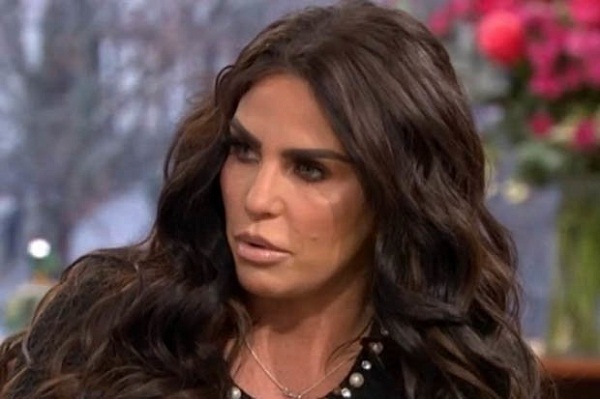 Katie Price talks of fat injection surgery
Katie told Piers Morgan and Susanna Reid about her fat injection surgery. The cosmetic surgeons had injected her own fat into her bum and face. She admitted:
"I look like a space invader at the moment,"
She continued:
"And then I had my own fat put in my bum, you can call it a Brazilian bum lift but I haven't had implants."
Katie shared:
"I had my own fat put under my eyes because they didn't want to cut under my eyes. As you get older you do get wrinkles."
Piers was shocked and remarked in bewilderment:
"You had fat put in your own body?"
He added:
"This sounds so strange… do you end up chasing the dragon where you keep having to have more and more?"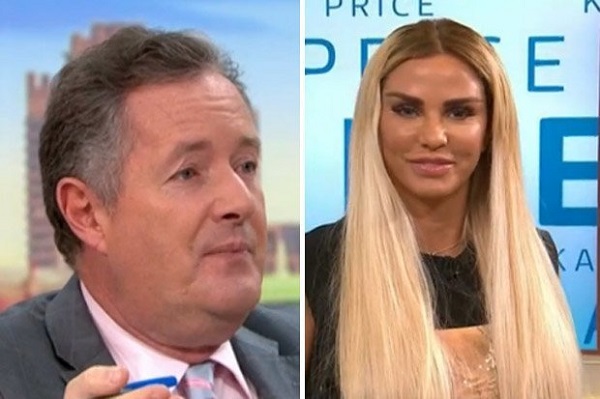 But Katie answered:
"I think I've calmed it down. In the Dwight years, I looked like a duck, I looked horrific."
She said that she did not like her looks with big lips. When Susanna queried her about fillers, Katie said:
"I do have a bit. I've had a lift."
Piers was confused and asked:
"What's wrong with being natural?'
Katie replied:
"Well there's a menu. I can have surgery for nothing."
What did Katie Price's boyfriend say?
Her current boyfriend Kris Boyson had pleaded her doctor to not do any more surgeries on her face. He feels that she has too often gone under the knife. Her cosmetic surgeon Dr. Tijion Esho had revealed that Katie' s toyboy Kris Boyson has requested him to talk his girlfriend out of doing any more facial surgeries. The celebrity surgeon told Mirror Online:
"'Katie's partner booked her to come and see me with my team because he wanted someone to desperately convince to stop having surgery."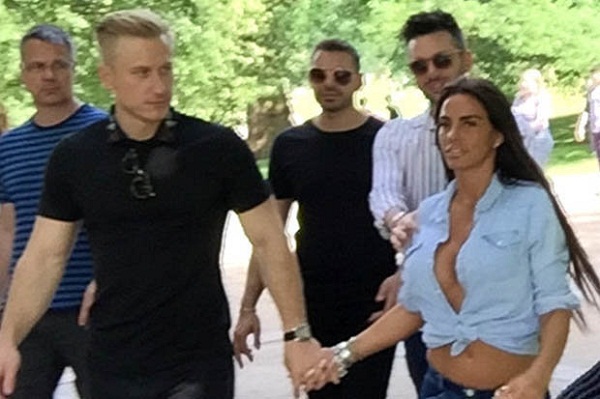 Her doctor is in total agreement with Katie's boyfriend and his request. He revealed that he too has asked Katie to give up on fillers especially for the face.
The surgeon explained:
"I think Katie has got into a cycle where she is getting more and more injectables and surgery and I think this is doing more harm than good."
He told her that cosmetic surgery is not the answer for everything and that she should stop doing any more of it. But despite that, Katie has proceeded for more surgeries on her body!!!
Short Bio on Katie Price
Katie Price is an English television personality and glamor model. She was previously known as Jordan who rose to fame as a topless female glamor model in a pictorial Page 3 in British tabloid newspaper The Sun. She was ranked #2 in a list of the 100 Worst Britons We Love to Hate in 2003, voted by viewers of television network Channel 4. More Bio…
Source: Mirror UK