Katie Price renovated her West Sussex mansion and agrees on a repayment plan for her debts
English TV personality Katie Price finally has given her mansion a massive makeover and was thrilled to share the new look of her house with her social media fans.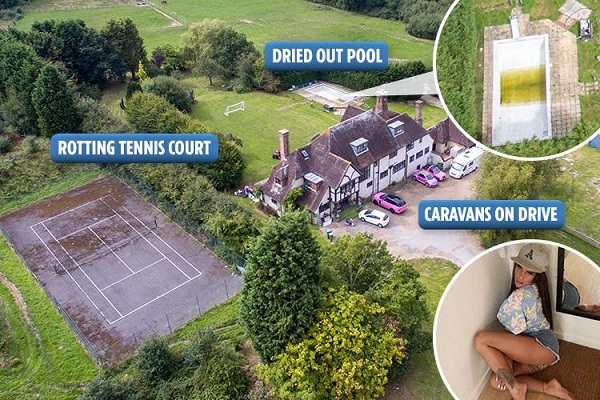 Katie Price gives her mansion a new look
Katie Price owns a nine-bedroom house in West Sussex but it was in bad shape and required a makeover. Katie Price refurbished her mansion and happily shared the new look of it with her fans on the social media. The mansion was in dire need of a renovation and Katie has ultimately managed to have got it done.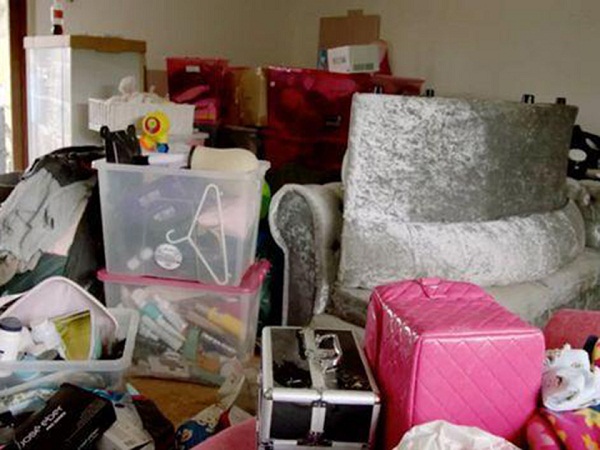 Katie has been at this work for months and has now completed the sprucing of her £2m huge house located in Horsham, West Sussex.
The new look of Katie Price 's home
Katie Price has a show called Katie Price: My Crazy Life and over the last several months, viewers could see piles of clothes and boxes lying around the house at many places. The expensive house had a cluttered look. She and her family were living in a mess for all these months that the renovation work was going on.
But now the house has spotless floors, wonderful and sparky wallpaper on the walls, and glittering chandeliers. There is also new furniture in the rooms and these have crushed velvet surface. She has also lavishly decorated her house for Christmas. Her enormous portrait is hanging on the wall at the entrance. There are two silver sofas and a huge flat screen TV above the fireplace. Two matching throne-like chairs adorn the lounge area. The room also has a cinema screen for her five kids.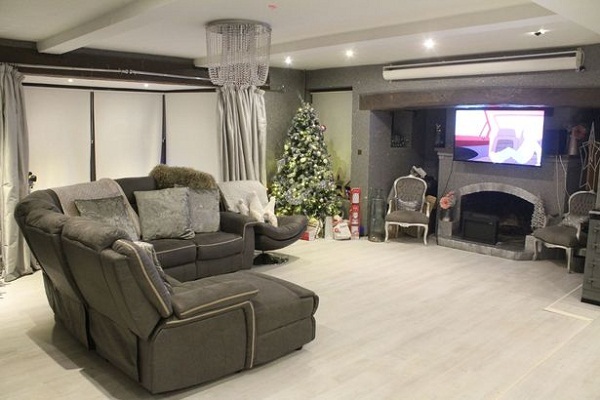 The kitchen has a shining table with 8 velvet chairs around it. The other decorations in the various rooms are also worth praise.
Katie Price and her spiraling debt
Katie had an estimated net worth of £45million in the past but she has been running into debts. She was asked to give a repayment plan within, 12 weeks and managed to avoid bankruptcy. She managed to keep her house but it was in such a poor state that estate agents told her that it is unsellable.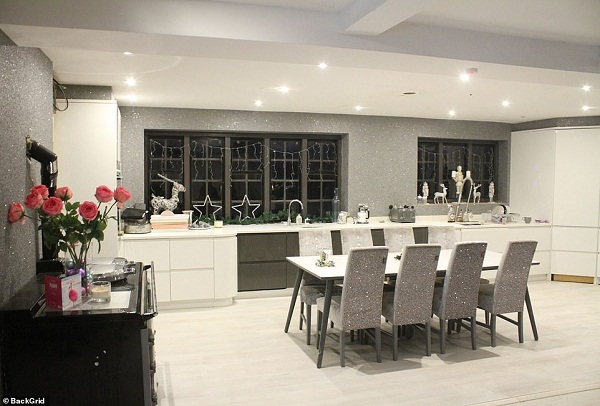 Katie Price had another problem when this month she was caught driving when disqualified and not having third-party insurance for her motor vehicle. She has now been banned from further driving for 3 months and fined £1,100 and costs for two motoring offenses.
Short bio on Katie Price
Katie Price is an English television personality and glamor model. She was previously known as Jordan who rose to fame as topless female glamor model in a pictorial Page 3 in British tabloid newspaper The Sun. She was ranked #2 in a list of the 100 Worst Britons We Love to Hate in 2003, voted by viewers of television network Channel 4. More bio…
Source: Mirror UK