Katie Price flies to Turkey with her 'reserve' boyfriend Charles Drury? But where is her current boyfriend Kris Boyson?
Katie Price has found her new reserve boyfriend. He is Charles Drury and he is a builder from Chesterfield. She took him with her to Turkey where she is now recovering from her third facelift plastic surgery operation. But where is her present boyfriend, Kris Boyson?
Katie Price and her new reserve boyfriend
Katie is reportedly dating a new man. She took him out with her to Turkey while her current real boyfriend Kris Boyson stayed at home.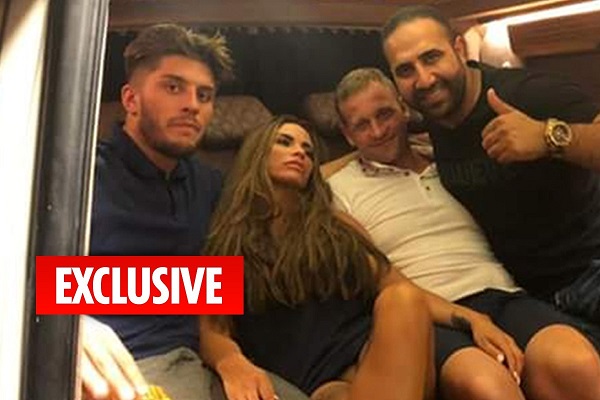 Katie has undergone her third facelift surgery this year in Turkey. The procedure went well but the healing process has been slow and delayed. Katie has to stay put in Turkey until the healing gets completed. She used this time to be with her new reserve boyfriend, Charles Drury who is a builder in Chesterfield. There are some pictures out of her and Charles. In one of the photos, she, Charles, and two other men are sitting in the back of a taxi. Charles is planting a tender kiss on her head.
Where was her current boyfriend Kris Boyson?
In the pictures obtained by the reporters of The Sun, her supposedly present boyfriend Kris Boyson is not seen anywhere. Last we know off Kris had undergone plastic surgery on his nose after Katie got a bargain price for him in Turkey for the procedure.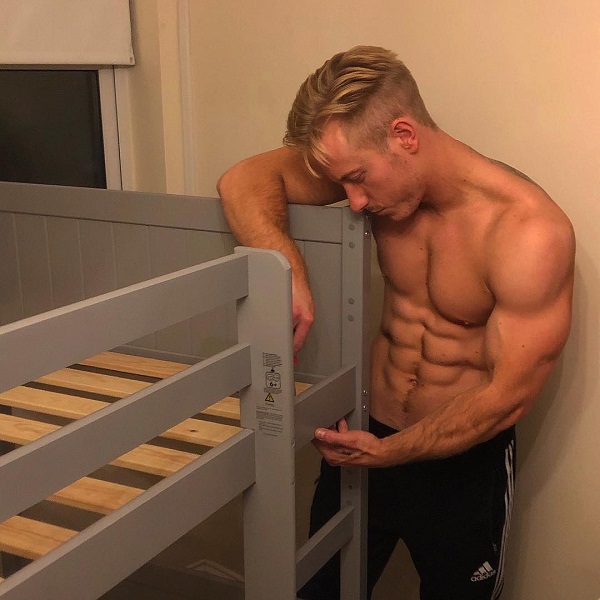 Katie also wanted to correct his ginger hair by means of plastic surgery. It is not known whether he was convinced about this as well and went ahead to change his hair. If yes, then he might be recuperating from it.
Charles Drury and Katie Price – their relationship
Katie had seen Charles' Instagram and thought that he was rather cute and hot. She began to follow him on his social media. The source disclosed:
"They started messaging and really hit it off so decided to meet up at a hotel in the Cotswolds called Ellenborough Park.

"She asked him to come to Turkey with her as she gets her face fixed and he couldn't resist the offer. He almost didn't make it because he forgot his passport but he's there now and they are taking their flirtation up a notch."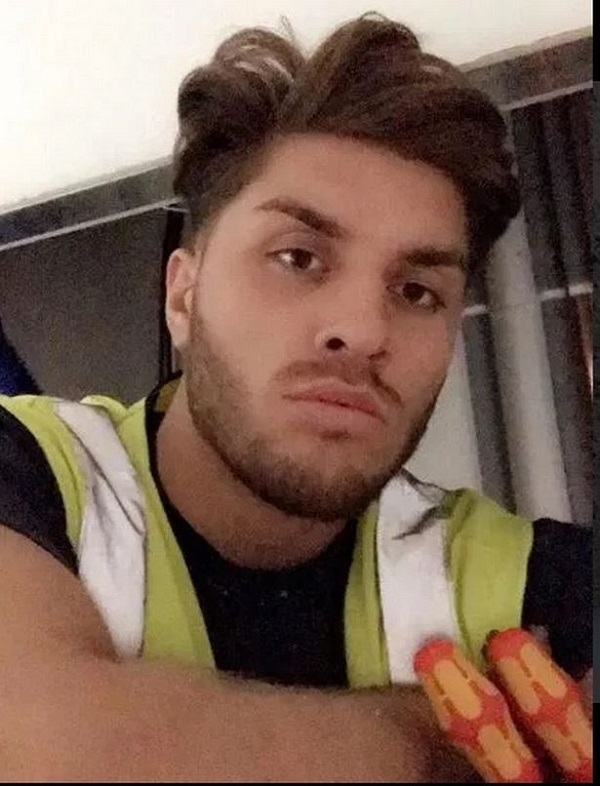 So it was a rather quick meeting and dating. Katie had earlier said that she usually keeps one boyfriend in the back burner so that she is never on her own. Her friends also said that she has many men in the wings to replace her boyfriend if they split. Insiders said:
"Katie's always got a string of men lined up, because she's so afraid of being alone – she always needs to have the next man ready to go in case of a split,"

"She jokes about how she has a whole host of 'reserves', including footballers, reality stars and even exes – and friends suspect she's got someone in particular lined up, and has even made sure this mystery man would have a baby with her if it all falls apart with Kris."
Short Bio on Katie Price
Katie Price is an English television personality and glamor model. She was previously known as Jordan who rose to fame as a topless female glamor model in a pictorial Page 3 in British tabloid newspaper The Sun. She was ranked #2 in a list of the 100 Worst Britons We Love to Hate in 2003, voted by viewers of television network Channel 4. More Bio…
Source: Closer Weekly