Katie Price's children with Peter Andre, Junior and Princess are at their father's clean home away from Katie's messy mansion!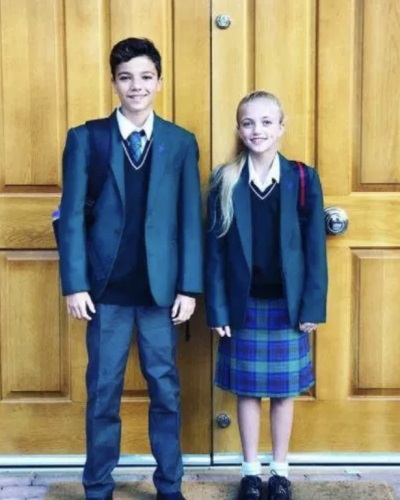 The supermodel Katie Price's West Sussex home was under renovation but it has been a long time since the work is ongoing. She and her kids had shifted for some time to her boyfriend Kris Boyson's home but after their separation in between, the kids and their mother were back to their home. But with the refurbishment work still on, the house is a mess. Katie revealed on her YouTube the messiness that now exists at her mansion. So we wonder where are the kids and how are they coping with all this shabbiness around? We hear that her children with Peter Andre, namely Junior and Princess are in their father's clean and spotless home.
Junior and Princess at Peter Andre's home
Due to the reconstruction work at Katie price's home, it has become difficult to reside there. This is especially so for her kids who would find it difficult to locate their things in the messy mansion. The latest report is that her two kids with Peter Andre, Junior, 14 and Princess, 12 are at their father's home. And the two are having a gala time there.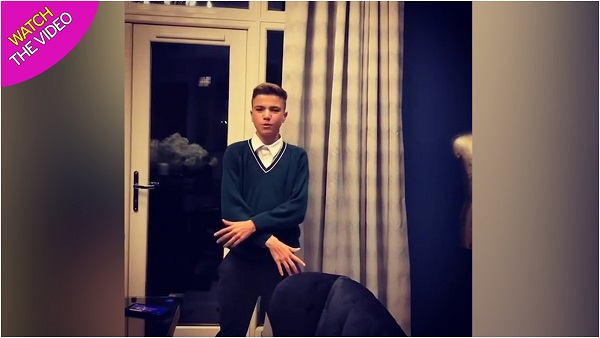 On Tuesday 15 October 2019, Peter Andre has uploaded pictures of the kids enjoying themselves at his home. It is the home that Peter shares with his second and current wife, Emily MacDonagh. The proud father, 46 posted on his Instagram a selfie of the trio and all of them are smiling to the camera. The surroundings in the living room are clean and neat.
There is also a video that Peter has uploaded and in it the West Surrey home can be visualized well. Junior can be seen rapping at the couple's home in the dining room. And it is also spotless and clean.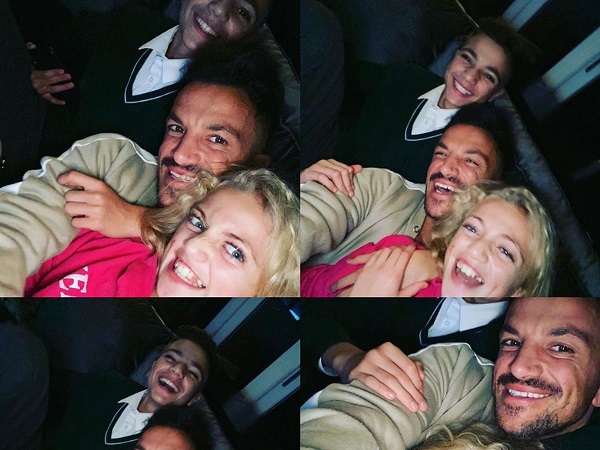 Katie Price vs Peter Andre-the home
Peter's home is in stark contrast to the one that Katie has recently uploaded on her YouTube. She has posted a video on her channel which shows the messed-up mansion rooms. Clothes are piled up all over in the rooms; on the floors as well as on the beds. There are suitcases around which contain her sexy outfits and underclothes. The place is so messy that she is finding it difficult to locate her dresses and other things.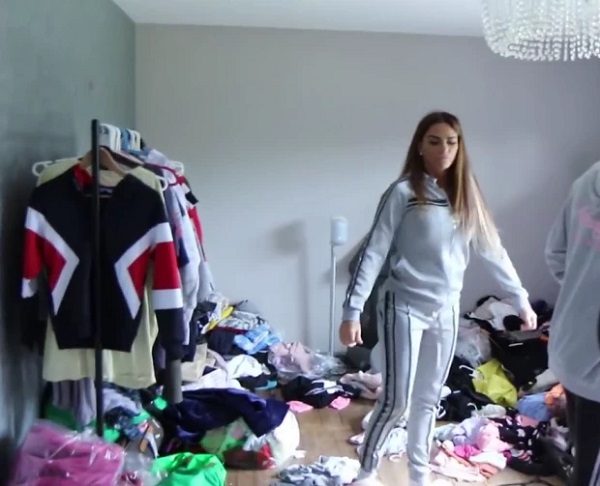 Katie states that she wants to auction her discarded old clothes on ebay and raise some funds from it. She also hired two cleaners to help her clear up the mess. There is graffiti on the walls behind but no furniture around. She does talk about Bunny and Jett and the need to find their clothes. This implies that her Bunny and Jett are still residing at this messy Horsham, West Sussex home of Katie. Both are her children with her last husband Kieran Hayler.
In the video, she also shows the stable in the mansion but there are no horses there. It is only filled with clothes. Besides, there is birds' poo at the entrance. She also mentions about nine garages in the house which are also full of such unwanted things.
Katie Price and Peter Andre-their relationship
Katie and Peter dated and wed in 2005. But the couple split in 2009. After his divorce with Katie, Peter dated and later married Emily MacDonagh. The pair shares two children together; Amelia, 5 and Theodore, 2. Katie wed Alex Reid in 2010 but they separated in 2012. In 2013, she married Kieran Hayler but are now in the process of divorce. She is dating personal trainer Kris Boyson and probably also has a reserve boyfriend in Charles Drury.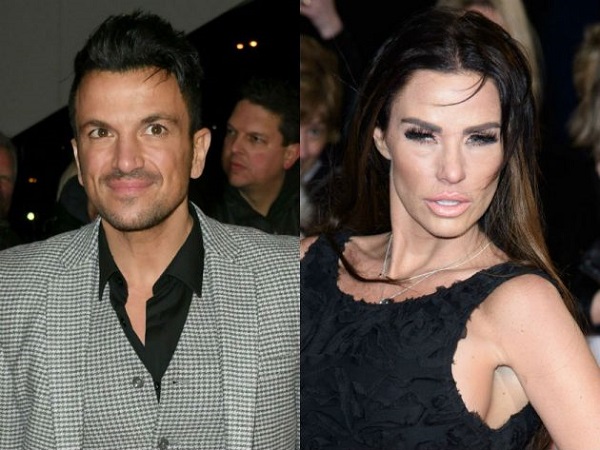 Short Bio on Peter Andre
Peter Andre is an English-Australian singer, television personality, businessman, songwriter, and presenter. Some of his successful singles include 'Flava' and 'Mysterious Girl'. Additionally, he also appeared in the third series of 'I'm a Celebrity…Get Me Out of Here!'. More Bio…
Source: The Sun UK