Love Island star Katie Salmon Called off Engagement with fiancé Harry just 6 months after Giving birth!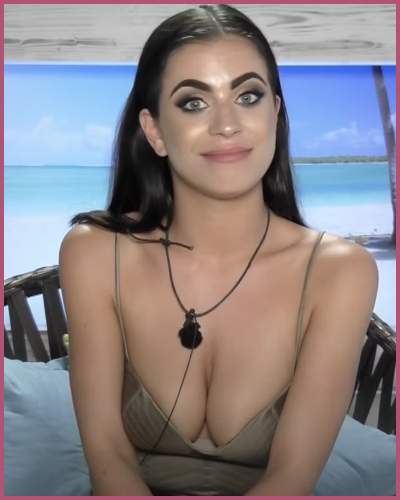 The Love Island alum Katie Salmon has called it quit with her fiance Harry.
The former lovebirds split just six months after welcoming their first baby together.
Learn about the relationship timeline of estranged couple Katie and Harry.
---
Katie Salmon, the 2016 series Love Island contestant has officially separated from her baby father harry just months after welcoming her.
Love Island star Katie Salmon has split from fiance Harry
The reality TV star Katie Salmon has deleted all the traces of her fiancé harry from social media following her breakup. It had been just six months since the couple welcomed their first child together but they ended up in their union.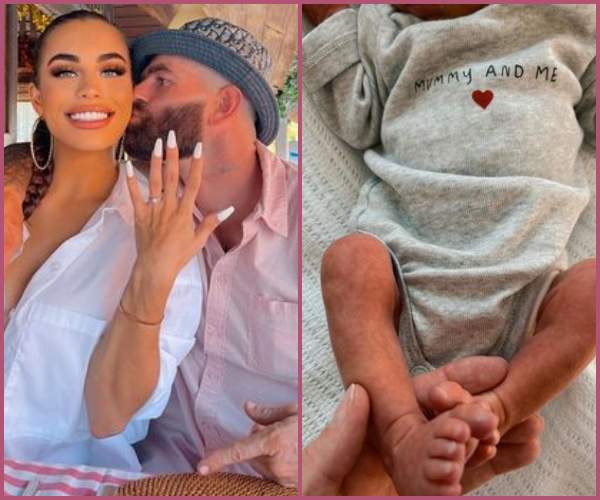 The former reality TV star has removed all photographs with her long-term beau Harry from her Instagram account. She shares bad terms with her ex that she even deleted her baby gender reveal and pregnancy snaps from Instagram writing a message,
"Everything has changed for me since having my little girl. It's been one of the hardest most beautiful journeys. I didn't know I had it in me to go through everything I have this year. Women are superheroes idgaf. The reward is her precious smile and health."
Also, Read Love Island's Amy Hart has a new Revelation about her Surprise Pregnancy!
Katie Salmon had now realized that she should not settle for less
The former Love Island star cum Instagram star following her parting ways with fiance Harry disclosed what she has been through. In her revelation, she added that she's no longer willing to settle for less than she deserves as those old times said,
"I've settled for way less than I deserve from so many people because I never really respected who I was or what my worth is. My loyalty, love and energy is unmatched. The change has been intense yet so eye opening."
While the reason for the split is still unknown, she holds bad blood with her ex-fiance harry whom she got engaged to in December 2021, she continued,
"I've had to mourn someone who once was and allow for the new me to come in. If you can't respect my growth, then you don't deserve to be at our table."
Though she had been through bitter times after being a mother to daughter Thaiga Dean now she is moving on from the incident adding,
"Changes coming for me is exciting so if your struggling know that as painful as it is, it really is here to help you evolve. Embrace and believe."
The couple was living together in Thailand but now cannot tolerate each other on the same roof now. Even in this hard time, she is gaining motivation for recovering from the messy life saying,
"I love seeing people recover from messed up situations to end up getting the success, love and bliss they deserve."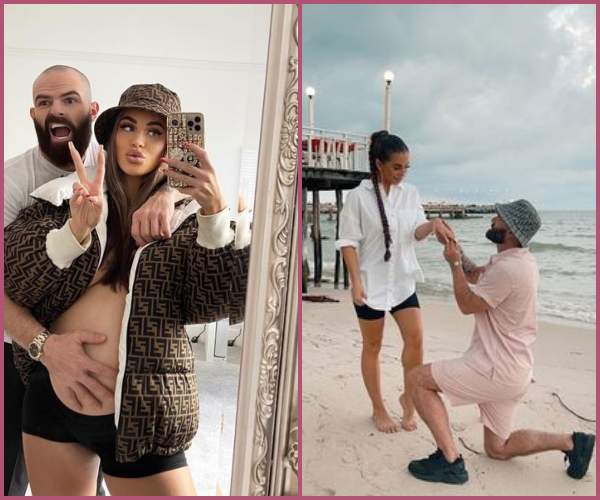 Also, Read Who is Kyle Abrams Dating after Split with his 'Love is Blind' co-star Deepti Vempati?
Relationship Timeline of Estranged couple Katie and harry
The bisexual cast of Love Island Katie Salmon has now broken up with her fiance. She was engaged to her boyfriend Harry after she failed to find love with the late Sophie Gradon on the reality dating show.
Her same-sex love couldn't blossom but she was so hopeful about having met Harry after leaving the show in 2016. The duo had been in long-term romance and sexuality of Katie was never a problem. Did Harry cheat on Katie? Why is she keeping her time with her baby daddy on the list of her bad experiences?
Love Island alum Katie Salmon was very happy and shared a good bond. When she was just engaged to her boyfriend Harry when she was gushing,
"HE ASKED ME TO BE HIS WIFE. My best friend, my twin flame, the love of my life asked me to marry him and made me the happiest girl alive."
Also, Read 'Vampire Diaries' star Paul Wesley has Split with his Wife Ines after Three Years of Marriage!