Who is Katie Yeager? 4 unknown facts about the Teen Mom star Katie
Katie Yeager is a TV personality known for appearing on the reality show 16 & Pregnant moms in its fourth season. She also appeared in Teen Moms 3. In the year 2013, Katie featured in the music video for the Kid Seuss song Broken. Her life with her then-fiance Joey Maes was shown in the reality show. Here are 4 unknown facts about teen mom Katie.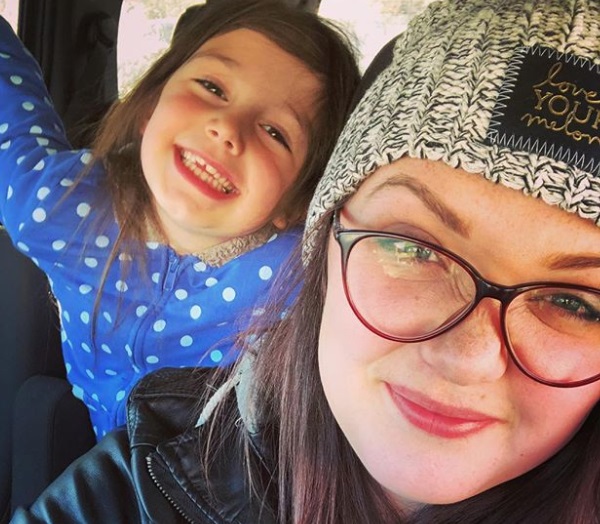 1) Katie Yeager Age
Katie Yeager was born on 14th June 1993 in Green River, Wyoming. She is currently 27 years old at present. She became pregnant in her teen. Yeager attended the Fairley High School.
Katie had a big dream of going to college in Denver and receiving a Master's Degree in Psychology. But she took online classes from her local community school.
Also read Is Chris Lopez going to be a father again? Know about his relationship with Kailyn Lowry, children, trouble with the law, and 5 interesting facts
2) Daughters
Katie Yeager gave birth to her first daughter on 18th August 2011. Her daughter is Molli J. Maes. Her daughter is currently 9 years old. Katie took online classes at her local community college as a full-time student to raise Molli as she became pregnant in her teenage. Yeager said in an Interview,
"I went to school. I moved [from Wyoming] to Utah. Also, I was working for a rehab facility and it was just a regular day-to-day life, taking care of my daughter. … I graduated from school and have always worked."
On 7th September 2016, Yeager announced on Instagram that she was expecting their second child. In March 2017, Katie gave birth to her second daughter named Reagan. At present, she is taking time for herself and her daughters. She has remained out from the limelight.
3) Katie's baby's fathers
Katie Yeager was living together with her boyfriend Joey Maes. She became pregnant with his daughter. They got engaged soon after the birth of their daughter. They had a desire to have their own home.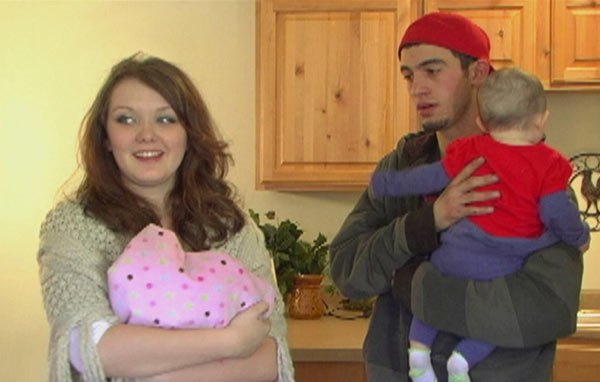 Their relationship went messy soon after. On 2nd September 2013 episode of Teen Mom 3, Joey was seen stalking around the house, screaming and throwing things during a fight with Katie. It is known that he had physically assaulted Katie many times. At one time, she was so scared that she had to file a police report.
Back in June 2012, Katie moved out of their shared home of Utah after finding out he cheated on her. As per a source,
"He was punching and throwing things around the house while Katie was moving out. It got physical. Katie never pressed charges because she didn't want [their daughter] Molli to be in the middle of that.Katie had just moved back in and they were fighting over everything,"
After that, Katie moved on from Joey and started dating a new man in 2015 named Tyler Thayn. They welcomed a daughter together. She might not be with him at present.
Also read 6 facts you should know about K-pop idol Jungkook look-alike Andrew Alexander's sister, YouTuber Ashley Alexander (Ur Mom Ashley)!
4) Katie Yeager on Social Media
Katie Yeager has around 148k followers on her Instagram account. She has made more than 1.2k posts on her account. She posts about her daughters on her account. Her last Instagram post was on 22nd May 2019 which was about her daughter Molli.
She captioned it,
"Another amazing and successful year of school for Molli. She's learned and grown so much. Watching her grow is the greatest gift we are excited for a summer of adventure!"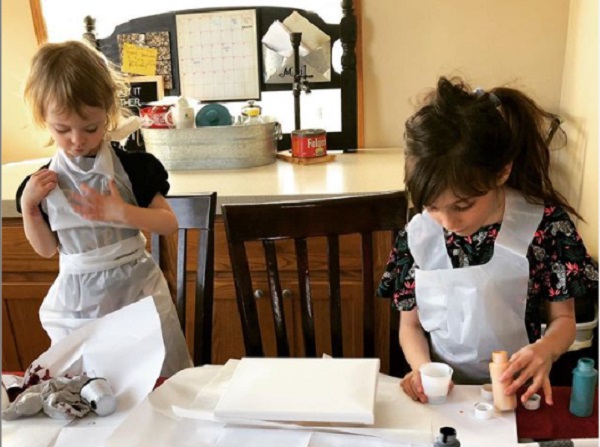 Her Twitter account has 165.1k followers. She joined Twitter in May 2011. Even though she has not posted on Instagram for more than a year but recently on 21st September 2020, she reactivated her Twitter account after a year and a half to remind the Senator of her state of a quote he made in 2016.
Likewise, she is also on Facebook and has almost 4k followers. She has not used her Facebook account since 2014.