Katy Tur's book details about her days in the Donald Trump campaign. Is she now friends with Trump?
Katy Tur had always been under pressure to become a reporter since childhood as both her parents were L.A. journalists as parents. But she did not want to become a reporter. She shares her young days with her dad, driving in the car. "
driving down the road, my dad would say, 'Katy, do a live report! What's going around you?'"
said Katy and jokingly added,
"When I was four, it was fun; when I was fourteen, I wanted to strangle him."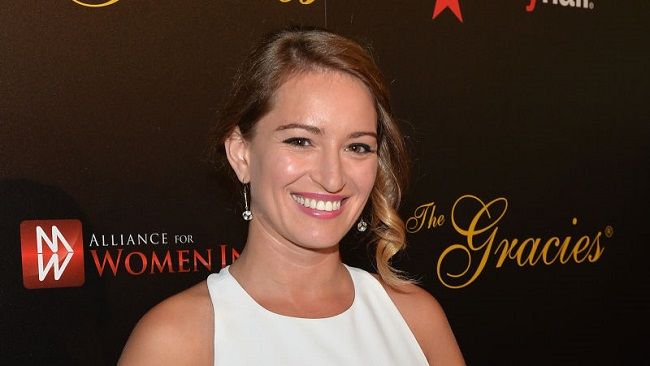 Tur's Education
Although both her parents were Journalists, she did not aspire to become one. At UC Santa Barbara, Tur studied painting, then philosophy, then cardiology. But in the senior year, a moment changed her decision about her career.
You may like to read that MSNBC's Kristen Welker who waited for 40 years to get a perfect life partner is now over. Know about her husband!!!
Life-changing moment
She was driving down the Pacific Coast Highway and ran across a fire in Malibu. And she knew she wanted to see it. So she pulled over the police line and handed the sheriff her grandmother's old press pass. Her father had Tur's photo as a joke.
She told the Sheriff:
"My crew's right behind me, but I've got to get up to the fire."
The Sheriff believed her and let her through. Tur also shared what her college boyfriend had told her then.
"My college boyfriend told me, 'I've never seen you more confident than when you were lying to that officer."
She said with a laugh,
"I thought later, 'I should get into journalism.'"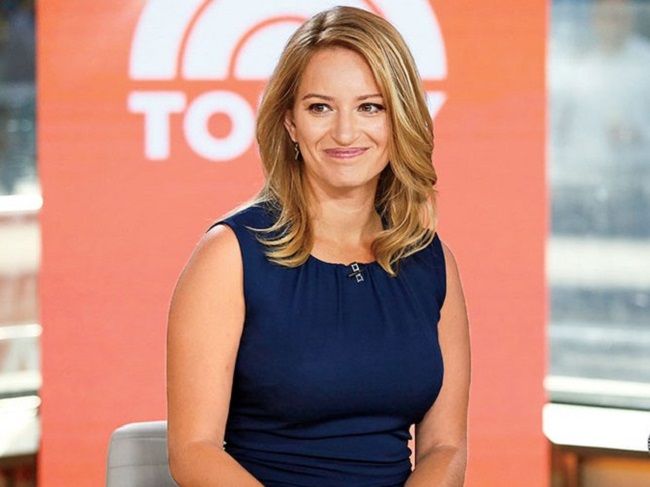 Joined Journalism
Following her event with the Malibu fire, she realized her parents had been right all along. She too like her parents decided to join the world of Journalism. She has reported for WNBC, the Weather Channel, WPIX in New York, and News 12 Brooklyn. Currently, she is a London-based foreign correspondent for NBC News.
"It is the best job in TV news. You become a student of the world."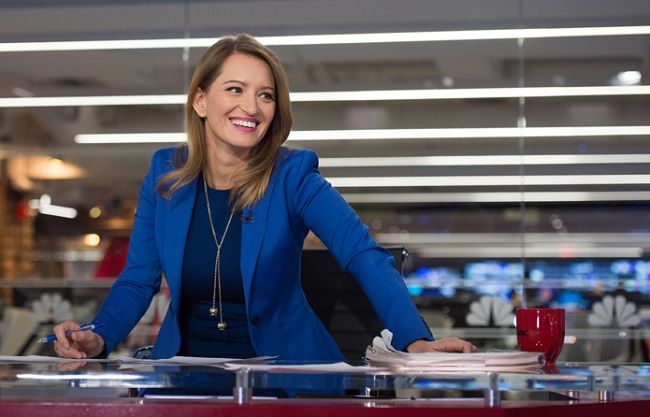 Opportunity
Tur in 2015-2016 accepted an assignment to cover a long-shot candidate for the Republican presidential nomination: a businessman and TV personality Donald Trump. Initially, it was the job for a few months but it turned into 510 days of traveling with the campaign group.
Her work in the presidential campaign catapulted her career.
Katy's Book
In 2017, she published a book, Unbelievable: My Front-Row Seat to the Craziest Campaign in American History. Her book was given the title 2017 New York Times bestselling book. In the book, she details her days during the 2016 presidential campaign working as a reporter for Donald Trump.
She describes how she worked 18 hours a day joining rallies all over the country, interviewing people, doing live shots, calling campaign officials, writing and rewriting and editing scripts, and throwing it all away when Trump tweeted off the topic an hour before going on air.
She also has included how she straight on dropped into bed at the local Holiday Inn, at 2 in the morning and got up at 5 in the morning the next day to do it all again. She has revealed that she did this for 500 days!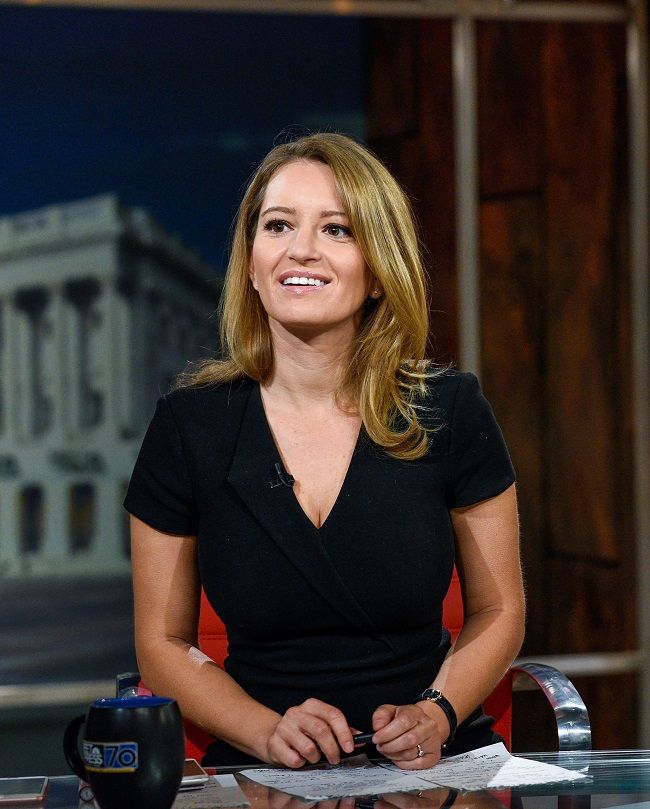 Personal life affected
Because of the pressure of work and the constant need to travel on the road, she was unable to manage her personal life. She had to break up with her boyfriend and missed a friend's pregnancy and another friend's mother's funeral.
Also read American singer Katy Perry sobs uncontrollably on the show American Idol!
The way she was treated
She has revealed that during the presidential campaign, Trump often shouted at her, accused her of unfair coverage, and boycotted NBC in an attempt to get an apology from Tur. And NBC always supported Tur. Tur shared that NBC had told Trump "By asking that, you have ensured we will never put another reporter on the campaign,"
And no matter what trump acted or said to her, Tur kept cool- smiling at the crowd.
"If I let him get under my skin, it's going be so much worse. It's like dealing with bullies at school—if you show weakness, they come at you harder."
Later, Katy received an unexpected phone call from Donald Trump asking for her advice. Trump also asked her if they could be friends!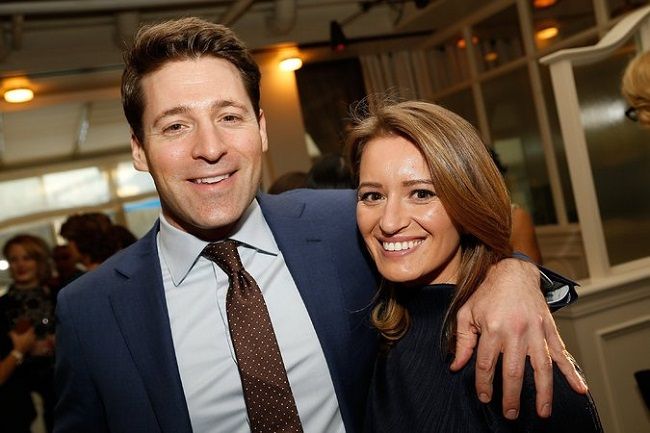 She'd do it again
When Katy was asked if she would accept an assignment to cover Trump's campaign in 2020, Tur confidently said yes.
"Whether you love him or hate him, whether you're terrified or energized by him, this is the story to be on. It's captivated not just America, but the world. People can't get enough of it, because they can't make sense of it. I want to be the one telling that story."
You may like to read Katya Elise Henry – the self-made fitness model. Know about her mother, boyfriend, and career!
Katy's son Teddy
On 16th April 2019, Katy gave birth to her and her husband, Tony Dokoupil's first child. It's a baby boy and they have named him Teddy. Post being a mother, the MSNB anchor shared her thoughts on mom-shaming,
"I think there's a lot of stereotypes and a lot of expectations of what a mom should be and how they should act, and I think they force to people to have undo expectations on themselves and it's negative all around."
Short bio on Katy Tur
California-born Katy Tur was born as Katharine Bear "Katy" Tur on October 26, 1983. She possesses American nationality. The Talented Katy is a popular Broadcast journalist. Similarly, she is also a TV anchor for MSNBC Live.
Presently, she is a prominent figure in the media as the correspondent for NBC News, based in New York City. Additionally, she is famous for reporting "Early Today", "Meet the Press", and "NBC Nightly News". More bio…