Viral Ponytail Tutorial YouTuber Kayla Nicole TV pregnant with 1st child! Who is the baby father?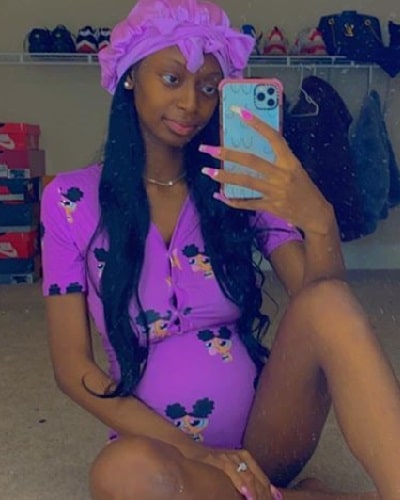 YouTuber Kayla Nicole TV revealed that she is expecting her first child.
Fans were shocked to know that she is already 7 months pregnant with her fiance Luhkye's child.
---
Update: Kayla Nicole welcomed her 1st child, son Messiah Kaylon Ni'Colby on 1st February 2017, and her second child, a baby girl on September 8, 2022.
On 15th October 2020, she shared some pictures of her on her Instagram stories showing her baby bump. Also, she was working on her latest project which was a campaign shoot for MAC Cosmetics.
Similarly, she added a few memes in her story along with a question sticker quizzing her followers about what they think the gender of the baby will be. Her due date is estimated to be in December 2020. One of the followers tweeted,
"THIS WHOLE TIME NICOLE TV WAS PREGNANT AND NO ONE KNEW?!"
Another added,
"Sooo Nicole Tv been pregnant for almost 7 months without any of us knowing??? Damn CONGRATS QUEEN!!"
Since she announced her pregnancy, fans are curious to know more about her and her fiance Luhkye's relationship. In her video, she showed her big engagement ring.
Also read Morgan Stewart pregnant with fiance Jordan McGraw – a baby girl! Know about their relationship, Morgan's previous marriage, net worth, and more…
Who is Kayla Nicole's TV fiance Luhkye?
Kayla Nicole TV is engaged to fellow musician Luhkye. They engaged in the year 2020. Luhkye has 67.1k followers on his Instagram account.
He shared multiple pictures of them celebrating their beautiful moments together. Luhkye has shared many posts dedicated to his fiance Nicole.
They share a common interest in music. Lukhye has collaborated with artists like Quoncho.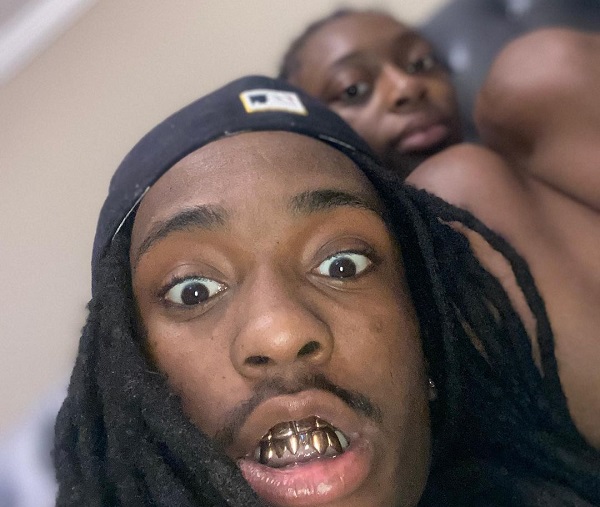 Nicole TV's popularity on YouTube
Kayle Nicole TV started making YouTube videos at the age of 13 in the year 2015. She is well-known for making funny beauty tutorials, sketches, and vlogs.
Nicole has 4.33 million subscribers on her YouTube channel. One of her most viewed videos is Ponytail Tutorial with 19 million views which were uploaded on 10th March 2015.
Also, her video The Ponytail Goes To School/Subscriber Dare was uploaded on 7th April 2019, and has 9.2 million views. On 7th December 2019, she uploaded her official music video Move Like A Snake which has 13.4 million views.
Nicole TV on body shaming
On Nicole's 19th birthday, the 26th of May, she did a photo shoot that showed off her body. She was in the early stage of her pregnancy at the time and she was made insecure about her slim build.
She shared a picture on her Instagram and wrote,
"I was gonna skip posting this specific picture because I can't just "post and go" without an explanation on why it's okay for me to the love the body you hate. It's not fair that I can't love the skin I'm in and watch every other buildAb#$ch be put on a pedestal for the total opposite."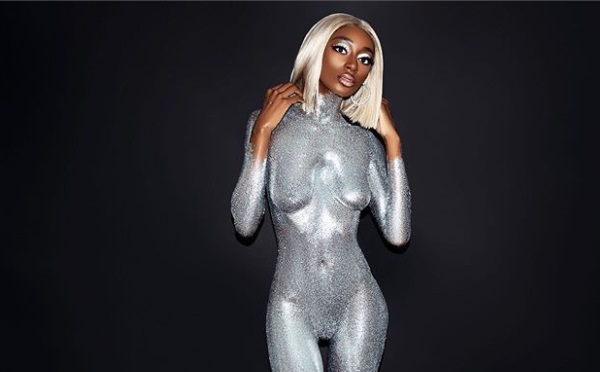 She said that people tell others to be themselves and make them feel bad about it. She revealed that she is body-shamed more than she was complimented. Likewise, she added,
"Yet, I've held it together trying to be the advocate for GIRLS LIKE ME but it's soooo hard to not wanna die or change myself to finally not be demonized. From hating the same flaws I embrace to tryna convince me "I'm UGLY", I've had enough."
She said that none can make her hate herself or put her down. Likewise, nothing will take that from her.
Also read Stefano Gabbana lands into controversy again! His body-shaming comment on Selena Gomez draws flak!
Short bio on Nicole's TV
Nicole TV is an American YouTuber, Instagrammer, and social media personality.
She is well-known for her YouTuber channel titled, Nicole TV, as well as for her huge followers on her Instagram account.
As of December 7, 2019, her official music video titled, Move Like A Snake, was released on her YouTube channel. Read more bio…