(Actor, Producer, Director, Musician)
The Matrix starrer, Keanu Reeves has had highs in the Hollywood industry. Despite being so successful careerwise, Keanu has had heartbreaks in his relationships and has dated Hollywood actresses.
Hollywood heartthrob's relationship timeline!

In 1986, Keanu dated Jill Schoelen while working in the movie Babes in Toyland. But after three years, they broke up and Jill hooked up with Brad Pitt.

He began going out with Sofia Coppola and Sandra Bullock in 1992 and 1993 respectively.

Keanu was also seen with English beauty Amanda De Cadenet several times between 1996 to 1997.

One of the tough relationships of Keanu was with Jennifer Syme. The pair hooked up in 1998 and also gave birth to a baby girl named Ava Archer Syme-Reeves. The heartbreak moment came when the couple split up and Syme was killed in an accident in 2001.

In addition, the Matrix star has also affairs with Lynn Collins, Diane Keaton, Hallie Meyers-Shyer, and Winona Ryder for a short period of time.

In 2009, Keanu was spotted with Hollywood sensation Cameron Diaz. Although the couple separated soon.

The Hollywood hunk started dating South African beauty Charlize Theron in 2009.

However, they couldn't carry on their love life too long and split up within a year.

Recently, there was also a rumor that Keanu has a relationship with Jamie Clayton in 2015, however, the pair didn't confirm their relationship.

As per the reports, Keanu is currently dating  Alexandra Grant. In November 2019, the two came out publicly as a couple and actually started dating in the summer of 2017.
Photos of Keanu Reeves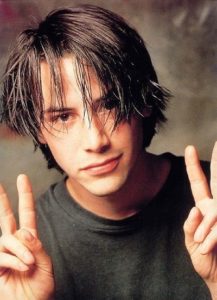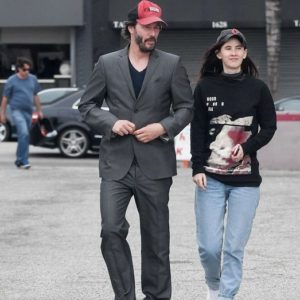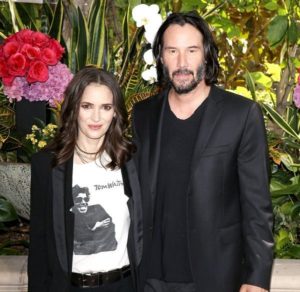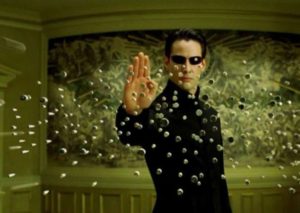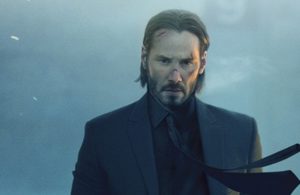 ---